How the strawberry took over the world - with a little help from the science lab
How did strawberries go from a six-week summer treat to a foot soldier in the front line of the supermarket product wars? Gerard Gilbert goes through the hothouse doors at East Malling Research to find out...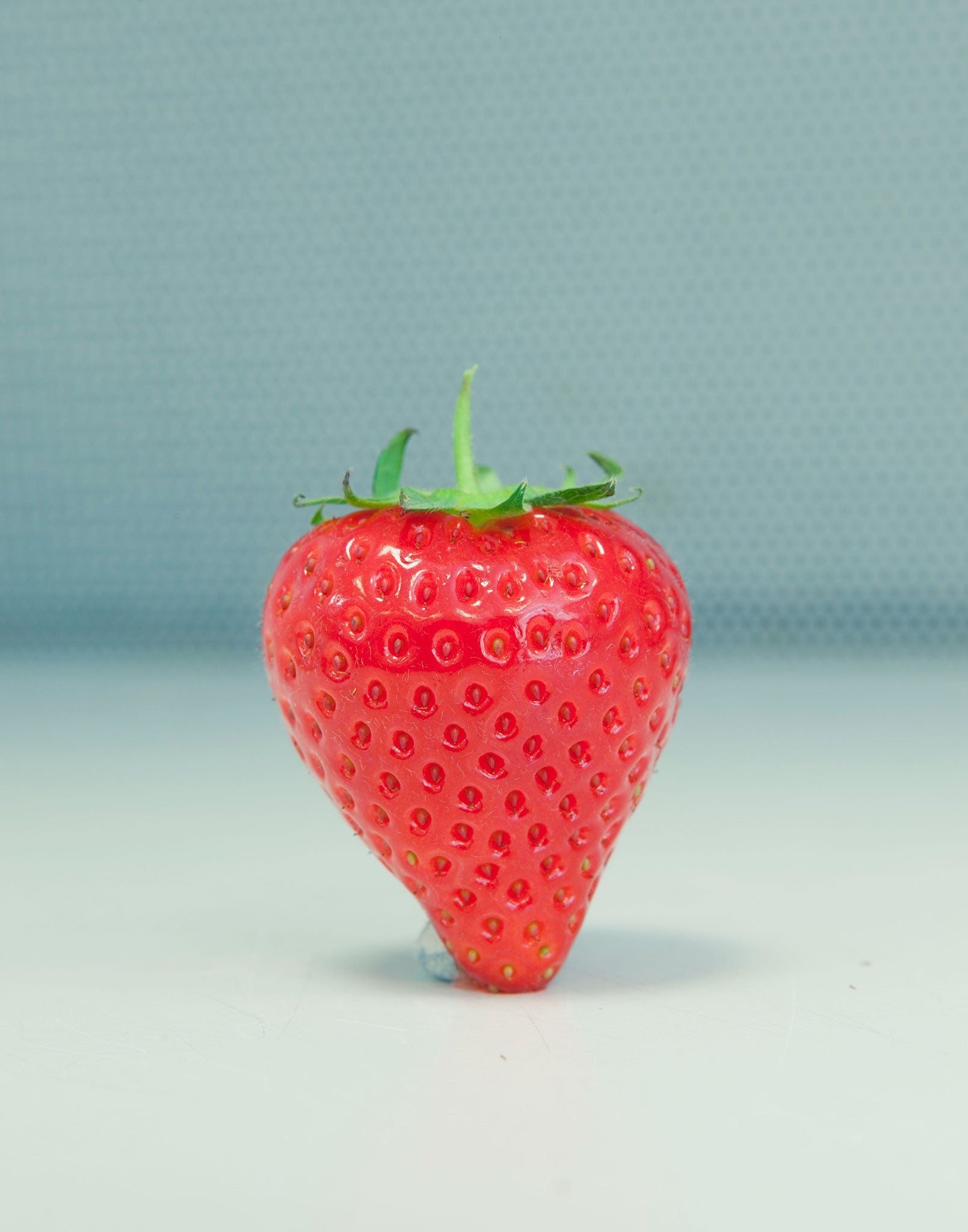 'Doubtless God could have made a better berry, but doubtless God never did," the 17th-century writer William Butler said in praise of strawberries – although strawberries in the 1600s were a good deal smaller than today's giant fruits; God could have made a better berry, but plant-breeders doubtless did.
In any case, the British public is in broad agreement with Butler's sentiment, and this middle weekend of Wimbledon will coincide with the frenzied mass consumption of the tennis championships' subliminal emblem – Fragaria ananassa (literally, the 'pineapple strawberry'), the modern, commercial hybrid of the nation's favourite soft fruit.
And we're not talking peanuts here, or milk, bread and chickens – because incredibly, supermarket strawberries out-sell even those staples. "Last week, strawberries were the top-selling product at Waitrose," says Nicki Baggott, their chief buyer. "They are consistently in our top five bestsellers throughout the year." Marks & Spencer have offloaded 20 million strawberries in the past seven days (enough to cover 3,200 Wimbledon Centre Courts, according to their chief soft-fruit buyer, Bill Davies) while Sainsbury's shifted a similar quantity.
"To give you an indication of how important they are to Sainsbury's, for the next four or five months they'll be our top-selling line in the whole business," says the supermarket's Simon Hinks. "It's the longest period of time any product remains number one in our whole business. It's hugely important, which is why we spend so much time and effort to get it right."
And much of that time and effort is spent in a small corner of north Kent that just about manages to cling on to its bucolic past, despite the fact that its hop gardens and apple orchards have long ago been grubbed up and new housing estates nibble at its fringe.
The globally-renowned East Malling Research (EMR) is just down the road from where my wife grew up. And my father-in-law Simon, who still lives there and hires a part-time gardener who once worked at the research station, says he has no real idea of what goes on in this jumble of science labs, residential blocks, barns and greenhouses – rather like a small boarding school attached to a farm. Time to find out.
Through the hothouse doors at East Malling Research
Show all 8
And what a surprising place it proves to be. A hive of cutting-edge horticultural research founded in 1913 by an association of 600 fruit growers (and these days a charitable trust), EMR is most famous for its work on rootstocks – fruit trees are always sold in sizes beginning with the letter M; M for Malling). The research station also lends its name to a whole host of fruit varieties, from blackcurrants ('Malling Jet'), gooseberries ('Malling Invicta'), raspberries ('Malling Jewel', 'Malling Delight') and apples and pears. It's most famous strawberries are 'Cupid', 'Pandora', 'Vibrant', and a new cultivar from last year – the research station's 100th birthday – 'Malling Centenary', the first fruit hybrid to ever be shortlisted for the Plant of the Year at the Chelsea Flower Show.
"Here, try one... I bought these this morning from Sainsbury's," says Adam Whitehouse, who along with Abi Johnson, has run the strawberry breeding programme at East Malling since it began in 1983. It's a very tasty strawberry. For comparison, Whitehouse has also purchased a punnet of 'Elsanta', the 30-year-old Dutch-bred industry standard popular with farmers because of its high yields and ease of growth, but something of a pantomime villain among strawberry cognoscenti. The 'Malling Centenary' look plumper and more uniform than the 'Elsanta', but Whitehouse declares himself unimpressed by this particular sample of his creation. "Not as sweet as we're used to... a bit watery for me... I'm a bit disappointed."
Sainsbury's worked with EMR to develop 'Malling Centenary', and Whitehouse and Johnson show me into a huge hothouse where the breeding takes place: thousands upon thousands of subtly different strawberry plants growing in what looks like suspended guttering, their roots expanding, not in Mother Earth, but coir (a by-product of the coconut industry) in order to avoid soil-borne pathogens.
"We raise 13,000 plants each year and from those we'll only select 1 per cent to go forward for further trial," Whitehouse informs me, the rejected 99 per cent including some intriguing sounding renegades – and if Heston Blumenthal ever wanted a strawberry marketed under his name, surely these would be the ones. "We get cheese flavour coming through sometimes, we've had black pepper, banana, pineapple, Stilton," he says. "You have to decide whether there's a market for that or whether it's too way out there."
The whittling down to just a single superstar berry will take up to eight years, until the chosen one is presented to the supermarkets to test on their consumers. The perky-looking 'Malling Centenary' has more breeding than most Derby winners. Not that we shoppers are unduly impressed.
"People don't often look at variety names," says Johnson sadly. "But we're trying to promote names because often people go to a supermarket and say, 'Oh I had a great punnet of strawberries last week and this week they're not so good'. But they're a completely different variety..."
Finding the winning cultivar is only part of the breeders' work, and the duo's original remit back in the 1980s was to extend the British strawberry season from its traditional six weeks. And thanks to selective breeding and the greater use of hothouses and 'plasticulture', the season can now stretch from as early as March until as late as December. "It cuts down on imports," says Whitehouse. However, it also means that swathes of countryside are covered in polythene – turning parts of Kent from the Garden of England into a sort of Christo and Jeanne-Claude environmental artwork.
"Raping the landscape," is how Monty Don intemperately described the commercial-use polytunnels in his Herefordshire backyard, and the National Farmers Union claim that 90 per cent of strawberries are now grown in this manner. However, the required planning permission means the tunnels stay in one place, a lack of rotation that encourages soil-borne diseases. Dr Richard Harrison, a molecular biologist at EMR, is looking at genetic ways of breeding soil-pathogen resistance into strawberry plants. "This is an arms race," he says, showing me the station's £80,000 genome sequencer. "It's all about identifying natural resistance. Polytunnel strawberries aren't in the > ground, they are in bags on the ground. It's perverse really. The quicker we can get back into the soil the quicker we can be more sustainable."
Is he genetically modifying plants? "You don't actually do any GM," says Harrison. "We generate genetic markers, little flags that mark out traits like disease-resistance, fruit quality and so on. That allows breeders to combine material much more cost-effectively. We were very well-placed to first transform strawberries back in the Eighties, but as far as I'm aware nowhere in the world has a GM strawberry ever made it to market."
A recent internet scare story (at least it's scary if you're allergic to peanuts) claimed that geneticists in America had created a GM strawberry that is less susceptible to freezing weather because it had been combined with peanut DNA – a claim dismissed by molecular biologists. "We don't need to look within other species," says Harrison. "We draw on material already in the strawberry. It's what frustrates scientists a lot – GM is seen as one thing and not many different things."
In another corner of EMR, entomologist Dr Michelle Fountain is looking at ways of deterring destructive flying insects – and encouraging beneficial ones. 'Bio-control' is the watchword here. "I'm interested in pollination, pests on plants and also the predators who consume them," says Fountain, by way of introducing herself. "I also do a lot of work on pheromone development." In fact, she currently has some capsid bugs – a sap-sucking pest – strapped into a glass tube. "They've been in the chamber for four or five days... males in there, females in there," she says of her experiment to extract the female capsid pheromone, which could then be used to lure male capsids to their entrapment. "Capsids cause something called 'cat-facing' in strawberries, so the end of the strawberry looks like a cat face," she says. "If you get them going through your crop you can't sell the fruit."
A criticism often levelled at the modern supermarket strawberry – the ubiquitous 'Elsanta' in particular – is that they're tasteless compared to the varieties of yesteryear, although as celebrity greengrocer Charlie Hicks explained to a journalist a few years ago, it is not entirely the berry's fault. "If it's grown properly it can be very tasty," he said. "The problem is that, because of the enormous pressure from supermarkets on growers to produce higher yields at lower prices, it means pumping the produce full of water. Water's cheap."
And it still is relatively cheap, says Dr Mark Else, who heads the 'resource efficiency for crop production' research at EMR, but not for much longer. Having stepped on a sterilising mat, and changed into gumboots and white lab coat, I join him in the GroDome where he conducts his research. "Saving water won't necessarily be a driver for some growers now, but in the future it will be," he says. "Drip irrigation is what most conventional strawberry growers use, but these are about to be covered by new legislation. All drip-irrigators will have to prove an efficient use of water."
Happily for farmers, Else has discovered that plants actually produce better fruit, and with a longer shelf-life and increased health-giving properties (ounce for ounce, strawberries contain more vitamin C than oranges) when they received up to 80 per cent less water. And the flavour was better, according to the tasting panels set up by Waitrose and Marks & Spencer. "Growers all said it was absolute madness to grow strawberries in soil this dry, but what they're underestimating is the ability of the root system to extract water."
The fruit are not always the bringer of prosperity for supermarkets, as Tesco discovered to its cost in 2012 when they were fined £300,000 for a misleading price-promotion on its supposedly 'half-price' strawberries.
Generally, however, it's all about finding new ways of marketing this hugely popular product. This month, for example, Marks & Spencer started selling baby berries – ones that might otherwise slip through the net by being too small – as 'Strawbabies' (genius!), as well as ready-prepared strawberries that have had their calix (the green stem) removed and packaged with a pot of cream, so you don't have to get home before you tuck into them.
Back at EMR, I ask Adam Whitehouse whether he ever buys the fruit to eat at home. "No... never! But when you go round to people's houses they think it's really funny to serve you strawberries," he says, before returning to the greenhouse where he's conducting his latest breeding programme to find the best strawberry varieties to be grown without soil. "It's a global business," he declares on parting. "And it all starts here".
WHY THIS STRAWBERRY? SUPERMARKET BUYERS EXPLAIN THEIR CHOICES
'Malling Centenary' (Sainsbury's):
"It's got a really lovely balance of sweetness and acidity which sometimes you don't get in a strawberry," says Simon Hicks of Sainsbury's. "Sometimes you just get sweet and watery, but Malling's got a really lovely rounded flavour."
'Jubilee' (Marks & Spencer):
"Our number-one strawberry," enthuses M&S's Bill Davies. "It looks like how everyone expects a traditional strawberry to look, with a nice heart shape, deep red colour, nice shine and with a nice green calix… people will look at the colour contrast between the calix and the strawberry."
'Sweet Eve' (Waitrose):
"A good balance of sweetness with low acidity," says Waitrose's Nicki Baggott. "I also like 'Sweet Eve', as the eating characteristics are consistent through the season, come rain or shine. It may not be as soft as other English varieties, but I do not see this as a negative."
'Murano' (Sainsbury's):
"Strawberries struggle to get both flavour and brightness of colour at the same time," says Hicks. "Murano's got both. Customers tell us that they like the mid-red strawberry colour – they don't want light pink and they don't want dark red, they want a lovely mid-red which screams British summer."
Join our commenting forum
Join thought-provoking conversations, follow other Independent readers and see their replies