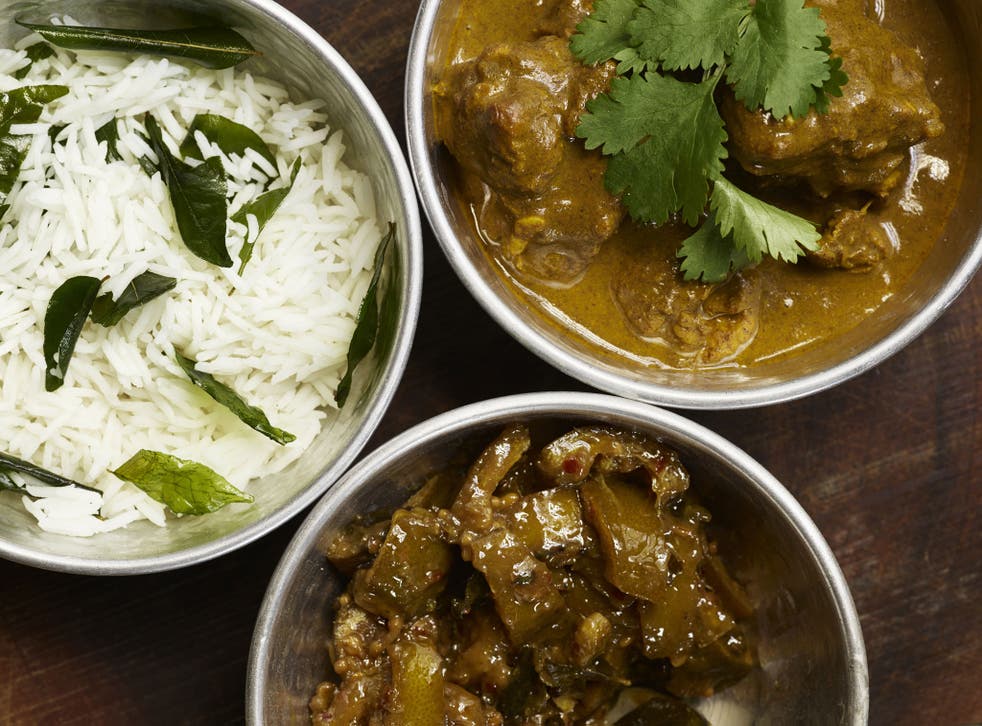 Mark Hix recipes: Don't let the summer and autumn bounty slip away...get pickling
When the summer begins to draw to its inevitable close, one thing always springs to mind: it's time to get pickling. They are the friends that everyone should have on their shelves in the winter.
You can pickle just about anything that you have too much of, be that things from your garden, or just too-good-to-leave bargains from your local market or shop.
Personally, I love pickles with a bit of a kick and this year I've grown lots of different chillies on my roof terrace and in my Dorset garden, which I never quite get round to using; so this year, instead of giving them away, they have gone straight in the pickle jar.
Shrimp Balchou
Makes 3 x ¼Ltr preserving jars
When I first moved to London, we often went to Indian supermarkets and brought home what were to us, back in those far-off days, bizarre pickles. Prawn Balchou was one of the hardcore ones that grew on us, but despite that, I never ended up making it until recently.
A lot of recipes call for fresh prawns, but I think the tiny dried shrimps that you can buy from Asian supermarkets are far better for a preserve, and if you use them, the pickle will last longer as the prawns are salted.
80ml groundnut or peanut oil
200g dried shrimps, rinsed
1 large onion, peeled, halved and finely chopped
1tbsp tomato purée
A small handful of curry leaves
2tbsp tamarind paste
1tsp salt
For the paste
10 dried red chillies
4cm piece of cinnamon stick
The black seeds from 12 green cardamom pods
6 cloves
1tsp coarsely ground black pepper
1tsp cumin seeds
1tsp cumin powder
2tsp black mustard seeds
4 cloves of garlic, crushed
2tbsp grated root ginger
100ml white vinegar
Make the paste in a coffee grinder or small food processor. Grind all of the ingredients as finely as you can.
Heat the oil in a heavy-based frying pan and fry the onions and shrimps on a low heat for about 2-3 minutes, then add all of the other ingredients and a cup of water, bring to the boil and simmer very gently for about 35-40 minutes, stirring every so often.
The mix should be quite thick by now; if it's getting too thick, add some more water, or if it's too thin, simmer a bit longer.
Pour the hot mixture into sterilised preserving jars and seal the lids. Once cool, keep in the refrigerator for up to nine months.
Lime pickle
Makes about 4 ½ltr preserving jars
I've always wanted to have a go at making a lime pickle, like the ones you find in Indian restaurants.
I've seen loads of recipes which look long-winded, taking five days to salt, for starters. I've also had dozens of versions which seem like they are cooked, almost like marmalade, which is, in part, the inspiration for this recipe.
12 limes
4tbsp salt
100ml vegetable or corn oil
2tsp yellow mustard seeds
2tsp Nigella seeds
2tsp chilli flakes
2tsp ground cumin
1tsp turmeric
2tsp fenugreek seeds
1tsp coriander seeds
1tsp coarsely ground black pepper
200ml white wine or cider vinegar
200g granulated sugar
Put the limes in a saucepan with the salt, cover with water, bring to the boil and simmer gently for about an hour, or until the limes soften. Remove from the heat and leave to cool in the liquid.
Meanwhile, put the oil in a heavy saucepan and gently cook all of the spices on a low heat for a couple of minutes, stirring as they are cooking. Add the vinegar and sugar and 250ml water and bring to a simmer.
Now cut the limes into eight pieces by quartering them and cutting each quarter in half. Add to the saucepan, cover with a lid and continue simmering gently for 30 minutes and topping up with a little water if it's getting dry.
Remove the lid and simmer until the liquid is just coating the pieces of lime. Fill sterilised preserving jars with the hot pickle and seal the lids. Store in a cool place for up to 10 months.
Rice wine vinegar pickled black fungus
Makes two ½ltr preserving jars
I've had these in Sichuan restaurants, served simply as a side dish and accompanying preserved pig's foot. Though I don't necessarily suggest you should eat them with that – but they are a handy thing to have in your fridge to serve as an accompaniment to Asian starters or mains, or as part of a selection.
The liquid also makes a great Japanese or Asian dressing, so don't throw it away. You can pick up the fungus at a Chinese supermarket.
120g dried black fungus, soaked in plenty of cold water overnight
1ltr rice wine vinegar
1tsp dried red chilli flakes or 2 red chillies, thinly sliced
2tsp pink peppercorns
Simmer the black fungus in its soaking water, plus some extra, to allow for evaporation, with 2 teaspoons of salt for about 30 minutes, topping up with more water as they are cooking. Drain in a colander and leave to cool. Put the fungus into sterilised preserving jars with the chilli and peppercorns and top up with the rice wine vinegar.
Seal the lid and store in a cool place for up to 10 months.
Cider pickled Green tomatoes
Makes two ½ltr preserving jars
If you grow your own tomatoes, you will know the pain that comes when it is the last few weeks of the season and you have lots of green ones left which don't look like they will ever turn red on the vine. You can either ripen them up on your windowsill, or make a chutney – or pickle them like this.
Halved, quartered or sliced, they make a great accompaniment to oily fish, cheese or chopped up in a salad with beetroot or even potatoes.
Enough green tomatoes (sliced or halved) to fill a couple of ½-litre kilner jars
About 750ml-1ltr cider vinegar
100g caster sugar
2tsp dried chilli flake or 2-3 fresh ones, thinly sliced
1tsp salt
Bring about 200ml of the vinegar to the boil with the sugar and stir until dissolved; then mix with the rest of the vinegar, the salt and the chillies.
Either halve or quarter your tomatoes, depending on their size and the look you want. Pack the tomatoes into sterilised preserving jars, pour the vinegar mixture on top and seal the lids. Store in a cool place for up to six months.
Register for free to continue reading
Registration is a free and easy way to support our truly independent journalism
By registering, you will also enjoy limited access to Premium articles, exclusive newsletters, commenting, and virtual events with our leading journalists
Already have an account? sign in
Register for free to continue reading
Registration is a free and easy way to support our truly independent journalism
By registering, you will also enjoy limited access to Premium articles, exclusive newsletters, commenting, and virtual events with our leading journalists
Already have an account? sign in
Join our new commenting forum
Join thought-provoking conversations, follow other Independent readers and see their replies