My life in food: Fiona Cairns, cake maker
"The queen of cakes" is renowned for her attention to design as well as taste
Thursday 19 September 2013 21:00
Comments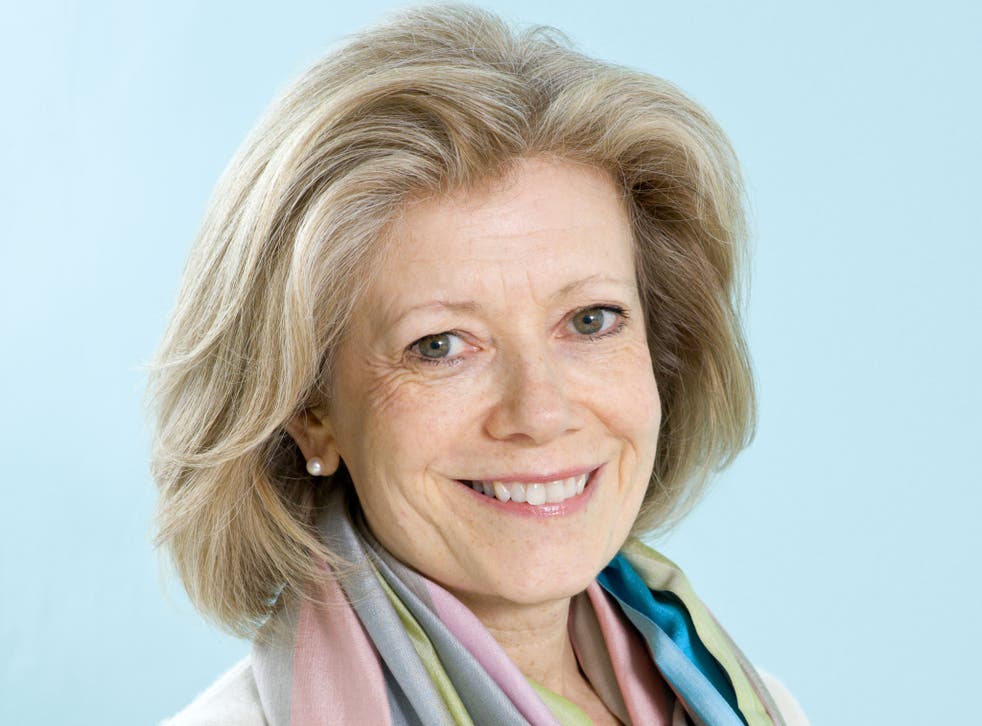 Dubbed "the queen of cakes", not least for creating the wedding cake for Prince William and Kate Middleton's wedding, Fiona Cairns is renowned for her attention to design as well as taste. With 25 years' experience, Cairns supplies cakes for Waitrose, Selfridges, Harrods, Sainsbury's and Le Bon Marché, Paris. Her new book, Seasonal Baking, published by W&N, is available now.
What are your most- and least-used pieces of kitchen kit?
There are two things I would say are my most used. One is my KitchenAid, because a lot of my recipes start in my home kitchen. It mixes, whisks and beats. The other thing I use every day is a very old-fashioned wooden lemon-squeezer. My least used is, sadly, my pasta machine, or my ice-cream machine. I don't know if I should even admit to having a bread machine…
If you had only £10 to spend on food, where would you spend it and on what?
I would go into Leicester, where there are a couple of Indian shops I particularly like and £10 would go quite a long way. I like to cook Indian food and you could get quite a few things there, such as grains, rice, herbs and spices and put together many different meals.
What do you eat for comfort?
Porridge. I have it more or less every day for breakfast. I'm Scottish but I make it in a very un-Scottish way. The Scots make it very simply, but I make it with milk and water or sometimes just milk and then add berries or nuts or seeds or honey. Occasionally, if I really need some extra comfort, I put a little bit of cream in it – that to me is the ultimate comfort food.
If you could only eat either bread or potatoes for the rest of your life, which would you choose?
It would definitely be bread. I used to live in London and then moved up to the Midlands about 25 years ago and it was quite difficult to buy good bread. I used to bring bread back from my meetings in London. But we do have really wonderful bread from local bakeries up here.
What's your desert island recipe?
Traditional Indian kedgeree. It's basmati rice and lentils and it's served with kadhi, which is like a spiced yogurt broth. It's made with ghee, mustard seeds, cinnamon and turmeric. I have learned to call it ghee and not clarified butter because my husband's Gujurati.
What's your favourite restaurant?
The one that has the most memories for me is Hambleton Hall in Rutland because I used to work there and I still go there for special occasions. It hasn't changed much over the years and I like that. The other is Bruce Poole's Chez Bruce in Wandsworth. I really like his style of cooking. We went there with friends after the Royal Wedding in 2011.
What's your favourite cookbook?
Keep it Simple, by Alastair Little, is the most worn book in my kitchen. Scallops with Thai spicy cabbage salad is a recipe from there that I love – it represents his style well.
Who taught you to cook?
My mother taught me how to make cakes. But the person who taught me most was Lyn Hall at the school La Petite Cuisine, and then Nick Gill, who was head chef at Hambleton Hall. It was the time of Nouvelle Cuisine in the early 1980s, and they were both very good teachers. Lyn instilled something within me. I am a perfectionist and I think I got it from her.
Register for free to continue reading
Registration is a free and easy way to support our truly independent journalism
By registering, you will also enjoy limited access to Premium articles, exclusive newsletters, commenting, and virtual events with our leading journalists
Already have an account? sign in
Register for free to continue reading
Registration is a free and easy way to support our truly independent journalism
By registering, you will also enjoy limited access to Premium articles, exclusive newsletters, commenting, and virtual events with our leading journalists
Already have an account? sign in
Join our new commenting forum
Join thought-provoking conversations, follow other Independent readers and see their replies