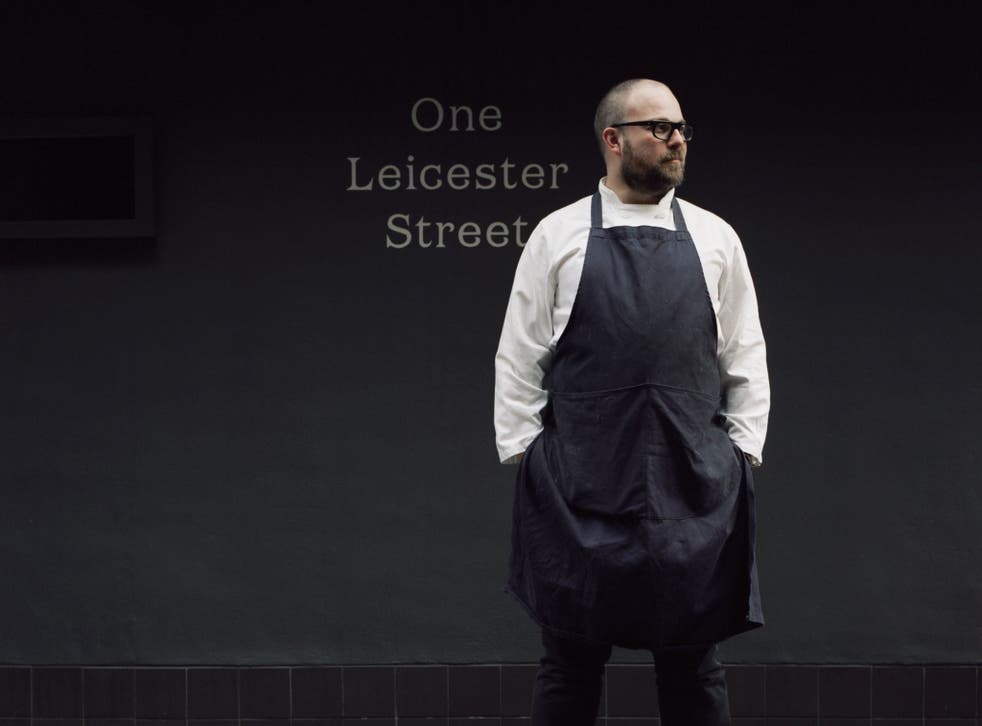 My life in food: Tom Harris
'We're developing a bread that combines all the kinds I love'
A keen proponent of British produce, Tom Harris is renowned on the restaurant scene for his fresh, simple and comforting menus of cured, smoked and pickled meat and fish. He changes these on a daily basis in his role as chef patron of One Leicester Street, the buzzing Chinatown restaurant that received a Michelin star last year under its previous incarnation as St John, while Harris was head chef.
What are your most and least used pieces of kitchen kit?
I've got lots of beautiful Japanese knives I use a lot, but I always tend to go back to an old Victorinox boning knife. It's been used so much it's got hardly any blade left on it. My least used is a Robo-Coupe, a blender which I'm afraid has been superseded by the Thermomix.
If you only had £10 to spend on food, where would you spend it and on what?
I would spend it at Leila's on Arnold Circus in Hackney. It's got a little café and a deli next door. Portuguese chocolate milk, sausages, big slabs of cheese, chocolate, I'm not sure I could even keep it under £10.
What do you eat for comfort?
It's got to be crackers or crispbread and hummus. That's my go-to, end-of-the-night snack. Or maybe a Ritter Sport with marzipan.
If you could eat only bread or potatoes for the rest of your life, which would you choose?
Bread, easily. At the moment we're developing a bread for the restaurant. It's a chance to make something from all the breads I love. So it's sourdough with caraway seeds, rye flour and black treacle in it.
What's your desert island recipe?
It would be a curing recipe. I imagine I'd be killing something and I wouldn't be able to eat it all by myself at once, so I'd have to cure it. It would be one of my bacon cures, because I'm assuming there would be wild pigs or something.
What's your favourite restaurant?
In London, Umut 2000 in Dalston. You go in and the smell of grilling lamb is just phenomenal. In New York, Barney Greengrass, which is a cracking really old Jewish deli. It does a great breakfast, which is eggs, onion and a trim from smoked sturgeon and smoked salmon with a square slab of cream cheese and a toasted bagel on the side.
What's your favourite cookbook?
The book Great Chefs of France, by Anthony Blake and Quentin Crewe, is what absolutely made me want to be one. But my favourite cookbook is always going to be Dorothy Hartley's Food in England. It's a great combination of stories, with incredible illustrations, humour and is just such a rich compendium of British cooking.
Who taught you to cook?
My mother's a great cook and that started me off. But when I was 18 or 19 I moved to Amsterdam and had a girlfriend whose mum, Leah, had a restaurant where I started cooking professionally for the first time. Leah used to take me to the farmer's market in Westerkerk and she'd just buy what she wanted to cook that day. That style of cookery, where you're changing menus each day according to what you've actually got, that's been the most influential.
Register for free to continue reading
Registration is a free and easy way to support our truly independent journalism
By registering, you will also enjoy limited access to Premium articles, exclusive newsletters, commenting, and virtual events with our leading journalists
Already have an account? sign in
Register for free to continue reading
Registration is a free and easy way to support our truly independent journalism
By registering, you will also enjoy limited access to Premium articles, exclusive newsletters, commenting, and virtual events with our leading journalists
Already have an account? sign in
Join our new commenting forum
Join thought-provoking conversations, follow other Independent readers and see their replies