The Independent's journalism is supported by our readers. When you purchase through links on our site, we may earn commission.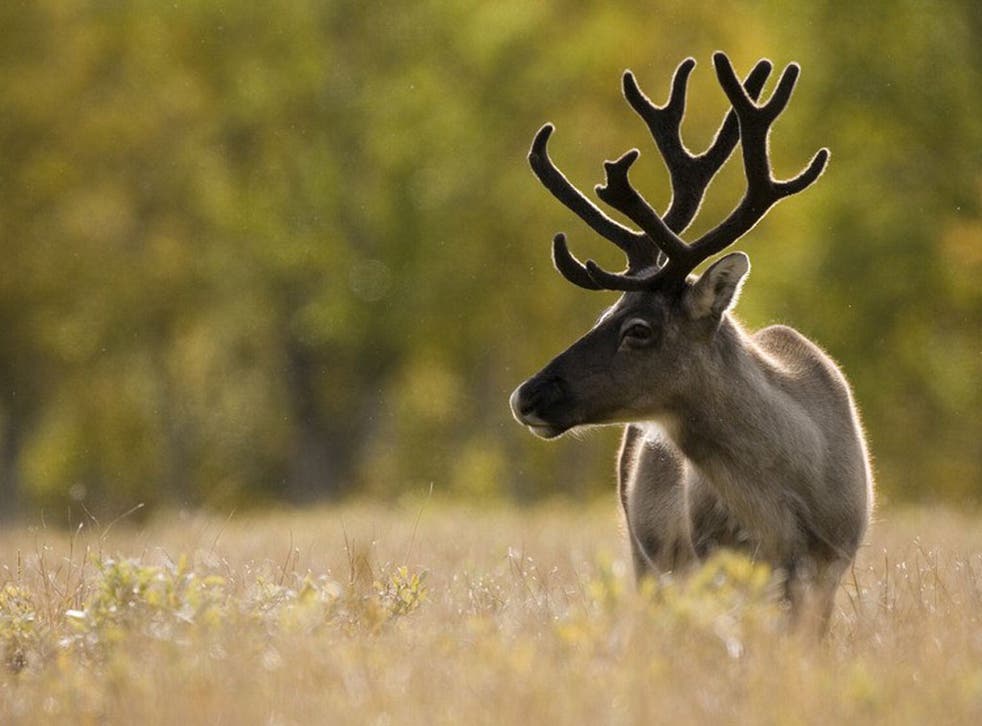 On The Menu: Swedish Lapland reindeer; Llama snacks; Time Out's Eating & Drinking Awards; Qcumber; Vinoteca
This week I've been eating... Swedish Lapland reindeer
It doesn't seem quite right that the first time I ever came across a reindeer it was on my plate. I feel I ought to have made its acquaintance elsewhere first, as I did with cows, chickens and pigs, who grew up, like me, in the countryside in Staffordshire.
Instead, at the dinner organised to show off the produce of Swedish Lapland at a pop-up Red Cottage in London's Aldgate, the nearest I got to familiarity with the full beast – rather than a steak – was a wall-mounted head, which was positioned directly opposite my chair.
Still, no matter, I was more struck by the look of the meat on the plate – it was indistinguishable from a fillet steak, fine-fibred, lean and bloody. The taste, I can report, was neither like chicken, nor as gamey as I had imagined – there were hints, but only that. It is nearly enough to get me to Aldi, to indulge in its yearly pre-Christmas Grinchery, and try its own Rudolph steak.
Llama snacks
I was introduced to Llama snacks by the features editor of this newspaper, a woman who loves cutesy animals in all their forms – including crisps. In fact, I ought not call them crisps, because they are much more besides, for although they crunch, they are healthier than your common or garden bit of fried potato. They are baked for a start, so there is less saturated fat to deal with. They are also fiendishly, maddeningly addictive. There are three different varieties to get your teeth into – barbecue, cheese and sweet chilli. £1.69, tesco.com
Dodgy decor
Reading Time Out's Eating & Drinking Awards makes me wonder if someone over there needs a new pair of glasses. For amid a sensible list of doubtlessly deserving winners, is the design award. Apparently the Best of New Design is exemplified by Mari Vanna, a Russian restaurant with decent food but more doilies than covers, and a design aesthetic that seems to have been dreamt up by Miss Havisham after a morning on the Tio Pepe. Each to their own, I suppose.
Mixer salad
I like cucumber, like it in salads, like it floating like a mossy iceberg in a Hendricks G&T – so I was pleased to find Qcumber, a soft drink made from the green vegetable on sale. It's free of all the usual stuff – additives, sweeteners etc – and has a sparkling-water base. Inevitably, its zingy fresh character and sparkling-water base means it's being marketed as an alternative to alcohol in the lead-up to Christmas. But to my (maybe addled) mind, it would make an interesting mixer with vodka or in longer cocktails – maybe even worth a go with a decent gin. £2.69, ocado.com
Box fresh
It used to be accepted as gospel that only bad wine came in a box. But Vinoteca, the upmarket London wine shop, is helping to reverse that tide of thinking by offering five or 10-litre "Bag in a Box" wines. There are three on offer, all French – one white, one red and a rosé. All decent and all priced at around £10 per litre. shop.vinoteca.co.uk
Register for free to continue reading
Registration is a free and easy way to support our truly independent journalism
By registering, you will also enjoy limited access to Premium articles, exclusive newsletters, commenting, and virtual events with our leading journalists
Already have an account? sign in
Join our new commenting forum
Join thought-provoking conversations, follow other Independent readers and see their replies