Paradise restaurant review: Second time's a charm
As one of the latest instagramable Sri Lankan restaurants to open, Ed Cumming thinks this one won't suffer from the 'central London curse'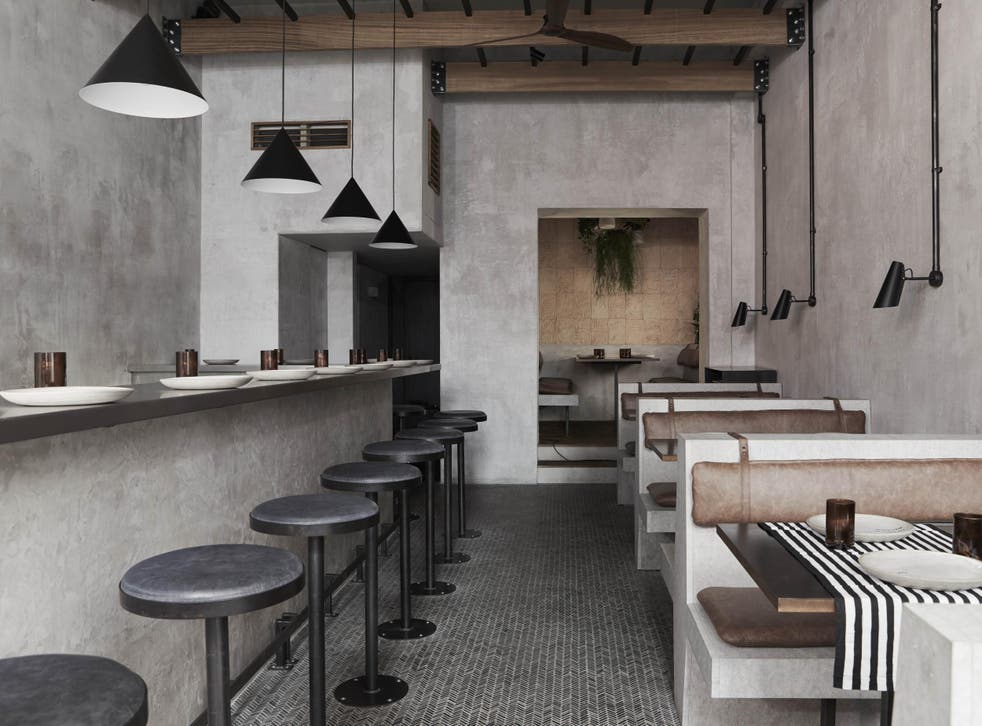 Paradise is a small contemporary Sri Lankan restaurant, launched around the same time as forgettable Kolamba in Soho, and soon before a new mega-Hoppers at Kings Cross. New regulations oblige me to point out that Sri Lankan restaurants existed in London before Hoppers, but East Ham and Tooting are a schlep too far for lunch on a Tuesday. When I first went to Paradise it had had almost no coverage, but by the time I went again this week it had been praised to Colombo and back. It was good, but was it that good? Praise can be off-putting.
It is on the site of the old Spuntino, a New York version of Polpo that was briefly as cool as London got, bringing 2011 Soho-trawlers for the sliders and truffled toast and mac and cheese they had recently eaten in Williamsburg. It lost its way and expanded to Heathrow. For all I know it's still there, operating as a theme park for baffled travellers.
The new owners have taken out the metro tiles and bare pendant lightbulbs and stripped the room back to a kind of anti-Dishoom simplicity, with stark grey concrete walls and a few banquettes along the side of the bar. It's plainer but more comfortable, a good trade, although you will struggle to seat more than four, and this is definitely not a grandparent catch-up dinner place. The menu is split into short eats, hoppers and breads, sambols and rice, and land/sea/veg mains.
Instagrammers and other critics have rightly taken to the mutton rolls, which come as two good-sized crispy golden logs with a pot of fermented ketchup. The juicy yielding meat inside is distributed a bit unevenly, and in one or two places the crispy shell gives way to air, but they are punchily spiced, moreish and generous enough that they would make a decent lunch on their own. At £5.50, they are 50p more than the versions at Hoppers and 45p less than at Dammikas, in Victoria. Yaal, in East Ham, does two for £1.75. Nobody can eat a mutton roll without first consulting the MR Index. Perhaps we can look forward to mutton roll stalls at major railway termini.
Pork and cod are the picks of the curries, the pig cheeks bathed in stout and lemongrass; a hunky chunk of fish thatched with shoestring fries in a pool of rich mustard-yellow sauce. The massive flavours amplify the ingredients rather than shouting over them. You'll get to £40 a head without any trouble, but being good isn't cheap and neither is being cool.
There are one or two clunks. A pistachio and date roti had a flavour of a mince pie assembled by a martian. The mutton rolls' mackerel counterparts are not up to the same level. Everything is brought when it's ready, a system that seems a bit at odds with the snacks-then-mains menu and leads to a multi-dish pileup on my own, where I rush to stuff everything in my gob before the hopper gets cold.
This probably outs me as a philistine, but I found it a bit annoying having to pick cardamom pods out of my mouth when I was eating the chicken-thigh curry. But it's all forgiven for the friendly and knowledgable staff, mainly excellent food and a warm, buzzy vibe.
Some sites are cursed, occupied by a succession of restaurants doomed to fail from the moment they turn the extractor fan on. You see the hopeful owners outside and imagine the light in their eyes fading in the face of rents and competition and pointlessly mean critics. The estate agents ought to warn them not to bother.
At 61 Rupert Street, the opposite has happened, and Paradise might be blessed. A once-exciting venue that faded has made way for new owners who have given it thrilling new life. It can't quite live up to the hype it's currently enduring, but nowhere could. Don't be put off by the recommendations.
Should you go? Yes
Would I go back? Yes
Can you take your parents? No
What to order:
Mutton rolls
Cauliflower tacos
Pork cheek curry
Cod curry
Egg hopper
Fried aubergine and jaggery mojo
Paradise, 61 Rupert St, Soho, London W1D 7PW; open Mon-Sat; paradisesoho.com
Register for free to continue reading
Registration is a free and easy way to support our truly independent journalism
By registering, you will also enjoy limited access to Premium articles, exclusive newsletters, commenting, and virtual events with our leading journalists
Already have an account? sign in
Register for free to continue reading
Registration is a free and easy way to support our truly independent journalism
By registering, you will also enjoy limited access to Premium articles, exclusive newsletters, commenting, and virtual events with our leading journalists
Already have an account? sign in
Join our new commenting forum
Join thought-provoking conversations, follow other Independent readers and see their replies