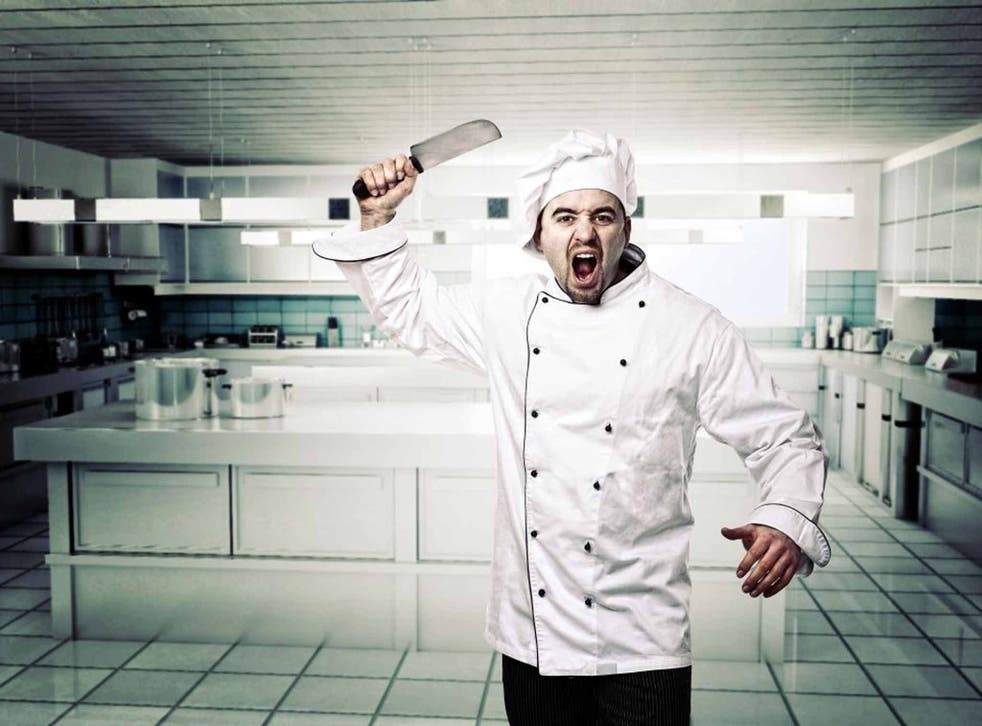 Paris's supper-club scene and why there's life in the old French bistro yet
The French, as a rule, are not big on change these days. I happened to be in Paris in late June when the city's taxi drivers were trying to create their own small version of the French Revolution, though focused on Uber cabs rather than an ancien régime. They had taken exception to the app-based taxi company – now a feature of life from Manchester to Miami – and were making their voices heard; as indeed were the police, who all seemed to be dressed like RoboCop.
There have been many similar objections to Uber around the world but none as vehement as here. Tyres were burnt, cars were flipped and lots of people did a lot of shouting.
I did wonder what the equivalent would be for Parisian restaurateurs at the end of last week, when the industry's union started to groan about the city's supper-club scene – the upturning of soup urns, perhaps? The burning of the toque? Anyway, Synhorcat, the union in question, is not happy.
Its president, Didier Chenet, estimates that there are 3,000 supper clubs – or as they call them, "underground restaurants" – in Paris and, so he says, they are in danger of putting the capital's bistros out of business and poisoning half the population in the process.
Now, if you are not familiar with the modern incarnation of the supper club, then let me explain. They tend to take the following form: a foodie type turns their flat into a restaurant for a couple of nights, charging punters – usually hooked through social media – a flat fee for food and drink, to be paid in advance. To suggest that these tiny operations, which usually involve a cook and their girlfriend/boyfriend/mate, will strike at the very foundation of 500 years of French culinary ascendancy seems beyond ludicrous.
For starters, as lots of people have pointed out, most Parisian flats have the approximate dimensions of a phone booth. Good luck doing 40 covers in that.
And secondly, Chenet has clearly never been to a supper club, because if he had he would know they are a right palaver.
Inevitably, they are run by the type of person who really, really cares about exactly where in Wiltshire that ham came from and really, really wants to tell you about it. For ages.
Food and drink news

Show all 35
And if that doesn't happen – lucky you – you are just as likely to be shoved, cheek by jowl, into this tiny space, with another guest with an outlook on life that calls to mind the more boring excesses of Sir John Major.
Going to a supper club is like playing roulette with your night. And as in any casino, so with your dinner – the house usually wins.
Which is, of course, fine if you have a lot of time and money to play with, but most of us don't. We are time-poor and probably not in any rush to answer the phone when the bank rings.
Parisian bistros will survive because they are the antithesis of the supper club. You know what will be on the menu and you know how it will be served and what it will be served with.
Chenet has forgotten the golden rule of eating out: familiarity doesn't breed contempt – for most people, it breeds pleasure.
For the moment at least, the croque monsieur is probably safe.
Register for free to continue reading
Registration is a free and easy way to support our truly independent journalism
By registering, you will also enjoy limited access to Premium articles, exclusive newsletters, commenting, and virtual events with our leading journalists
Already have an account? sign in
Register for free to continue reading
Registration is a free and easy way to support our truly independent journalism
By registering, you will also enjoy limited access to Premium articles, exclusive newsletters, commenting, and virtual events with our leading journalists
Already have an account? sign in
Join our new commenting forum
Join thought-provoking conversations, follow other Independent readers and see their replies