Retro delights: Bird's custard
Bird's custard was ubiquitous in the Sixties, a key ingredient in all manner of deserts. Christopher Hirst has a taste of the past
Saturday 01 March 2008 01:00 GMT
Comments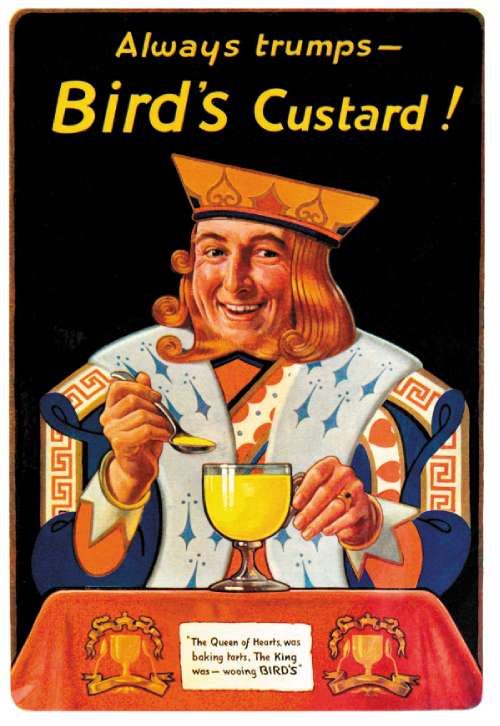 Mrs Alfred Bird loved custard but, ironically, was allergic to eggs. This prompted Mr Bird, a Birmingham chemist, to invent custard powder in 1837. So successful was his formula – or, at least, salesmanship – that Bird's custard swept away both competitors and the original egg-based custard sauce. When I was a child in the Sixties, Bird's was ubiquitous. The yellow tide deluged bananas, apple pies, rhubarb crumbles, stewed prunes, apple dumplings...
From the Seventies onwards, Bird's seemed to disappear. Cream became cheaper, ice-cream improved, the stodgy pud was less popular. In recent years, real custard sauce has made a return. Someone realised that most of us are not egg intolerant and started selling egg custard sauce in cartons. So what happened to Bird's? The answer is nothing. It's still there on the supermarket shelf, boasting the "original homemade taste". This is nothing special – the complete list of ingredients is "Cornflour, Salt, Colour (annatto), Flavouring". Sampled for the first time in maybe 40 years, it was unobjectionable, two-dimensional, unchanged.
A foray into rarely-visited corners of the supermarket revealed that most of the products for which we yearn are still there, though they have often mutated horribly. Heinz Sandwich Spread tasted sweet, aggressively acidic (the first two ingredients are "Spirit Vinegar, Sugar"), more gluey and less crunchy than I remember. Dairylea has become lighter, more spreadable and virtually bereft of taste ("16 per cent cheese"). Though its puff pastry topping was OK, Fray Bentos Steak & Kidney Pie left a nasty metallic aftertaste. Sainsbury's Salmon and Shrimp Paste smelt like cat food and tasted like fishy sawdust. It contains more lard than shrimp (4 per cent).
Nestlé's Cream, now known as Carnation Cream, still tasted of chalk. Carnation Milk, though no longer "from contented cows", proved more acceptable. It went well with tinned peaches, which had actually improved over the decades. They are firmer now, more like a real peach, though no one would ever mistake the two. Tinned mandarin oranges had not altered one jot from 1965. The little goldfish retained a refreshing, bittersweet astringency. Even so, eating the past is not something I would make a habit of. Once every 40 years is quite enough.
Join our commenting forum
Join thought-provoking conversations, follow other Independent readers and see their replies