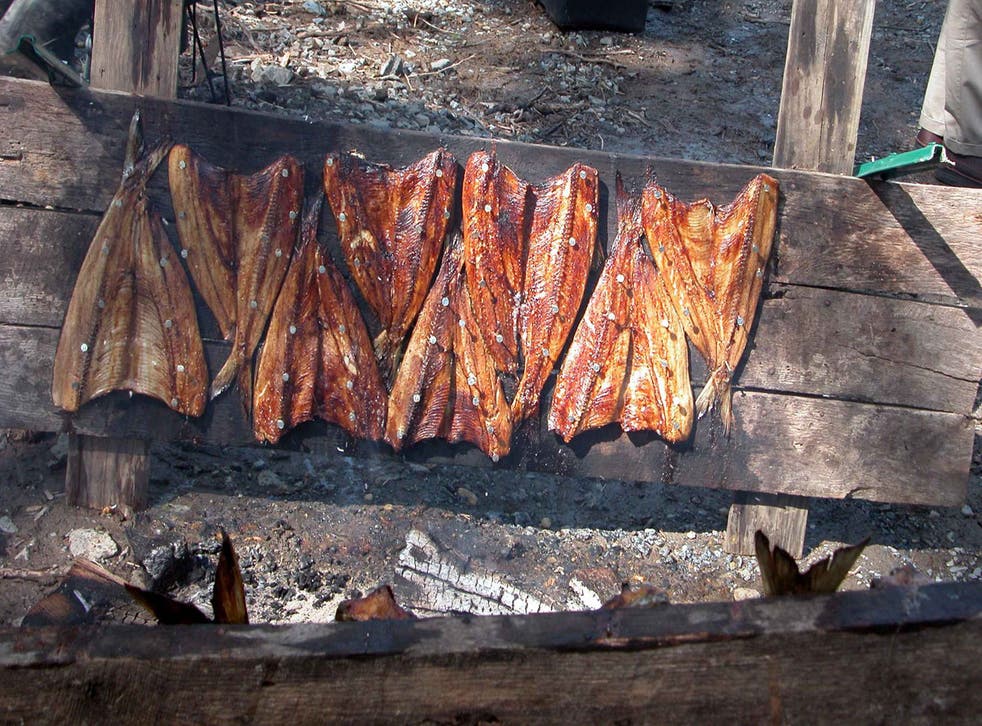 Rhodri Marsden's interesting objects: General George Pickett's shad bake
Three Confederate generals enjoyed the local tradition in a secluded part of Virginia 150 years ago this week, while Pickett's troops were being annihilated in what became known as the "Waterloo" of the Confederacy
Rhodri Marsden
Saturday 28 March 2015 01:00 Comments
* In a secluded part of Virginia known as Hatcher's Run, 150 years ago this week, three Confederate generals, George Pickett, Fitzhugh Lee and Thomas L Rosser, enjoyed a local tradition known as a shad bake. This involved attaching shad (a local herring) to boards, sticking them in the ground around a fire, then eating them. It had been a cold, hungry winter, and the shad provided the men with a rare treat. The only problem was that two miles away, Pickett's troops were being annihilated in what became known as the "Waterloo" of the Confederacy.
* "Some time was spent over lunch," recalled Rosser, "during which no firing was heard... We concluded that the enemy was not in much of a hurry to find us as Five Forks." Five Forks was the crucial crossroads which, that morning, Robert E Lee, the general-in-chief, had instructed Pickett to hold at all costs. The feasting generals heard nothing because the wooded area they were lunching in muffled the sound of gunfire.
* Pickett was a colourful character, possessing what everyone agreed was a magnificent head of hair. But he'd had previous when it came to avoiding battle. Two years earlier, in the bloodbath known as 'Pickett's Charge', he remained curiously unharmed in a position well to the rear of his troops. Before the Battle of Five Forks, Pickett told no one that he was heading off to enjoy a shad bake, and when he finally turned up, he discovered that 2,400 of his men had been taken prisoner.
* Following this fiasco, Robert E Lee was forced to flee west. Before his surrender a week later, which marked the end of the American Civil War, he was heard to say of Pickett: "I thought that man was no longer with the army". Pickett later became an insurance salesman.
Register for free to continue reading
Registration is a free and easy way to support our truly independent journalism
By registering, you will also enjoy limited access to Premium articles, exclusive newsletters, commenting, and virtual events with our leading journalists
Already have an account? sign in
Join our new commenting forum
Join thought-provoking conversations, follow other Independent readers and see their replies