'Community Comfort' cookbook: Meet the food write raising money for minority ethnic families struggling with Covid
After it was reported black and Asian communities were disproportionately affected by the virus, food writer Riaz Phillips wanted to bring together heritage recipes in a book to help support those who needed it most. By Ed Cumming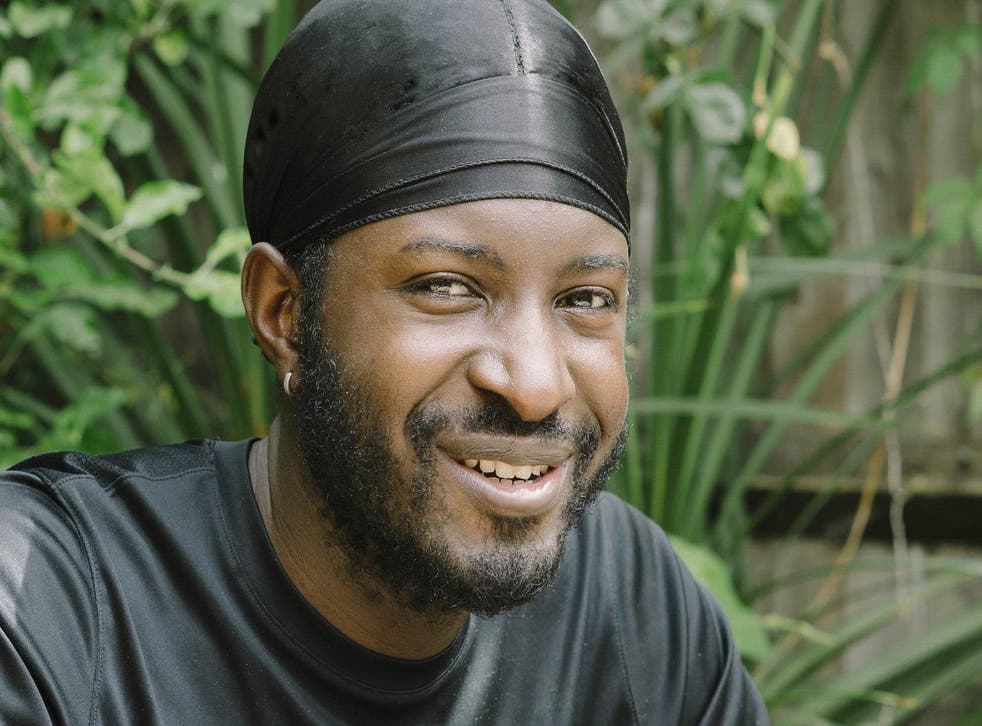 It was around the beginning of lockdown, when the news came out that black and Asian communities were more affected by Covid in terms of fatalities and illness," says the writer Riaz Phillips, explaining the origins of Community Comfort, his new cookbook.
The ebook celebrates the meals in which British families took solace this year, with more than 100 recipes from cooks from migrant backgrounds, with the proceeds going towards a fund for Bame victims of Covid-19.
"It was a bit of a downer, because my family's majority black and Asian. Like a lot of other people, I felt helpless. I didn't know what to do to make a difference, but I had noticed a lot of people on social media were cooking heritage foods, food they'd had when they were a kid, that their parents or grandparents had made, talking about what that food meant to them."
Around the same time, Phillips read a piece in the New York Times about community cookbooks in the US.
"I hadn't thought of it before. A lot of cookbooks we know are centred around one person's ideas, so the idea of a cookbook that featured many different people struck a chord."
The idea came to him to do a British version, featuring chefs from minority-ethnic backgrounds, including Vivek Singh, Ruby Tandoh and Selasi Gbormittah.
"It wasn't just a black and white thing, it was cross-cultural," Phillips says. "I wanted to champion chefs I like and appreciate, and I thought if Mexican people knew about jolly rice or Nigerian people knew about empanadas and Middle Eastern people knew about jerk chicken and Caribbean people knew about lentil dal, there was so much to be gained."
He started by calling in favours from friends, using contacts he has made as a food journalist and the author of Belly Full, a book about Caribbean food, in the UK.
Finding food on the front line of climate change

Show all 17
Word quickly spread, and the book was put together in six weeks before being released in July. He chose the Majonzi Covid-19 Bereavement Fund as his charity, because it was one of the few charities looking towards the long-term future after coronavirus.
The Black Lives Matter protests that followed the killing of George Floyd increased the scrutiny on representation in food writing.
Phillips says it remains to be seen whether the short-term boost in attention for these causes will lead to permanent improvements. Chefs from migrant backgrounds remain underrepresented in a food media dominated by a handful of predominantly white, middle-class editors and publishers.
"The real change is diversifying the voices and rooms of power," he says. "In some industries you might argue the talent pool isn't there, but in food there is no excuse for saying you don't know who the chefs or writers or editors are.
"People are everywhere, and the work is out there. If you choose not to know who they are, that shows your own ignorance.
"When I was writing Belly Full, in about a year I was able to find Caribbean restaurants across the whole country, and hardly any of them had been written about on a national scale. If I could do it with a young person's rail card, how hard is it when you have the backing of a huge media outlet?"
Another problem, he adds, is the pigeonholing of chefs into their respective cuisines. "Obviously these people are of diaspora heritage but a lot of them were born in England, so I was keen to say that if they wanted to do a sprinkle cake, or an apple custard pie, that was fine. Someone did a mushroom and cauliflower pie. Whatever's your comfort food.
"​I also hoped people would see all these diverse foods and realise how similar they are. If you look at the ingredients and prep, a lot are really the same: gathering fruit and veg and starch, chopping and cooking it down, with coconut milk or scallions."
It's a reassuring thought that countries thousands of miles apart all have the same ideas when it comes to meals that soothe, nourish and comfort.
'Community Comfort' is available for a minimum donation of £10
Join our new commenting forum
Join thought-provoking conversations, follow other Independent readers and see their replies