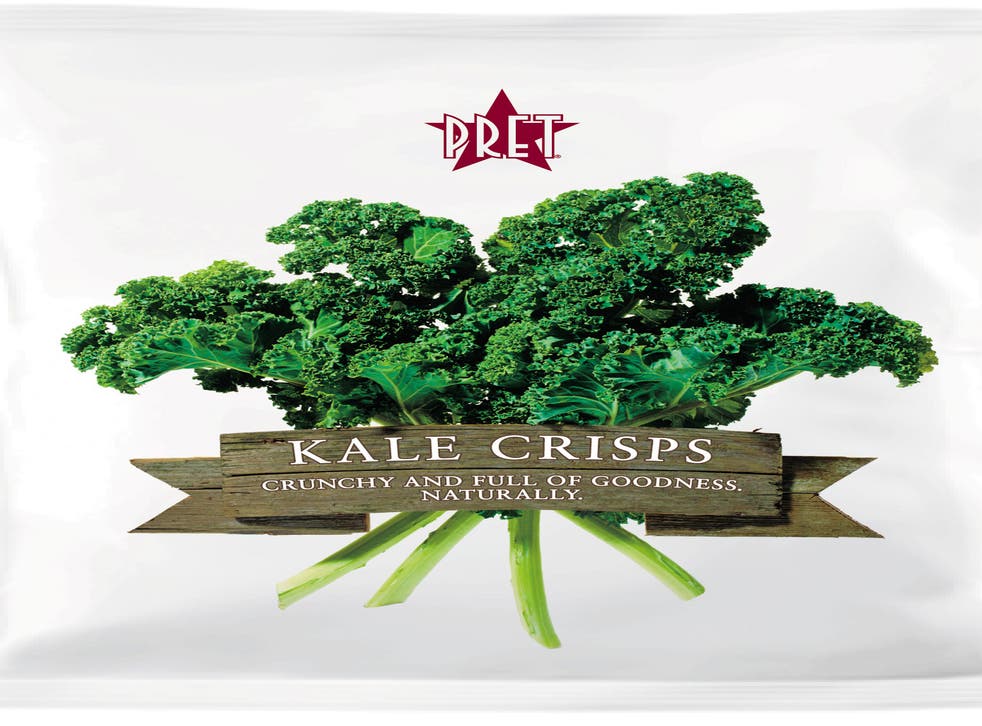 The rise of the raw food diet
It's been trendy for a while, but the raw-food fad is going mainstream, courtesy of a new range from Pret A Manger. It seems that cooking is for wimps, says Gillian Orr
With the abysmal weather we're having at the moment, the prospect of a raw food diet is about as enticing as taking a dip in the local pond. It's cold outside; we want stews and soups and mounds of mashed potato, not untouched carrots and pressed beetroot juice, right?
But raw food, along with that other seriously unsexy diet, veganism, is set to be huge for 2014, as consumers look for a back-to-basics approach to eating. The raw rules are simple: you can't consume anything that has been cooked at more than 40C, as that is the point that food loses much of its nutritional value. Think nuts, seeds, fruit, vegetables, and... not a lot else really.
But while there are hardcore supporters who haven't touched as much as a warm lentil in years, raw foodism has become something that people like to dip in and out of. A healthy snack here, a virtuous meal there.
"It just gets bigger every year," said Joel Gazdar, the co-owner and executive chef of Covent Garden's Wild Food Café. "Everyone knows it makes sense that we align ourselves with nature and the ecosystem." The café also offers workshops: "We aim to be as inclusive as possible. Anyone can drop by and see what it's about. We try not to use words such as vegan and vegetarian; if we were like some strange cult with a whole bunch of rules, then people wouldn't enjoy themselves."
There's also a rise in raw snacks, the latest of which, Pret A Manger's kale crisps, launched yesterday. And when Pret, a true indicator of the average Briton's tastebuds, gets in on something, you know it's gone mainstream.
"We hope the kale crisps will appeal to everyone who likes to try something new," said Clare Langford, the chain's acting food director. "They are a healthier option and are lower in fat and calories than standard crisps, but contain 86 per cent of your daily requirements of iron. This is because the kale is dehydrated for 16 hours rather than fried or baked, so all of the nutrients are locked in." Surprisingly for something that sounds so worthy, the crisps, which cost £1.50 for a 25g packet, are delicious: crunchy, salty and liberally sprinkled with onion powder.
In keeping with the growing demand for raw goods, Pret has also just launched a range of freshly pressed juices and smoothies, which are processed without heat to retain their colour, nutrients and fresh flavour. They include the Green Goodness, which is filled with cucumber, celery, apple, lime, ginger and spinach, and have a price-tag to match their high-end production, costing £3.49 to £3.99 per bottle.
Meanwhile, Nakd bars (which are also very tasty for a sweet "treat" made exclusively from dates, fruit, nuts and apple juice) continue to pop up in more and more places, being stocked in Tesco stores throughout the country, while raw bars made from chia seeds (a so-called superfood that belongs to the mint family) and hemp have a home in just about every model's handbag. Naturally, Pret is working on one of its own. And Chia Pods, which mix the seeds with coconut milk and fruit, are set to be the snack of the year.
But just how healthy is a raw-food diet? "If you're eating raw then you're preserving nutrients," Jo Travers, a registered dietician who runs The London Nutritionist, said. "But you're also missing out on all sorts of things. I know plenty of people who have introduced a raw food element to their diet, which is perhaps preferable. A healthy, balanced diet is so called because it's healthy and balanced."
While such people as Demi Moore, Woody Harrelson, and the sexagenarian couple who completed a marathon every day last year are all full-time advocates of the raw food way of life, much like your local pond right now, it might be advisable to dip a toe in, rather than fully submerging yourself.
Join our new commenting forum
Join thought-provoking conversations, follow other Independent readers and see their replies