The 10 Best British cheeses

Show all 10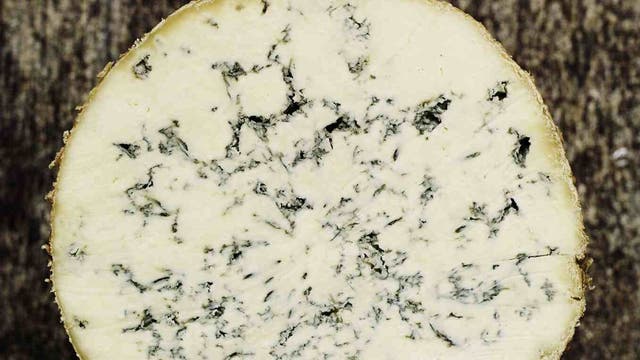 The 10 Best British cheeses
Whether you're hankering for some Stinking Bishop or partial to a slice of Cornish Yarg, home-grown varieties are causing a stink...
Will Coldwell
Thursday 14 March 2013 20:00 Comments
A very popular, award-winning blue cheese produced on the Welbeck Estate in Nottinghamshire. Made from unpasteurised organic cow's milk and traditional animal rennet, it tastes cool and creamy with a slight tingle from the blue mould.
£4.40 for 200g, welbeck.co.uk
Made from unpasteurised milk from the farm's own cows, this cheddar is pressed and bathed for three days and matured for up to a year. Traditional cheese-making at its best.
£6.50 for 250g, finecheese.co.uk
Produced by Charles Martell & Son, this sticky, medium-soft cheese, which was originally made by monks, is mild and scoffable. The rind is washed in perry, which is what gives it its smell, but you can rest assured it's not as stinky as you'd imagine.
£7.38 for 250g, weetons.com
Made by a dairy that has only once stopped producing stilton: during the Second World War (production was briefly switched to cheddar). This is a fine stilton that has all the features you would want: rich and creamy with a deep and tantalising flavour.
£5.95 for 250g, finecheese.co.uk
Soft, white, creamy and light, with a subtle nuttiness, this is simply one of the best goat's cheeses you will find. Produced at the Innes farm in Staffordshire, the handmade cheese has won praise from foodies and chefs alike.
£9 for approximately 220g, nealsyarddairy.co.uk
Wallace and Gromit certainly loved a slice of wensleydale and odds are they'd adore this blue variety even more. With a flavour more subtle and less overpowering than a traditional stilton, it is the blue cheese everyone and anyone can enjoy. The Supreme Champion at the British Cheese Awards 2012 – and deservedly so.
£4 for 140g, wensleydale.co.uk
A multi-award-winning cheese from Lancashire, this has quite rightly been described as the "daddy of blue cheeses". It is very creamy, with a delicious texture, and is soft enough to smear on to a slice of bread or cracker. Perfect for cooking, it's popular with chefs and very popular with us here, too.
£10 for 625g, butlerscheeses.co.uk
A nutty, golden and mature Scottish hard cheese that comes from a Highland family farm that prides itself in its traditional organic methods of production. Eat it on its own or complement it with a rich wine or some plum chutney.
£3.80 for 200g, connage.co.uk
Named after the couple who first handmade this Cornish cheese in the 1970s (it is their surname, Gray, spelt backwards), this is a beautiful example of British artisan cheese. Wrapped in nettle or garlic leaves, the hard, tangy-tasting cheese has been the recipient of a shelf-ful of awards.
£17.95 for a 900g truckle, lynherdairies.co.uk
Named after the cheesemakers themselves, this soft, brie-style cheese is smooth as a kiss and very subtle. Made with unpasteurised ewes' milk and perfectly matured for six weeks, it is the winner of more than a dozen awards.
£33 for 700g, nealsyarddairy.co.uk
Register for free to continue reading
Registration is a free and easy way to support our truly independent journalism
By registering, you will also enjoy limited access to Premium articles, exclusive newsletters, commenting, and virtual events with our leading journalists
Already have an account? sign in
Join our new commenting forum
Join thought-provoking conversations, follow other Independent readers and see their replies