The 10 Best country pubs

Show all 10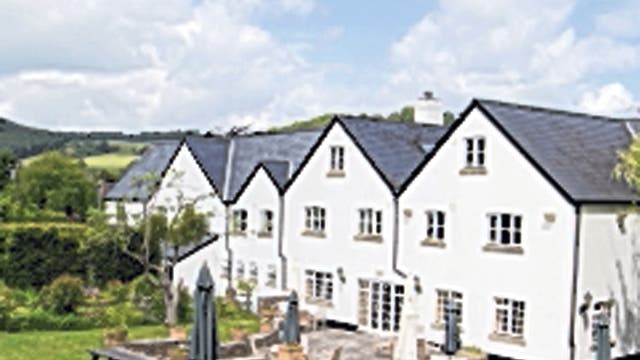 The 10 Best country pubs
Whether you're in the market for fine wines and dining or an outstanding ale, these inns are on the money
1. The Bell at Skenfrith – Skenfrith, Monmouthshire
The food is the major draw at this Jacobean coaching inn on the banks of the River Monnow in Monmouthshire. The restaurant is particularly good, producing solid British classics using ingredients from its kitchen garden.
01600 750235, skenfrith.co.uk
2. The Drunken Duck – Ambleside, Cumbria
The Lake District is hardly lacking in decent pubs, but this is one of its finest. It's seldom packed with tourists so visit now before the top-notch food, views of Lake Windermere and a range of microbrewery ales from Barngate Brewery have them banging at the door.
01539 436347, drunkenduckinn.co.uk
3. The Bulls Head – Craswall, Herefordshire
It's set in a fairly remote spot at the foot of the Black Mountains but it's worth the effort to get there. The old drovers' inn is known for the quality of its cellar, so expect some fine real ales along with a smattering of farmhouse ciders.
01981 510616, bullsheadcraswall.co.uk
4. The Wheatsheaf Inn – Northleach, Gloucestershire
As well as 400 different wines, this pub with rooms has three changing cask ales and 15 different bottled beers. Foodwise, it's pretty good too, with lots of old-school classics such as devilled kidneys and hot pot.
01451 860244, cotswoldswheatsheaf.com
5. The Brace of Pheasants – Dorchester, Dorset
The very vision of a chocolate-box pub, this thatched Dorset hostelry ticks all the boxes. There's the beamed bar with three ales tapped from cask, a fine wine list and the food is substantial and tasty. Feel like overindulging? It also has rooms at reasonable rates.
01300 348357, braceofpheasants.co.uk
6. The General Tarleton Inn – Knaresborough, North Yorkshire
A decent wine list and fresh seafood mark out this pub in North Yorkshire that, although traditional, avoids being fusty. The perfect place to while away a chilly afternoon
01423 340284, generaltarleton.co.uk
7. The Gurnard's Head – St Ives, Cornwall
You'll be hard pressed to find finer views than those at The Gurnard's Head, which is perched daintily on the Cornwall coastline. Eat the rustic food in the dining room then go for a post-prandial walk along the roaring Atlantic coast.
01736 796928, gurnardshead.co.uk
8. The Inn at Whitewell – Clitheroe, Lancashire
This old deerkeepers' lodge has some of the finest views of any pub in Lancashire, sitting as it does on the river Hodder, with clear views across the surrounding hills. Eat in the bar or wrap up and have a mulled wine on the terrace.
01200 448222, innatwhitewell.com
9. The Royal Oak – Watchet, Somerset
There is something for allcomers here. A bar with a log fire, dogs galore, plenty of locals and a smart dining room with cracking food and a wealth of ales.
01984 640319, theroyaloakinnluxborough.co.uk
10. The Wellington Arms – Baughurst, Hampshire
Sitting pretty on the Hampshire and Berkshire border, this is a foodie pub through and through, with local ingredients used in unpretentious country-style dishes and a generous wine list. It also boasts a good range of local ales.
0118 982 0110, thewellingtonarms.com
Register for free to continue reading
Registration is a free and easy way to support our truly independent journalism
By registering, you will also enjoy limited access to Premium articles, exclusive newsletters, commenting, and virtual events with our leading journalists
Already have an account? sign in
Register for free to continue reading
Registration is a free and easy way to support our truly independent journalism
By registering, you will also enjoy limited access to Premium articles, exclusive newsletters, commenting, and virtual events with our leading journalists
Already have an account? sign in
Join our new commenting forum
Join thought-provoking conversations, follow other Independent readers and see their replies