The Independent's journalism is supported by our readers. When you purchase through links on our site, we may earn commission.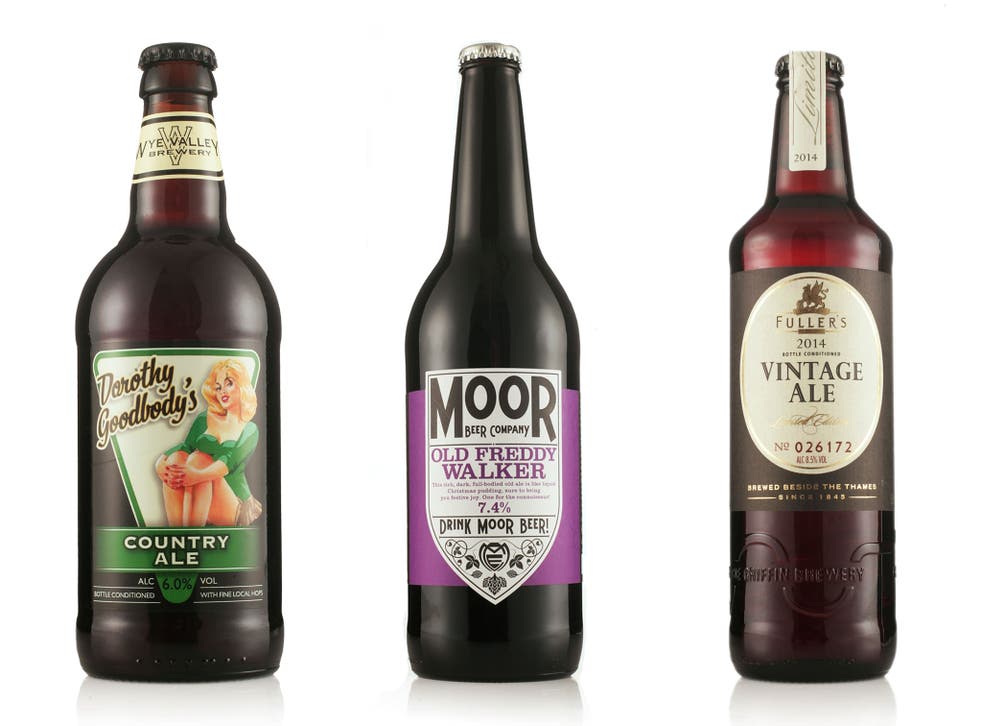 The best strong ales coming to a pub near you this January
At Im Füchschen, one of Düsseldorf's famed brewhouses, you don't get a choice of draught beer. It's either their Alt – a clean, bitter, undeniably delicious copper-coloured ale – or nothing. Except on Christmas Eve. That's when their Weihnachtsbier, a Christmas beer, bumps Alt out of the spotlight for a day.
Luckily it's available in bottle throughout most of November and December, so I didn't miss out when I visited the city a few weeks' ago. It's tremendous; a dried-fruit, caramel-bitter delight that worked beautifully with the football-sized ham hock I was tackling.
This isn't just a way of letting you know what a good time I had in Düsseldorf, though. It's about how stronger beers like these (although the Weihnachtsbier is only 5.2 per cent ABV, an impressive feat of brewing given its complexity) come into their own when the weather gets colder and the food gets heartier.
In Britain, we've got some great strong ales, although there's room for more. The craft-beer revolution of the past few years has brought up a cavalcade of flavour, but it would be nice if more of the new brewers turned their attention to barley wines, the strongest of the traditional British beers.
Some people will choose to drink no alcohol in January, a sure-fire way of ensuring the most depressing month of the year is even more miserable. Far better, surely, to drink less but concentrate on bigger, more complex beers. Don't go looking for Weihnachtsbier, though – it won't be back until next Christmas.
Three to try
Sip Wye Valley Dorothy Goodbody Country Ale
This ale has dried fruits and marmalade bitterness in abundance. 6 per cent, £30.96 12 x 500ml, wyevalleybrewery.co.uk
Moor Old Freddy Walker
Like a liquid Christmas pudding, the brewery says. No argument from me either. 7.4 per cent ABV, £5.70 for 600ml, eebria.com
Fuller's Vintage 2014
Changes each year – 2014 has been dry-hopped with US varieties Liberty and Cascade. 8.5 per cent, £4.09 for 500ml, waitrose.com
Register for free to continue reading
Registration is a free and easy way to support our truly independent journalism
By registering, you will also enjoy limited access to Premium articles, exclusive newsletters, commenting, and virtual events with our leading journalists
Already have an account? sign in
Join our new commenting forum
Join thought-provoking conversations, follow other Independent readers and see their replies