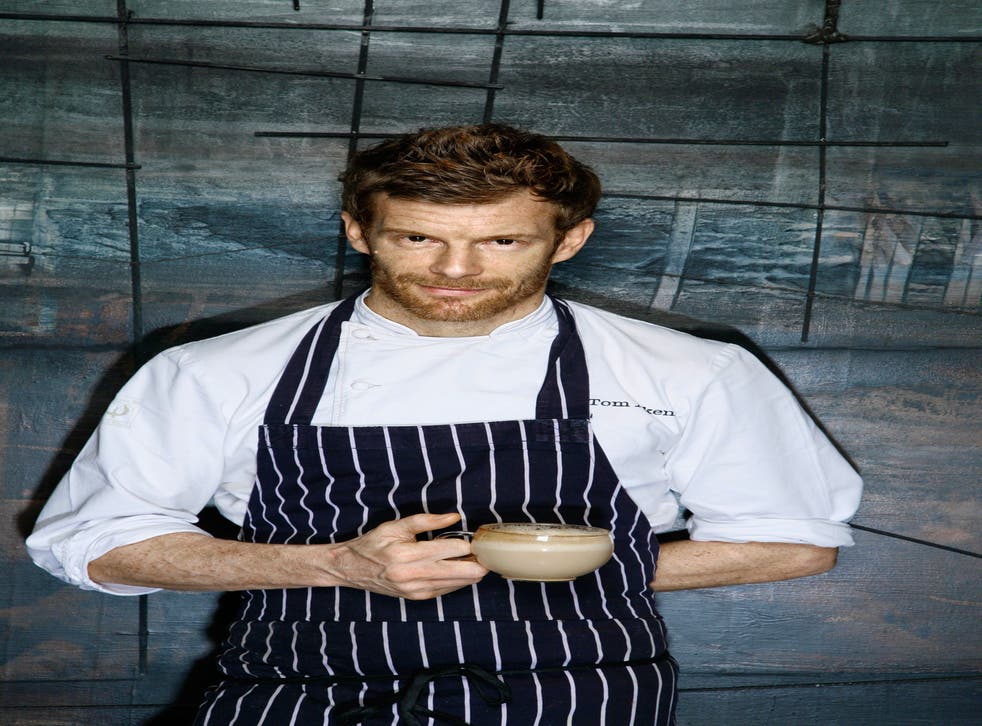 Tom Aikens: The chef on the greats who inspired him, fitness regimes and what he thinks of beer at breakfast
Morning. Where in the world are you and what did you have for breakfast?
I'm in France, on holiday and not on holiday: I've got a lot of work to do, but am taking a break as well. I just had granola, banana, peach, yogurt, and a cup of builder's tea.
You're working with Stella Artois at the moment. When was the last time you had a beer at breakfast?
Never.
Really? Not even on holiday?
No, I can't say that I ever have. I'm a bit of a health freak.
You've worked under some of the greats. Who had the biggest impact on you as a chef?
There were two: Pierre Koffman and Joël Robuchon. Both very different chefs at the top of their game. I worked with Pierre Koffman at La Tante Claire when I was 21. His cooking is very much Gascony cooking: it's all about the quality of the ingredients and the depth of taste he can get from those. Joël Robuchon was into intricacies and details on the plate. I remember some of his dishes – the ones with minute dots of purée all the way around the plate – would take five or so minutes to dress.
How did they run their kitchens?
Pierre Koffman was quite vocal. Every-one could talk and acknowledge him while they got on with their thing. Whereas with Robuchon, the kitchen ran in complete silence. He was the only one who spoke and he only spoke once and if you missed an order then that was it – you were out of the door.
You grew up in Norfolk. How did the local culinary culture influence you?
Norfolk has very good seafood up on the north coast around Cromer. There's agricultural land too; it's very flat so very good for farming apples and corn. My mother was a great cook and a gardener. We had a huge garden with a vegetable patch and as kids we always had our own patch to plant seeds in. And we would pick all the different berries, and make jams and chutneys from them.
What dish reminds you of childhood?
My mum would make milk bread at the weekends. And her roasts were always a treat. Then a crumble or a home-cooked apple or rhubarb pie from the garden.
You ran six marathons in five days across the Sahara. That's quite a feat…
It's important to keep fit. When I was at Pied à Terre I got into a very bad habit of sometimes having a beer after work and I had a big passion for blue cheese. Over the course of a few months, I could definitely see my belly growing. Now I train for at least an hour every day.
Does the drive and focus needed for cheffing lend itself to running?
Definitely. Michel Roux runs a lot, as does Philip Howard. It's a nice way to de-stress.
Some kitchens are infamous for their work hard, play hard culture. Was beer and blue cheese the most you ever misbehaved?
Yes. As soon as I finished my blue cheese and beer diet, I was much cleaner living. I make sure I eat the right things.
What's your guilty pleasure now?
It's very boring, but I have an absolute addiction to vanilla ice cream. Carte D'Or is one of my favourites. I can sit there and eat a whole bowl of the stuff in a few minutes. It's bloody good.
Biography
Tom Aikens, 44, was born in London, into a family of wine merchants, and grew up in Norfolk. At 26, while head chef at Pied à Terre, he became the youngest British chef ever awarded two Michelin stars. He runs several London restaurants, and is collaborating with Stella Artois on a series of recipes
Register for free to continue reading
Registration is a free and easy way to support our truly independent journalism
By registering, you will also enjoy limited access to Premium articles, exclusive newsletters, commenting, and virtual events with our leading journalists
Already have an account? sign in
Join our new commenting forum
Join thought-provoking conversations, follow other Independent readers and see their replies