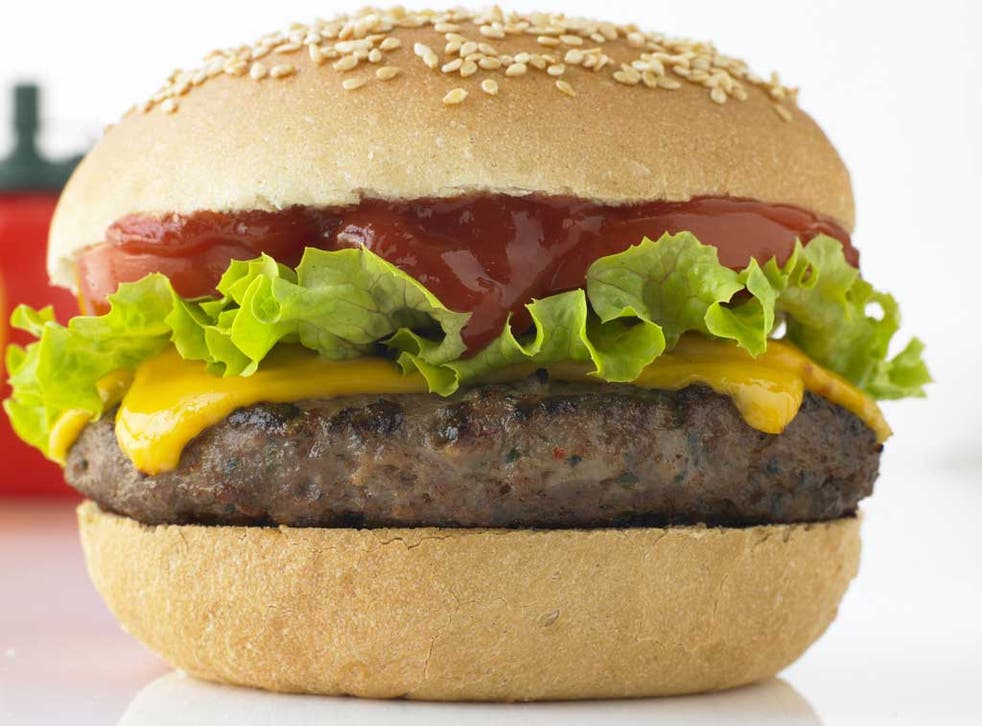 Trending: Find your perfect burger via a new app
The battle among foodies to be the first to discover a brilliant new burger is hotting up. Now there's an app for that, says Sophie Morris
A few years ago, a standard methodology existed for seeing to a burger craving: scan the skyline for golden arches, enter the nearest branch, pick your poison – sorry, meat patty – chomp back swiftly, feel slightly dirty for a moment, move on.
It is well documented that the burger has moved up in the food world, breaking free from the "fast-food" label and its connotations of poor quality, to show up on the fanciest menus (Bar Boulud's Frenchie Burger comes with confit pork belly and rocket) and get the savviest of makeovers (see upmarket chain Byron).
Chefs, pubs, restaurants, diners, burger vans and food markets all sell posh patties in huge numbers. The burger evolved into a cult product very quickly, thanks in no small part to a number of burger obsessives and their use of social media.
The primary conduit is Twitter. Then there's a riot of critiques, blogs and reviews on sites such as Tumblr where you can find advance warning of the latest must-queue-for opening (such as MEATmarket in Covent Garden, last week); the location of your favourite burger van (Eat Street, perhaps); and tip-offs about exclusives (in Peckham for two hours only, a triple-stacked brisket'n'bone-marrow burger with foie gras, ancho chillies, secret-recipe glazed brioche bun and absinthe pickles).
Finally, there'll be an Instagram snap of that same exclusive, and many others, to slobber over. There is even a tribe of lusty groupies dubbed the Burgerettes, who shout about their preference for oozing grilled meat across the social mediasphere.
Burgerac.com is run by an anonymous burger visionary who guides his cohort of minced-beef fetishists towards their perfect prey. His blog reviews the tastiest burgers in London, LA and New York, and he's just launched an app that locates nearby burgers. Burgerapp costs £1.49 and has been high in the chart of paid apps since its launch two weeks ago.
The blog began in January 2011 following a new year's resolution to eat more burgers, its author, who feeds incognito, tells me. Everyone was talking about Byron, Hawksmoor and Yianni Papoutsis's now-famous Dead Hippie from the Meatwagon, a burger van that has spawned two restaurants. Burgerac was one of a few who took to seeking out other great examples and sharing their discoveries online. He remembers a beef-shin burger at the Prince Arthur pub in east London very fondly, and also recommends Lucky Chip, the Admiral Codrington in Chelsea and the Opera Tavern's mini Iberico pork burgers.
"What gives an impression of a sudden burst of burger activity," he says, "is the way we all use social media now – particularly Twitter and increasingly Instagram. Not only can the word spread about great food much quicker among consumers, but vendors and businesses can (if they 'get' Twitter) spread the word about what they're doing and when they're doing it."
The online burger trail is a two-way love-in. Twitter is the worst place to keep a secret, but still holds on to its clubby air of exclusivity, so burger flippers can advertise and burger eaters believe they're tapping into something cultish and under the radar.
"I know chefs who experiment with new dishes and tweet to find an eager audience who will come and taste it," Burgerac says. "Food is eaten, opinions expressed, friendships forged, and collaborative projects fired up."
Queues are also fired up. The snake of hungry burger slaves outside MEATliquor, when it opened late last year, became Twitter folklore, and the queues often began hours before lunch.
Worth the hype? Increasingly, burgers are given overblown descriptions on menus. I had a 38-day-aged chuck, brisket, skirt and bone-marrow burger last week, in a cinema. Much better to look online first, or get Burgerapp to help you to slice through the frenzied web of burger chat.
Register for free to continue reading
Registration is a free and easy way to support our truly independent journalism
By registering, you will also enjoy limited access to Premium articles, exclusive newsletters, commenting, and virtual events with our leading journalists
Already have an account? sign in
Register for free to continue reading
Registration is a free and easy way to support our truly independent journalism
By registering, you will also enjoy limited access to Premium articles, exclusive newsletters, commenting, and virtual events with our leading journalists
Already have an account? sign in
Join our new commenting forum
Join thought-provoking conversations, follow other Independent readers and see their replies