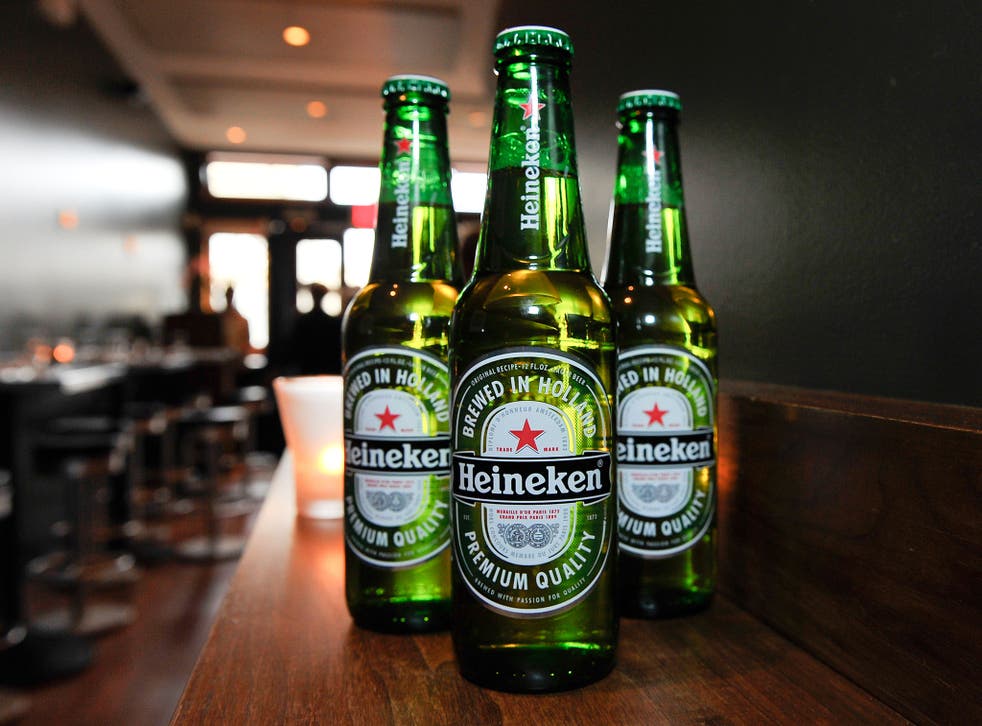 UK's three leading lagers - Budvar, Heineken and Stella Artois - are indistinguishable, according to blind taste tests
So is brand loyalty driven solely by advertising and packaging?
Gillian Orr
Wednesday 13 August 2014 22:57 Comments
The next time it's your turn to get a round in after work and your colleagues give you a shopping list of their preferred pints, just ignore them and order five of the same.
New data suggests that no-one is likely to be able tell the difference anyway.
Using European pale lagers (Budvar, Heineken and Stella Artois), researchers at the Stockholm School of Economics blind-tested 138 volunteers aged between 21 and 70. They were given three samples of the beer, two of which were the same and one was different.
They were then asked to select the odd one out and their findings were clear.
"They cannot distinguish between three major competing beer brands," stated the (rather brutal) report.
"Our results suggest that brand loyalty in this market is likely to be driven largely by marketing and packaging and not by underlying sensory properties of the competing products."
Ouch.
For all the various companies' claims of being "reassuringly expensive" or "refreshing the parts other beers cannot reach", it turns out that mass-produced golden nectar is much of a muchness.
This news might be welcomed by the casual beer drinker (no more waiting around for the barman to change the barrel of your "favourite" beer, just order another. They all taste the same!) but you can bet that the manufacturers won't be pleased with the findings.
"I think basically what we're looking at is a commodity industry – the products are interchangeable," said Robin Goldstein, one of the authors of the Hide The Label, Hide The Difference report. "It also means that the beer industry has perfected pale lager beer."
And it's certainly not the first time that an independent blind test has left a major brand's marketing department with a bad taste in its mouth. In a survey of 13 tomato ketchups by Which?, Heinz finished joint second from last, despite boasting an 80 per cent share of the market. The favourite was a Sainsbury's own brand that cost almost half the price of "the nation's favourite".
And while the sauce company also insist that Beanz Meanz Heinz, evidently consumers decided that, in fact, beans means Branston.
When Which? (surely now Heinz's arch-nemesis) tested a dozen types of baked beans, Heinz only came in fourth, being beaten by Branston and, perhaps even more embarrassingly, by Asda's and Morrison's budget offerings as well.
Perrier-Jouët would be hoping that few people found out about research carried out by the Universities of Oxford and London which found that bubbly experts preferred the taste of a Mumm Vintage 2004 (a steal at £40) over the rather pricier (£400, in fact) Perrier-Jouët Belle Epoque Blanc de Blancs.
However, if these companies grow too concerned, they should take comfort in the findings of one of the most famous ongoing blind taste tests in history.
Ever since the 1980s, Pepsi has asked the public to don a blindfold and choose between their drink and Coke. The ads might have always shown Pepsi being picked, but it was in real life, too. Apparently, Pepsi was sweeter.
Frustratingly for Pepsi, however, it remains the third biggest-selling soft drink in the US (behind Coke and Diet Coke), despite more people claiming to prefer the taste of its fizz. Brand loyalty has a lot to answer for.
Perhaps, however, it offers a certain comfort to the lager companies, given the latest findings. History shows that even if the beers are "interchangeable", pub-goers aren't likely to change their order any time soon and try something new.
Just ask poor old Pepsi.
Register for free to continue reading
Registration is a free and easy way to support our truly independent journalism
By registering, you will also enjoy limited access to Premium articles, exclusive newsletters, commenting, and virtual events with our leading journalists
Already have an account? sign in
Join our new commenting forum
Join thought-provoking conversations, follow other Independent readers and see their replies