Veganuary 2020: How to simply go vegan, according to Katy Beskow
Using spice blends and keeping away from meat alternatives are key instead of long lists of bewildering, unobtainable ingredients, finds Julia Platt Leonard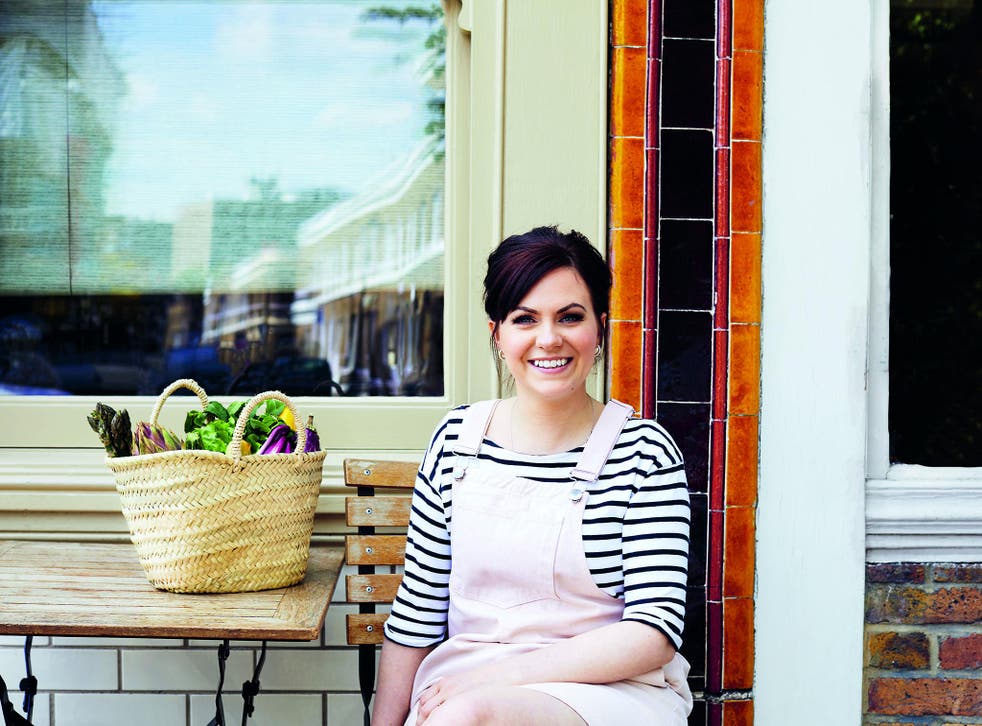 People choose a vegan lifestyle for lots of reasons, whether it's the environment, ethics or health. For Katy Beskow, the author of Five Ingredient Vegan, it all started with a fish called Rosie.
"I had a pet goldfish," she says. "I just made that connection really early on and I was like, 'I don't want to eat fish. I don't want to eat that.'"
Beskow went from vegetarian to vegan as a cash-strapped university student in London. "I was struggling a lot with finances when I first came down from Yorkshire," she explains.
Luckily, she discovered a vegetable market in south London. "I found that I didn't need to use any replacements or have eggs or cheese anymore – just basically cooking from scratch every day," she says.
That was 13 years ago, which makes Beskow a seasoned vegan.
The word vegan dates back to 1944 when a man named Donald Watson and five other "non-dairy vegetarians" coined the term (the first three letters of vegetarian plus the last two).
While people have been eating plant-based diets for thousands of years, the rise in popularity in Britain is rather recent. The number of people adopting this lifestyle quadrupled between 2014 and 2019, according to the Vegan Society. The charity also estimates that more than 40 per cent of all vegans made the switch in 2018.
Bestow says people's reaction when she went vegan was puzzled, at best. "I used to always have people say, 'You don't look like a vegan.'"
Luckily, Bestow's parents encouraged her. "When I came home, my parents were supportive and they were like, 'Right, what do you need?'" she says.
It turns out that Bestow didn't need much. Many of the recipes she found online were complicated or required speciality ingredients that she either couldn't find or afford. So she set out to create her own vegan cooking style – food that was easy to make and had bags of flavour. "I just had to recreate things that I liked eating, that my mum used to make at home, vegan style," she explains.
For her latest cookbook (she's written a series of 15-minute vegan books too), this means recipes like pease pudding inspired by her mum, who is from Newcastle originally. "It's a really good, cheap, but delicious recipe," she says. "And if you have a jar of that in your fridge, you've always got a sandwich filling, you've got something lovely to go on your food. And it reminds me of home – it tastes like home for me. It also reminds me of childhood, of packing up and having a picnic by the sea."
None of the recipes in Five Ingredient Vegan includes meat-alternatives. Bestow has nothing against them, but her food tends to start – and finish – with veg. "I don't buy a huge amount of alternatives," she says. "I'd rather eat lentils and whole foods than fake meat. But it has its place, don't get me wrong, but I think there are much cheaper – and more delicious – ways to eat."
While Beskow's previous books focused on speed, with recipes that could be whipped up in 15 minutes or less, this time she's set a limit of five ingredients, not counting salt, pepper and oil. It's pared-back cooking that is doable for even a novice cook.
Once you've got the hang of the recipes, she encourages you to add your own spin with extra herbs or spices. "I don't know about you, but it always puts me off, when I see a really massive list," she admits. "I think I haven't got time for that, I can't be bothered. So it was really important to me to strip things back and make sure I wasn't compromising on taste."
The key to it for her is a few versatile spice blends, such as Cajun seasoning, ras el hanout or rose harissa paste, which are available at the supermarket.
Keeping ingredients down to only five has helped her think about cooking in a new light. "I suppose you look at a recipe a bit differently and think, do I really need to add that?" It's also a process that helps to counter the misperception, she says, that vegan recipes are long and require masses of prep time.
There is one ingredient she's including for the first time in her cookbooks: tofu. "I've been a long-standing tofu hater and only recently started enjoying it because I've finally discovered how to cook it," she says. For her sticky marmalade tofu, she deep-fries the soybean curd then coats it in a chilli-marmalade glaze. "Anything deep-fried is good in my eyes," she laughs.
At Beskow's cookery classes, there are usually one or two vegetarians or vegans out of 13 students. The rest? Omnivores. "On the last class we even had a butcher who said, 'I just want to try something different,'" she says. The message in her books and in her classes is simple: "If you get good produce, you can make anything delicious." Rosie would be proud.
'Five Ingredient Vegan' by Katy Beskow. Published by Quadrille, £20. Out now
Join our new commenting forum
Join thought-provoking conversations, follow other Independent readers and see their replies