The Independent's journalism is supported by our readers. When you purchase through links on our site, we may earn commission.
Wines of the week: 7 whites to drink this September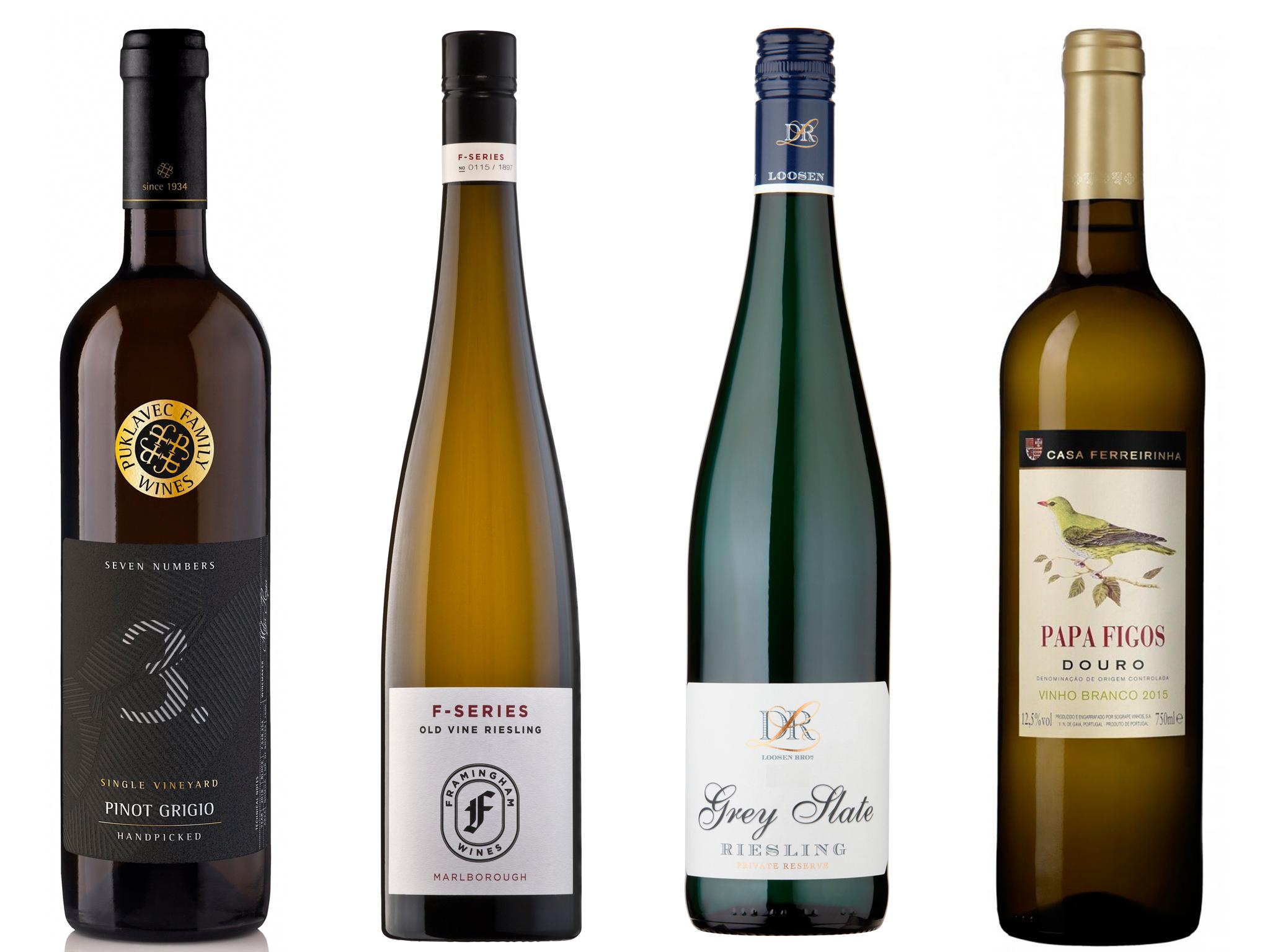 So, September. The forecast was certainly for warmish weather this month but will the season of mists and mellow fruitfulness arrive early or will we get an Indian summer?
Either way, the chances are that we might want something different in our wines in the coming weeks, moving on from the lighter whites and iced rosés we have been glugging for the last few months to more substantial tastes and textures for, at some inevitable point, cooler evenings. We need to look for wines that derive complexity from blends of grapes or some judicious use of oak.
But, our summer being what it has, we also need to keep in mind some wines that work for warmer days and nights... therefore, firstly, we go to France and perhaps a reminder of our recent holidays in the Languedoc in the south, where the variety and value for money of the local wines is exceptional. One of the previously unheralded grapes of the area is terret blanc, which has now been revived by respected producer Calmel & Joseph, whose Villa Blanche Terret Blanc (£8.49 Waitrose; waitrosecellar.com) is, they say, the first in a series of wines based around previously unheralded local grapes and it's a very worthwhile achievement, delivering bright acidity and refreshing citrus flavours and a lovely full, lemon flavoured mouthfeel. It's a great aperitif for any September day we might spend in our gardens, sipped with olives and white anchovies.
Another relatively unheralded grape is muscadelle, which is used sparingly in Bordeaux blends, particularly in Sauternes and other dessert wines, but is not related to the more common muscat grape. The Chateau Peyreblanque Blanc, Graves, 2016, (£15.95 department33.co.uk; £18.99 thesolentcellar.co.uk) is made from a vineyard planted with 80 per cent muscadelle and 20 per cent sauvignon gris, and given a little ageing in old oak; it is beguiling and subtle, combining richer fruit flavours from the muscadelle, floral aromatics on the nose, smoky notes from the gris and a backbone of minerality. One for oysters or lobster.
Back south to the Languedoc, one of the region's biggest and most celebrated producers is Jean-Claude Mas, whose good value wines can be found in many UK outlets under different labels. Now the company has produced an exceptional white for Spar, simply called Languedoc (£6.50 Spar; until September 5; normally £7.00). A complete steal at either price, it's made from grenache Blanc, vermentino and marsanne with a flick of viognier. This is decidedly not, however, a cheap white for parties, this is rich and full bodied, with tropical fruit flavours, a touch of spice and a long finish, excellent with robust fish dishes or goats cheese. And get your friends to guess the price.
Another wine that derives its quality from an artful blend of grapes is the Papa Figos Douro Branco 2016, (£10.95 slurp.co.uk) one of the few whites made in the Douro and using local grapes and others and named after the attractive golden oriole bird, which also appears on the label, a rare visitor to the region. Full of character, with peachy, stone fruit flavours and appealingly refreshing – ideal for a plate of grilled sardines.
We may have been knocking back the pinot grigio during the hot weather as a simple, easy drinking bottle, but a considerably more interesting version for autumn is the award winning Slovenian take on the grape, Seven Numbers 3 Pinot Grigio 2016 (£16.00 woodwinters.com). There is lots to commend here: some use of oak gives texture and vanilla to the green apple and stonefruit flavours; there's an appropriate hint of smokiness as well, to add to the party.
Aromatic and fragrant riesling is another grape ideally suited for warmer days in late summer or early autumn. The Grey Slate, Dr L, Private Reserve, 2017 (£9.99 Waitrose;waitrosecellar.com) from the renowned Mosel producer Dr Erni Loosen is approachably crisp, has flavours of peach, lemon and pineapple. Just the right side of dry, it definitely needs some simple seafood as accompaniment. But, like the Slovenian take on pinot grigio above, it is remarkable how a grape can be transformed, in other hands in another country, into something quite different.
At the other end of the riesling scale is Framingham F Series Old Vine Riesling 2016 (£21.49 nzhouseofwine.co.uk; £24.70 hedonism.co.uk) only made in certain years, this is a wine of considerable power and complexity from New Zealand's Marlborough region with notes of mandarin, citrus, spice and a finish that goes on forever. To be slowly savoured, with fine shellfish or perhaps some roasted pork belly.
Join our commenting forum
Join thought-provoking conversations, follow other Independent readers and see their replies