The Independent's journalism is supported by our readers. When you purchase through links on our site, we may earn commission.
Wines of the week: Six alternative aperitifs
From sherry and port to Aperol and champagne, pre- and post-dinner drinks are as sophisticated as ever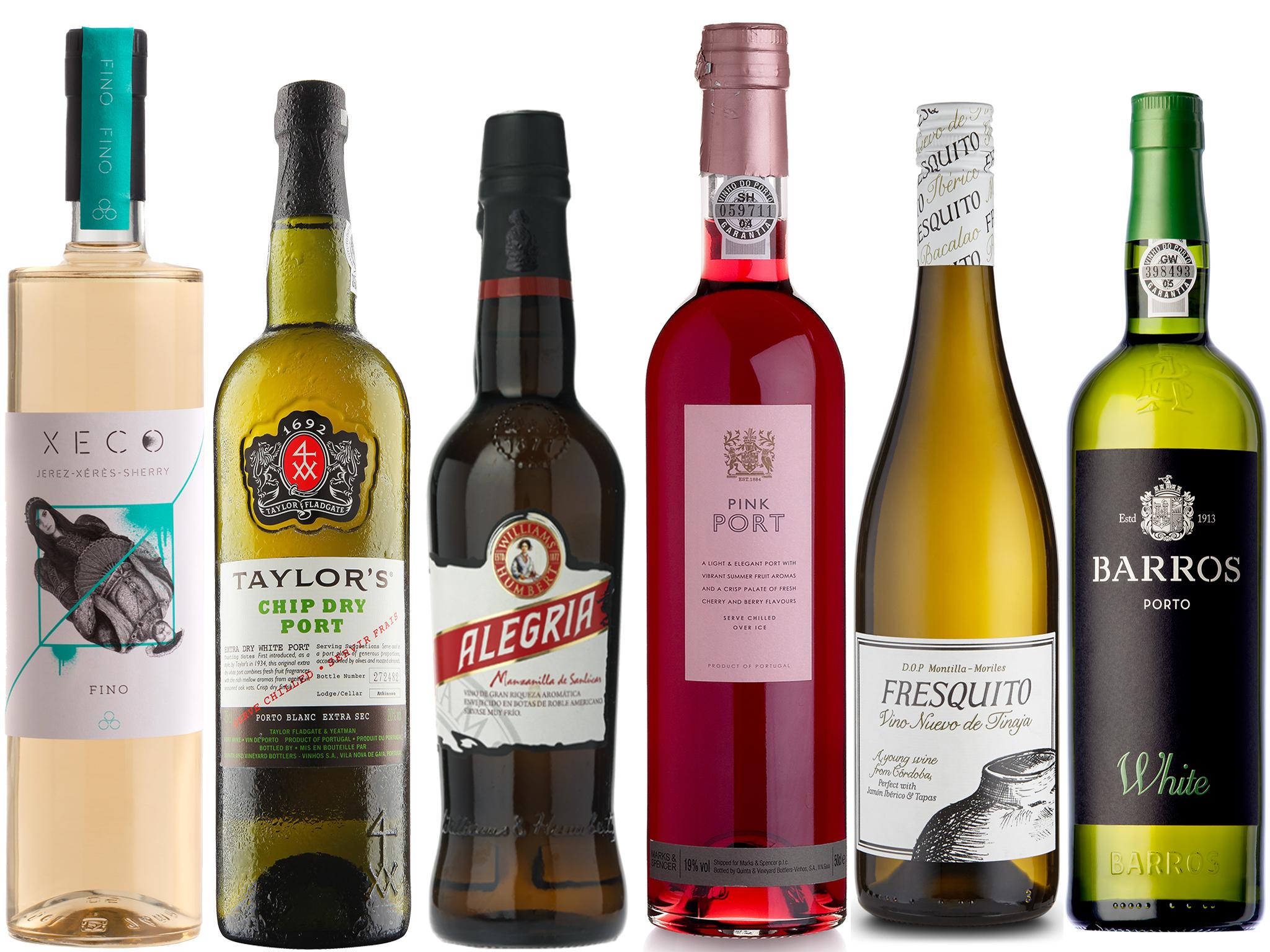 Whether you call it an aperitif, a sundowner or just a pre-dinner tipple, there is nothing quite as enjoyable as that first glass of something to ease the stress of the day and whet the appetite, whether it's for a home-cooked pasta or a sumptuous restaurant meal. Keith Waterhouse, the late lamented writer and columnist who was also a great imbiber, once said that some of the most depressing words in the English language were: "Shall we go straight through to eat…?"
Well, we all know about the virtues of a refreshing gin and tonic, various cocktails, the currently fashionable Aperol or, of course, champagne – as a confirmed socialist it was Waterhouse's preferred pre-dinner drink – but what about sherry, which has undergone a serious revival in recent years, without quite translating to the ubiquity of, say, prosecco?
Which brings me to Xeco, (£15.99, Masterofmalt.com) which, with its fashionably square-shouldered and labelled bottle and with, at 15ABV, less alcohol than most sherries, looks and feels more like a branded white wine aiming for a youthful and possibly less hipster audience than the "tapas'n'sherry bar" market, more the typical after-work pub chain crowd. However, it's rather good with all the prerequisite fino qualities of a slight tanginess and a long, refreshing and very dry finish, just all a bit toned down. It has to be drunk very cold, with almonds or smoked fish as the snack of choice. The addition of tonic or lemonade with ice would not do it any disservice.
If you are after a more authentic sherry taste, there are some terrific fino and manzanilla bargains out there in the supermarkets, such as the ridiculously well-priced half-bottle of Williams and Humbert Alegria Manzanilla Sherry NV 375ml (£5.39, Waitrose.com; £5.50 Oddbins.com), which is a perfect invitation to newbies try a dry sherry without splashing out on a whole bottle. Very dry, salty, tangy and palate-tingling. No need for tonic or lemonade here, it's just nuts. [Geddit…] Or green olives.
A dry, chilled light white wine, such as a pinot grigio or sauvignon blanc is of course an excellent aperitif, but if you want some of the qualities of sherry – but avoiding the "yeasty" notes which many find off-putting – try the brilliantly different Fresquito Pedro Ximenez (£7 Marksandspencer.com; normally £9). Matured in earthenware jars in Andalucia, using the Pedro Ximenez grape, which normally figures in rich, sweet, concentrated sherries, this is vibrant with notes of apples, oranges and serious almond flavours and just a touch of the "flor" or yeast to add complexity.
Moving from southern Spain to northern Portugal, where port has always been the classical after-dinner drink and no one would ever think of mingling it with tonic before a meal. Apart from the Portuguese of course, who know that white port, usually made from malvasia and related indigenous grapes is a completely different beast to that made from red grapes – it's tangy and refreshing, with ice, lemon or lime and tonic, and coupled with a plate of nuts and maybe some slivers of serrano ham is a gorgeous sundowner. Try the enormously satisfying, fresh and floral Barros White Port NV (£13.57, corkingwines.co.uk) or the slightly drier Taylors Chip Dry White Port (£14.99, virginwines.co.uk), both from distinguished and ancient port houses.
The port houses have also tried to crack the rose market with fruity, strawberry and raspberry-flavoured, slightly off-dry pink port, which is specifically made to be drunk very cold, with ice or as the basis for various cocktails. It's a fun drink, not designed to be taken as seriously as vintage port and is priced accordingly; it is very good for both an aperitif with tonic or on its own with lighter puddings and cakes. There are several brands available, but try the Marks and Spencer's version, Pink Port NV (Marksandspencer.com, £9.00 for 50cl), made for them by David Guimaraens, the legendary Taylor's winemaker who, under the Croft label, first created the style. And now, having worked up an appetite, it's time to eat…
Join our commenting forum
Join thought-provoking conversations, follow other Independent readers and see their replies