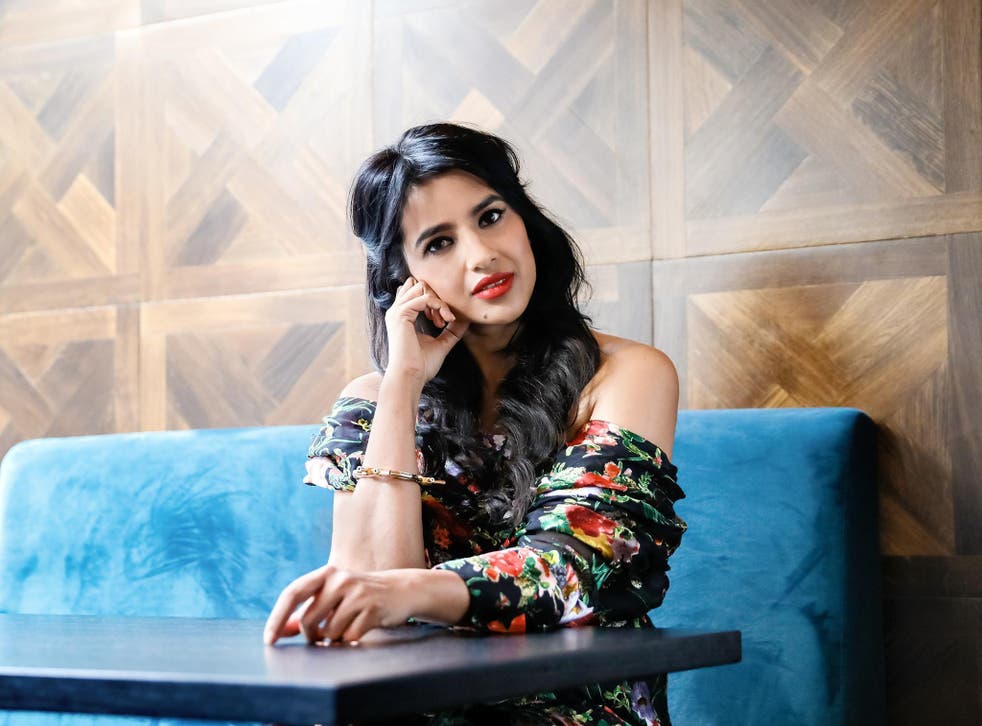 Five minutes with Ravinder Bhogal: the modern-day Fanny Cradock
After being given the label by Gordon Ramsay, the chef has gone from strength to strength with a hit book and her own restaurant in Marylebone – however, she says her new vegan menu may be her biggest challenge yet
You have mentioned before that your cooking is usually influenced by the women in your life – can you talk about a dish that has inspired you?
I think all my mother's food has inspired me. It was her ease with big flavours, her natural intuition and instinct in the kitchen that inspired the way I cook. When we moved to England (from Kenya), Friday nights became "English food nights" where she would produce a rotating repertoire of classic British dishes with a difference – the batter for her fish would be laced with ginger and carom seeds; her roast pork sticky, sweet and sharp with tamarind. She opened my eyes to a cooking without borders that inspired the way we cook at Jikoni and subsequently influenced my vegan menu served at The Perception at W London.
Your rich cultural heritage has had a massive influence on your food, what are some of the lessons you've learned from both your family and your travels?
I think I cook the food of immigrants. Our recipes are never complete but are open ended and subject to adaptation depending on our landscape, necessity and economics. It is a resourceful sort of cooking that has a longing to preserve and honour what we have left behind, while celebrating what we find in our new landscapes.
Your new vegan menu at The Perception at W London is in homage to your niece – how did that come about?
My niece, Avneet, adopted a vegan lifestyle some time ago. We are very close, more like sisters, and she even gave me away at my wedding. Cooking for her gave me the opportunity to cook in a different way without relying on the safety blankets of meat and dairy. The menu at The Perception at W London was borne out of this.
What makes your vegan menu at The Perception different from others?
I am not trying to replace meat with any substitutes, I am simply celebrating vegetables, fruits, grains, nuts and pulses. I was a vegetarian for many years, so it wasn't too difficult for me. Spices are the backbone of every dish – so every dish is packed with flavour. I think my main focus was always flavour, the fact that the dishes are vegan is incidental.
Food and drink news

Show all 35
How has it been being a female chef in the last year? With such massive feminist movements, have you seen shifts in the culinary world?
I think women in hospitality are speaking out and speaking up a lot more. I am particularly passionate about kitchens supporting working mothers. There is such a chef shortage that if kitchens don't adapt to motherhood then we lose a whole pool of talent, which is a real shame.
Your first restaurant, Jikoni, has received rave reviews – what do you think is unique about your approach to creating a menu and dining?
Firstly, our food is based on my heritage and travels – British, east African, Indian, Persian and wider Asia. I like to cook, but my dishes come from a sort of maternal desire to feed. I like to think I know what people like to eat.
When creating dishes I ask, do I like it, would my friends and family enjoy it? If the answer is yes, then it goes on the menu. I like to cook crowd pleasers, which was also key when creating the vegan menu for The Perception at W London.
Join our new commenting forum
Join thought-provoking conversations, follow other Independent readers and see their replies