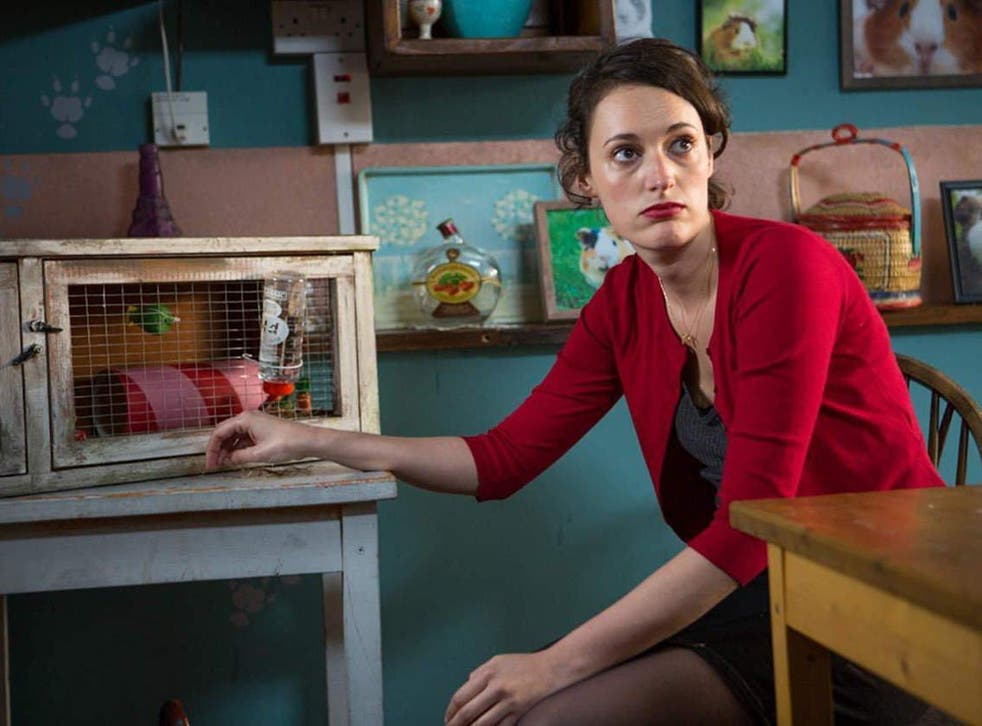 Fleabag's guinea pig cafe opens in Los Angeles
Cafe houses real-life guinea pigs
Fleabag was loved by fans for so many reasons, but the protagonist's guinea pig cafe was perhaps one of the BBC series' most beloved quirks.
Now, a pop-up version of the unique dining establishment that allows customers to eat and drink while surrounded by guinea pig art and real-life guinea pigs has opened in Los Angeles.
Hilary's Cafe was installed by Amazon Studios, who is managing the US release of Phoebe Waller-Bridge's darkly comic series.
On Thursday 8 August, the eatery officially opened for business, serving customers from 10am until 6pm.
The cafe is located at 7924 Melrose Avenue, a trendy area of the California city frequented by celebrities.
Fendi opens a cafe in London

Show all 7
Amazon Studios announced the launch of the cafe on Instagram, offering fans a sneak peak of its Fleabag-inspired interior.
Drinks are served in "Fleabag" cup holders, guinea pig paraphernalia lines the walls, and several guinea pig hutches are lined up side-by-side, all of which contain actual guinea pigs.
It's not clear whether the pop-up will appear in any other American cities to mark Fleabag's US release, but fans have been avidly commenting on Amazon Studios' Instagram page, urging them to open a guinea pig cafe in New York. Watch this space.
Register for free to continue reading
Registration is a free and easy way to support our truly independent journalism
By registering, you will also enjoy limited access to Premium articles, exclusive newsletters, commenting, and virtual events with our leading journalists
Already have an account? sign in
Register for free to continue reading
Registration is a free and easy way to support our truly independent journalism
By registering, you will also enjoy limited access to Premium articles, exclusive newsletters, commenting, and virtual events with our leading journalists
Already have an account? sign in
Join our new commenting forum
Join thought-provoking conversations, follow other Independent readers and see their replies