Fleabag priest sparks sales surge for M&S gin and tonics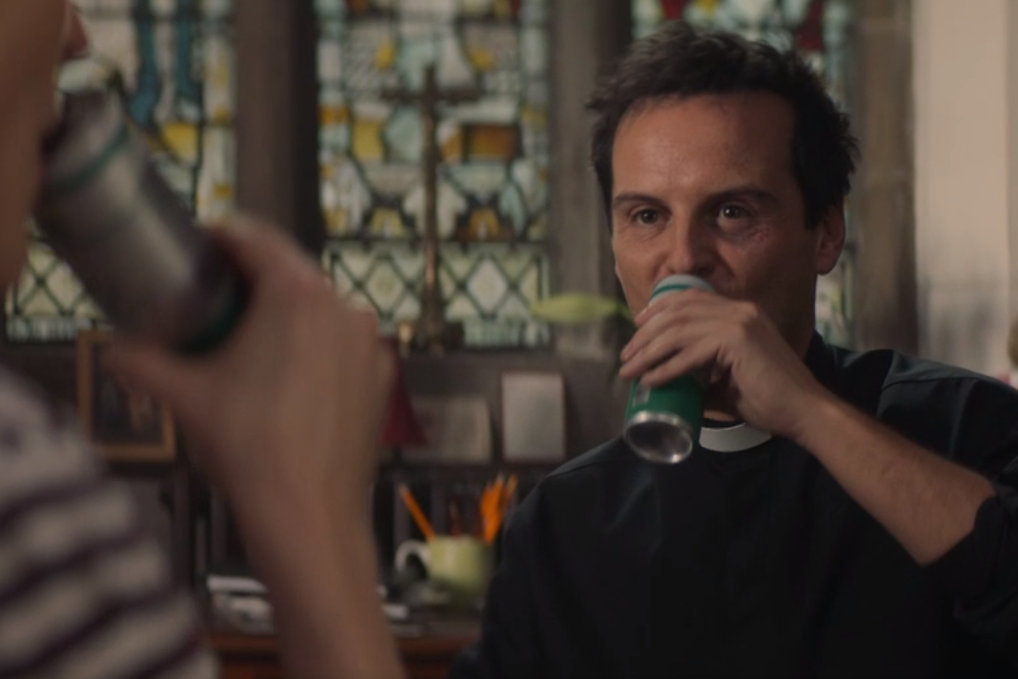 Season two of BBC's Fleabag is nearing an end, but fans are desperately trying to relive the magic from Phoebe Waller-Bridge's razor sharp comedy by investing in a very specific beverage loved by one of the series' best characters.
Marks & Spencer has reported a 24 per cent rise in sales of its own-brand canned gin and tonics since they were featured in episode two of the popular TV show on Monday 11 April.
But the reason for the spike runs deeper than merely seeing the drink appear in the show; these humble cans serve a very real narrative purpose.
After meeting Andrew Scott's priest character – dubbed "the hot priest" by both the series' protagonist and its fanbase – we soon learn that he has a penchant for gin and tonics.
But not just any gin and tonics, "cans of G&T from M&S," as he tells Fleabag in episode two, describing it as a "proper drink" when he offers her one from a secret stash he keeps in the church sacristy.
Cocktails of the Movies - In pictures
Show all 12
"I will if you will," Fleabag responds, and their burgeoning forbidden romance is born as the pair proceed to bond over cans of the supermarket's G&T cans throughout the series.
In response to the sales surge, an M&S spokesperson said: "This isn't any G&T in a can, it's an M&S G&T in a can... an absolute favourite with M&S customers, as well as the occasional vicar as seen recently on the hit show Fleabag."
Join our commenting forum
Join thought-provoking conversations, follow other Independent readers and see their replies