Flexitarianism: Is eating less meat really better for us and the environment?
There's no denying the global rise of vegetarian and veganism, especially in response to the climate-damaging effects of the meat industry. Even if you can't live without flesh, making more meat-free choices could benefit you and the planet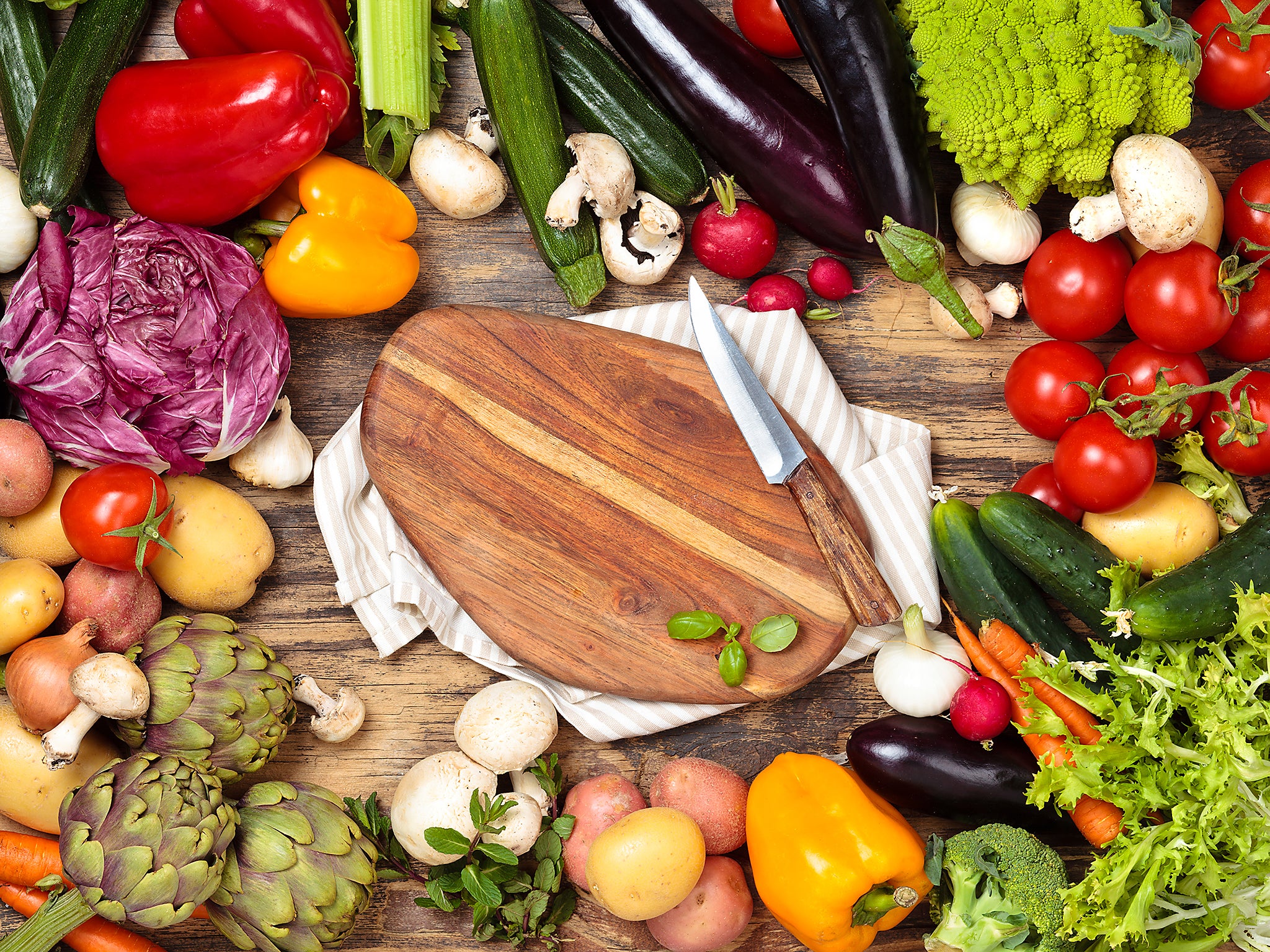 I am a meat reducer. I can't stand that term, but I am. You might have another word for what I'm calling myself – perhaps a slightly more undesirable one....but as ridiculous as it sounds, the proper term is flexitarianism.
It's something that's been growing in numbers rapidly, and now 35 per cent of people Britain say they are "semi-vegetarian", according to data from Mintel. The only parameters are that you only occasionally eat meat and fish. I eat more fish than I ever have done and probably only eat chicken, red meat or pork – at the most – twice a week, with Saturday morning usually starting off with a bacon sandwich. The meat I do eat is of a higher quality than when I first started cooking for myself, back when getting the cheapest meat was my top priority.
Now, I've gone off the idea of meat and just don't want to eat it, harking back to my younger days when meal times with meat were a nightmare (which I quickly grew out of and have since eaten everything).
But I won't give it up entirely. I believe it is part of a healthy balanced diet. Being a flexitarian is not about denying myself something, it is about being healthier and using vegetables to their full potential. Sometimes I look through cookbooks and don't even realise that there's no meat in the recipes. I just see wonderfully colourful dishes that look exciting and I imagine how they'd taste. But I don't see being a flexitarian as a fad diet – I'm a staunch disbeliever in such things – it's more that it is healthier and better for people and the environment.
Considering in the UK, the average person eats around 84.2kg of meat per year, that's about 5.5bn kilograms of meat consumed per year in the UK alone. That's an awful lot of meat, and its production affects our carbon footprint – from the transportation of animals to the vast quantities of methane gas released by livestock and huge amounts of water required as well as the amount of land used for the process.
Thinking logically about it, it's neither healthy nor sustainable. We should be more like Bangladesh, the nation that eats the least meat per capita in the world – which equates to people eating just four kilos of meat per year compared to the biggest meat consumer, the USA, where people eat 120.2 kilos of meat.
Back in the UK, there are initiatives to encourage people to eat less meat. Following in the footsteps of Meat Free Monday, Meat Free May was launched by Friends of the Earth as another way to raise awareness about excessive meat consumption, and another chance for potential vegetarians to "try before they buy". It's not a million miles away from the Christian observance of Lent – where certain luxuries including meat and animal products are given up for 40 days and nights between Ash Wednesday and Easter Sunday – a practice rarely carried out with meat in Britain anymore, but still strongly followed in Eastern Europe.
Gourmet vegetarian restaurant Vanilla Black - In pictures
Show all 23
But it doesn't stop there: between 15 and 21 May is National Vegetarian Week. These initiatives are supported by some of the world's best chefs, including Hugh Fearnly Whittingstall – author of the River Cottage Veg Everyday! cookbook – who insists vegetables should be at the heart of our food and Yotam Ottolenghi who champions plant-based diets with his cookbook Plenty More, which has 120 recipes for vegetarian dishes. Jamie Oliver is also a firm believer in eating less meat and the Meat Free Monday campaign, while Bruno Loubet, head chef of Grain Store in London's Kings Cross, thinks eating less meat is a matter of urgency as the quantity of eaten around the world is affecting climate change and draining our resources. And that's because it takes 16,000l of water to produce 1kg of beef.
For me, it's the idea of chicken I find the worst. Why is there so much of it on our shelves? It is not normal. When you think about how many chickens there must be crammed into sheds to fill each shelf of each supermarket across the country, there is nothing delicious about it. It's slimy and pumped full of water and could not look less appealing. And we eat far too much of it, as it accounts for half of the meat we eat in the UK. That's an estimated 2.2 million chickens eaten per day in Britain alone.
Chicken is also not as healthy as you might think. The nutritional value gained from 100g of chicken is 27g of protein and 233mg of potassium as well as vitamin B 6 and a little iron and magnesium. But it has 14g of fat (3.8g which is saturated) accounting for 21 per cent of your daily intake of fat.
Instead, chickpeas (which are used relentlessly in some of the world's healthiest diets – across Asia) provide (per 100g) 19g of protein, are high in iron, vitamin B6, magnesium and contain calcium and vitamin c, with 6g of fat of which only 0.6g is saturated.
Aside from the lack of nutritional value, chickens are still washed in antibiotics in Britain, a practice which was banned in America a decade ago. It can cause food poisoning including the potentially deadly forms of salmonella and E-coli, which put me in a life threatening condition at the age of three. Poultry meat is linked to the most cases of food poisoning a year, with almost a quarter of a million of Britons a year suffering from it. Birds can also be contaminated from their own faeces.
Chicken breasts are often a go-to cut for many people, because of the way they look. They aren't reminiscent of an animal part in the same way that a chicken thigh or wings might be or a leg of lamb. There are bones and a distinct shape, which serve as a stern reminder of where the flesh came from.
When you go food shopping, chicken breasts are more than likely going to outweigh any other cut of chicken. But favouring a certain cut of meat is not sustainable either. What happens to the rest of the bird that isn't used? And where does it go? Not to mention ethics and animal welfare: most of the chicken on packed supermarket shelves comes from battery farmed chickens. We should be eating less meat, of a higher quality, but our demand for the cheap stuff continues to grow.
I would never be a vegetarian (full time), I couldn't be. I do like meat, just irregularly, and it's more likely to be something gamey, that actually has a taste. Through my teens I had an obsession with bacon – which, despite now being under control, would always crack me.
And growing up in Cornwall, my friends from farming backgrounds and would never forgive me for abandoning meat all together. So for now, I'll carry on with my chickpeas, moving vegetables from my side plate to main plate – and looking forward to my next Saturday bacon sandwich.
Join our commenting forum
Join thought-provoking conversations, follow other Independent readers and see their replies