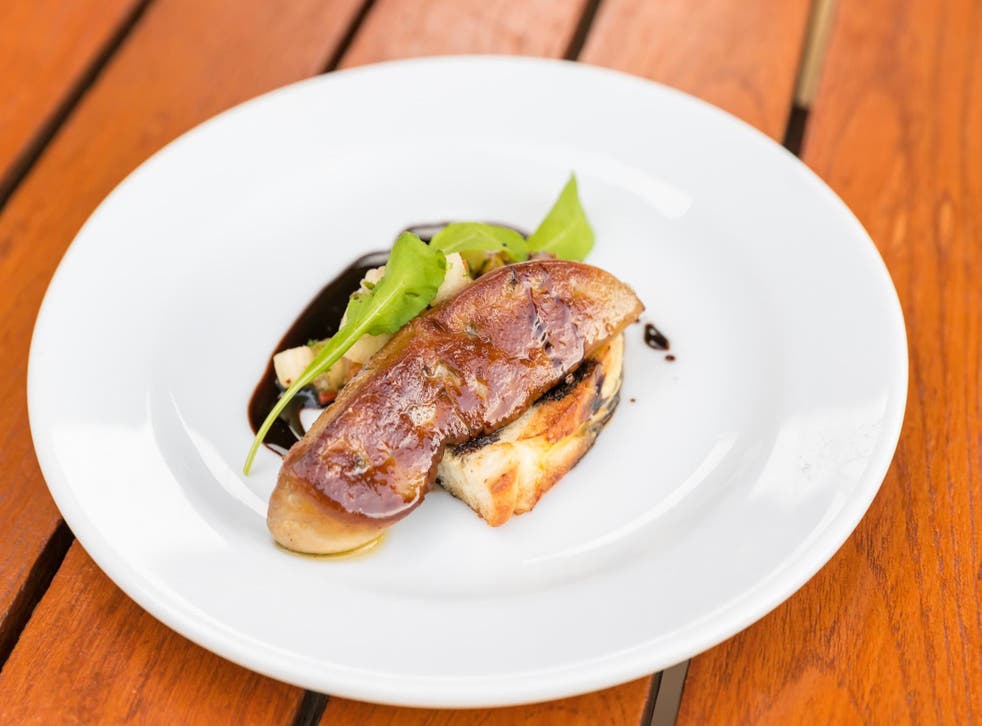 Foie gras ban proposed in New York City
The dish is made by force-feeding geese and ducks
Foie gras may no longer be a menu option in New York City restaurants if a new bill proposing a ban on the delicacy is passed.
The bill, proposed by New York City councilwoman Carlina Rivera, aims to make the sale of the fattened-duck liver illegal on the basis of animal cruelty.
According to Rivera, who spoke to the New York Post, if passed, violators of the law would be guilty of a misdemeanor – and face fines up to $1,000 and a year in jail for each offense.
Referring to the bill as "common sense," Rivera said: "[Foie gras] is not part of the diet of everyday New Yorkers.
"Less than one per cent of all New York City restaurants serve it. This is truly a luxury item."
Is it ever ok to eat foie gras?

Show all 4
The dish, which means "fatty liver," is also problematic – as it is created through a process of force-feeding to fatten the livers of ducks or geese.
The method, which sees the animals fed corn through a feeding tube, has been labelled "cruel" by Peta.
And other politicians agree with Rivera, including councilman Justin Brannan who told The Post he supports the proposed law because the process of creating foie gras is "gruesome and inhumane."
"This may have been acceptable in 2500 BC but I think we know better now," he said.
The proposed bill comes after the US Supreme Court upheld a similar law in California that sees the sale of foie gras prohibited.
In California, where a bill that made foie gras illegal was enacted in 2012, violators can be fined up to $1,000.
Support free-thinking journalism and attend Independent events
The controversial food is also banned at Selfridges, under the store's anti-cruelty policy.
The Independent has contacted Rivera for comment.
Join our new commenting forum
Join thought-provoking conversations, follow other Independent readers and see their replies