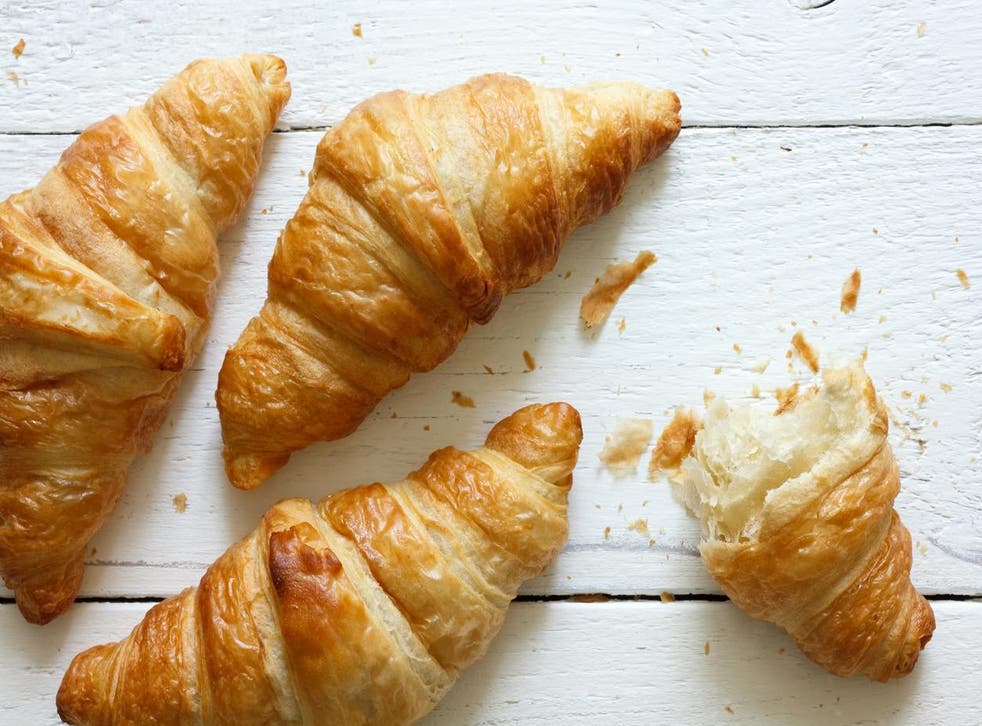 French croissant prices set to soar due to butter shortage
Pray for France
Rachel Hosie
Thursday 15 June 2017 11:24 Comments
In recent years, we've reached the general consensus that sugar, rather than fat, is the enemy.
Low-fat spreads are out and delicious butter is back on the table.
But there are problems across the Channel: France is facing a butter shortage.
Yes, prices have risen by 92 per cent in a year, thus threatening many delicious French staples including croissants, brioche and pains au chocolat.
Even if you've never made pastry yourself, anyone who's watched The Great British Bake Off will know that butter is a key ingredient in viennoiseries of all kinds, from pains aux raisins to chaussons aux pommes and the traditional Breton delicacy, the kouign amann.
A croissant is made up of 25 per cent butter.
Pastry prices are set to soar, which could make the morning trip to the boulangerie suddenly much more expensive.
"Last April, we were paying €2,500 a tonne," said Matthieu Labbé of the baking industry body FEB (Federation des Entrepreneurs de la Boulangerie). "Now it's €5,300. At best, consumers are going to have to pay more. At worst, we may no longer be able to get butter."
The FEB said this level of price for butter is completely unprecedented. They've described it as a "major crisis."
Labbé says they're trying to find more butter and are hoping to avoid having to stop production lines.
Fabien Castanier of the federation of French biscuit and cake-makers believes there's a "real risk of butter running out" and says the industry is under "unsustainable pressure."
The butter shortage has come about due to a lack of milk, which has been a problem since May 2016.
And the milk they have is mainly used for cheese and cream, not butter, Armelle Favre from the FEB explained.
They believe the solution is to order dairy producers to make more butter, with the aim of limiting price hikes.
"Prices won't double," Labbé said. "But there will have to be significant increases or some bakers could really be in difficulty."
Pray for croissants.

Register for free to continue reading
Registration is a free and easy way to support our truly independent journalism
By registering, you will also enjoy limited access to Premium articles, exclusive newsletters, commenting, and virtual events with our leading journalists
Already have an account? sign in
Join our new commenting forum
Join thought-provoking conversations, follow other Independent readers and see their replies