Gaucho: How does a classic Argentinian restaurant survive in the age of ethical eating?
The go-to steakhouse of the Noughties is reinventing itself with smaller, better quality cuts, offsetting its carbon and replanting trees in the Amazon. But, asks Ed Cumming, can carbon-free beef ever be achieved?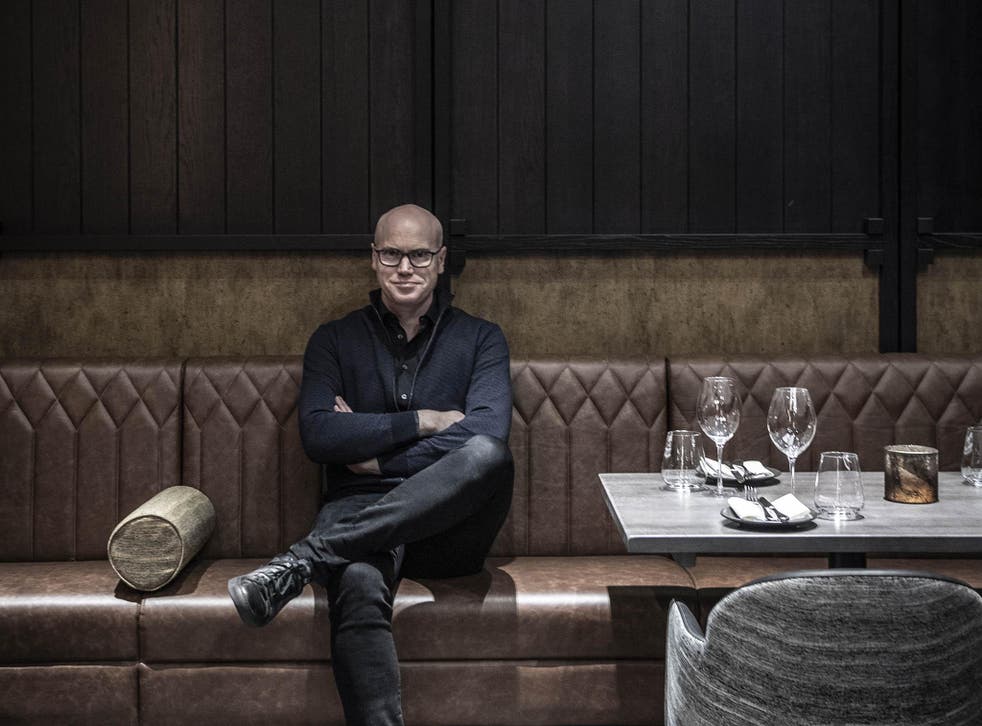 With its signature cowhide banquettes, gloomy lighting and air of accessible excess, the Argentinian steakhouse Gaucho was one of the most distinctive British restaurant brands of the Noughties.
It is hard to remember, but before Gaucho, if you wanted a steak your options were to go high, to an expensive grill or white-tablecloth French spot, or very low, to the Aberdeen Angus Steak House. Gaucho cantered into this gap in the market, dishing out chunks of fine pampas-raised cow and lashings of malbec to City Boys on expense accounts.
That was before the chastening events of 2008, and the arrival of new competition in the shape of Goodman, Hawksmoor, Cote and any number of other rivals.
Gaucho had always looked dated, but now it looked tired, too. By 2018, after several rounds of private equity and a disastrous 22-site diffusion line, Cau, Gaucho entered administration. The cowbell tolled.
Enter a new CEO, Martin Williams, a one-time actor and former Gaucho manager, who worked his way up to managing director before he left to set up M, his own meat-led restaurant group.
In Gaucho's hour of need, Williams saw an opportunity to bring his old employer back to life. Since taking over 18 months ago, he has set about modernising the brand. Twenty-five years after the first Gaucho Grill opened, there are signs the ship might be changing direction.
"It was obvious the quality of offering had gone down," Williams says, sitting in the recently refurbished Charlotte Street branch. It offers a vision of the Gaucho of the future. The chandeliers and cowhide have gone, replaced by softer fabrics, a stylish "beef bar" for tartare and other raws dishes, and a pair of Insta-friendly pampas grass angel wings on the wall.
Williams and his executive chefs overhauled the menu, putting in a lower-priced set lunch menu, brunch and Sunday lunch options, as well as more vegan and vegetarian offers and letting local managers tweak things according to their geography and demographic. "Our starting cut of beef was 300 or 400g," he says, "which was going back to the cave man ethos. It was appropriate 10 years ago but it no longer is.
At the heart of Williams's vision is the need for more sustainable beef. In 2020, few concepts look more environmentally anachronistic than a steak restaurant.
Gaucho is consulting with universities in the UK and the USA to work out the carbon cost of its beef, which is shipped over from Argentina. It will then help plant trees in the Amazon, working with a Peruvian charity, to help offset the carbon.
Finding food on the front line of climate change

Show all 17
Counterintuitively, he says, British beef can be more carbon-intensive than Argentinian, if it is reared more intensively or if its pastures cause deforestation. If Gaucho used intensively reared beef, he says, it would cost the firm £350,000 per year to offset the carbon, but the figure is likely to be smaller.
It's early days, and it's only one part of carbon-neutrality, which is only a small part of overall sustainability. Carbon-neutrality is a complex area. Beyond the beef itself, there are the environmental costs of shipping it from Argentina, and the carbon costs of the restaurant itself.
"Carbon-free beef is the first step of having carbon-neutral restaurants and addressing sustainability," he says. "It's very clear that processed meats aren't good for you. If you are going to reduce your meat intake, it's processed meats you should be taking out. There will always be a place for a steak restaurant. Whether you go once a week or once a month is up to you, but when you do it should be the highest quality, best husbandry products you can buy. If you can add carbon-free into that, Gaucho becomes the obvious choice." Williams has also announced a plan to have 10 per cent of the workforce from disadvantaged backgrounds.
He is adamant any cost will be built into the price of the food, rather than offered as an add-on. "It annoys me when I'm dining out and there's a pound added to the bill, because I've made my own choices about charities. I don't want to feel bad to ask to take the pound off."
Critics will point out that while these are fine words, they are only the first steps on a long journey, and Gaucho is still some distance from carbon-neutrality or sustainability. There are good cases against eating beef beyond its carbon footprint. Perhaps the real grounds for optimism are that these are ultimately commercial decisions, designed to help Gaucho adjust to the new dining market, where customers are more conscientious. Sustainability was not a watchword of Gaucho's mid-Noughties heyday.
"The industry is facing a number of headwinds," Williams says. "Increased rents and rates, a culture of delivery which has become a genuine alternative to living out.
"Restaurants have to have a point of difference. Those, like Pizza Express, that haven't evolved in brand or offering, will continue to struggle, because they're becoming less relevant to the consumer.
"There's no shortage of people dining out but they are doing it less and becoming more discerning. We need to make it clear we're the obvious choice when they do. It's about quality, not quantity. The days of the cowhide and chandeliers are well and truly gone."
Join our new commenting forum
Join thought-provoking conversations, follow other Independent readers and see their replies