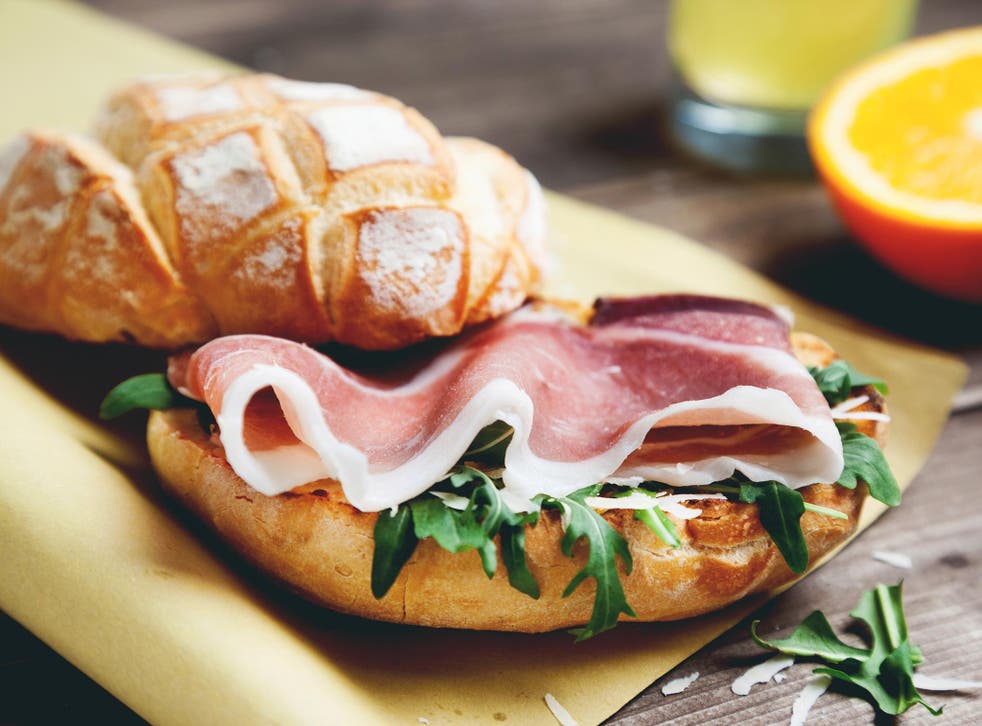 The sandwich by George HW Bush's former chef which costs $26
The sandwich is served at an up-market restaurant just two blocks from the White House 
The French lunchtime staple jambon beurre - or a ham sandwich with butter - is a cheap, quick snack for Francophiles across the world. But at a new restaurant headed by a former President's chef and located two blocks from the White House, the simple meal sets diners back $26.
Mirabelle in downtown Washington DC has only been open for a handful of days, but has already made headlines with its costly jambon beurre and its high-profile staff who serve a mix of American and French cuisine.
Frank Ruta, the former chef for US President George Bush Senior, is the brains behind the carefully constructed meal. The pork is reared at an acclaimed vineyard in Barboursville, Virginia, which keeps a small group of Berkshire pigs which are allowed to forage in the wild. The meat costs the restaurant between $5 to $6 per 350lbs.
Once the hog is in DC, the gradual process of creating the sandwich begins. First, the ham is cured in wet brine for several weeks. Then, half a slab of leg and shoulder meat is cooked or smoked, with each sandwich containing a two-ounce-slice of each flavour.
Creative vegan dishes from YouTubers - In pictures

Show all 15
It takes between five to six minutes to prepare the sandwich before it is served. Freshly-baked, organic Canadian buckwheat bread is slathered with butter made using high-fat cream from Delaware that is prepared with salt, cornichons, salt, mustard, and honey. The meat is the placed in the bread and topped with mixed vegetables greens, pickled carrots, and shredded potatoes, according to The Washington Post.
As well as the now-famous jambon beurre, a caramelised onion and melted Gruyere sandwich inspired by French onion soup is also on the menu, as well as a Wagyu beef on whole-wheat bread and a tuna baguette.
To cater to its upmarket clientele, Mirabelle's interiors were designed by Norris Design Studio in the style of mid-twentieth century glamour, including the tables, brass fittings, marble-top counters and handmade wood trolleys.
Still, the jambon beurre isn't quite the world's most expensive sandwich. That accolade goes to the Quintessential Grilled Cheese served at New York's Serendipity 3 restaurant which costs $214.
The sandwich is made using bread containing Dom Perignon champagne, 24 karat edible gold flakes, white truffle butter and Caciocavallo Podolico - a very rare type of cheese.
Join our new commenting forum
Join thought-provoking conversations, follow other Independent readers and see their replies