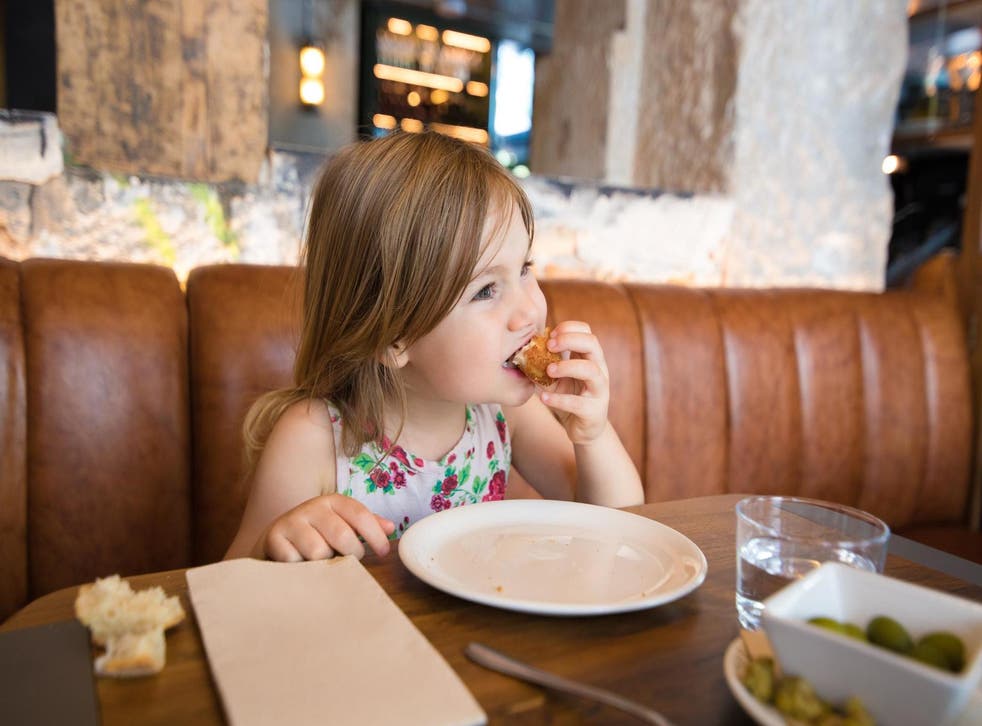 Restaurant bans children after 5pm so adults can eat in peace
Owner wants eatery to be 'oasis of calm'
A restaurant in Germany has imposed a ban on children under the age of 14 after 5pm.
Oma's Küche, which translates to Grandma's Kitchen, said the measure was implemented in an effort to stop diners from being disturbed by poorly-behaved children in the evenings.
Owner Rudolf Markl said he felt compelled to instigate the ban after witnessing children causing disruption at the restaurant while their parents struggled to keep them under control.
On one occasion, he said, children caused physical damage to the decor, leaving an antique photo stand broken.
Spilled drinks and torn tablecloths are also common occurrences with child diners, he claimed.
"We have been thinking about this for a very long time," he told the DPA news agency.
"We have somehow reached that point where you say: This just can't go on like this,"
He said the ban had less to do with children misbehaving and more to do with the parents who "acknowledge it with a smile, keep on eating, and don't care at all."
Mr Markl said he hoped his decision would enable his restaurant, which is in Binz on the island of Rügen, to become an "oasis of peace", adding that it had already been well-received by some of his regular visitors.
However, the ban has sparked criticism online and across German media, with some labelling the move as "heartless".
Register for free to continue reading
Registration is a free and easy way to support our truly independent journalism
By registering, you will also enjoy limited access to Premium articles, exclusive newsletters, commenting, and virtual events with our leading journalists
Already have an account? sign in
Register for free to continue reading
Registration is a free and easy way to support our truly independent journalism
By registering, you will also enjoy limited access to Premium articles, exclusive newsletters, commenting, and virtual events with our leading journalists
Already have an account? sign in
Join our new commenting forum
Join thought-provoking conversations, follow other Independent readers and see their replies