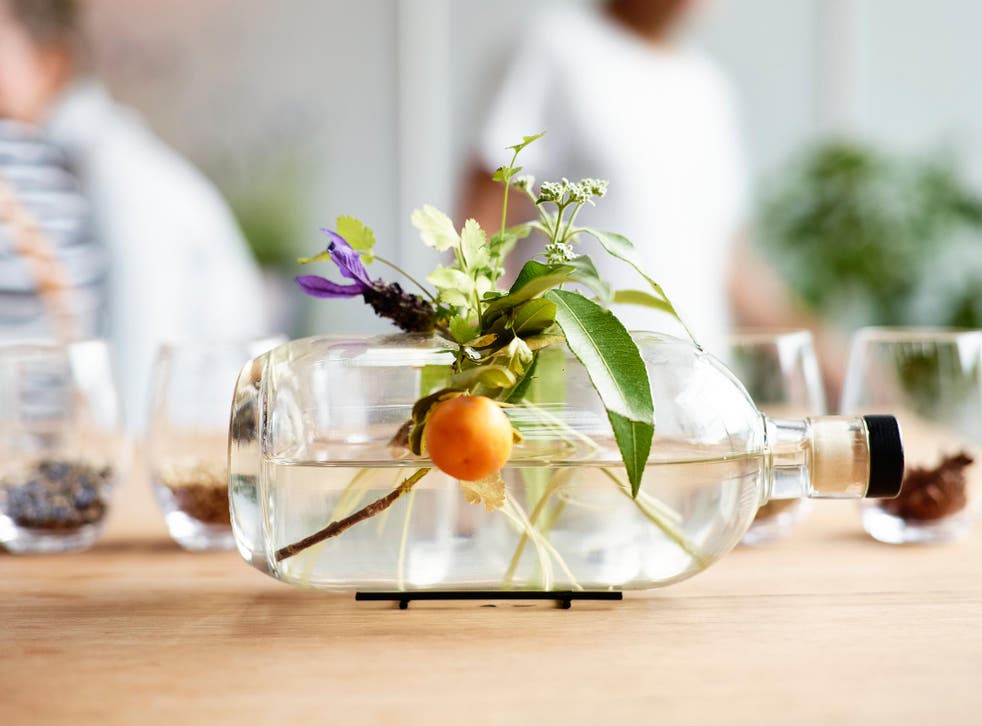 Award-winning Australian gin producers give London distillers a run for their money
Four Pillars Gin is leading the charge in Australia's up-and-coming crafts spirits scene 
In just three years, Four Pillars Gin has won prestigious awards for each of its four mainstay spirits. So it might surprise you that the distillers behind the drink are not based in London, the city synonymous with gin, but in Australia's wine country. They are among distillers at the vanguard of the emerging Australian craft spirits scene.
And what might make traditional gin buffs balk further is that they learned their techniques by travelling from the US hipster enclaves of Portland, Oregon to San Francisco.
"From the onset we knew we wanted to make a more contemporary style. We love London dry gin but we felt the world didn't need another one made by three bald Australians," says Cameron Mackenzie, a distiller and co-founder of the firm.
Four Pillars Gin - In pictures

Show all 16
Yet, while the founders of Four Pillars are trying to combat the laughable idea that Australians only drink wine and beer, Mackenzie says the outsiders' perspective is "understandable." After all, the distillery is based in Healseville, in the Yarra Valley.
"Australia produces some cracking wines, and for a long time we were seen as a beer-swilling nation. That's one of the hardest battles for us – getting people to realise that incredible spirits are being made right here in Australia," he tells The Independent.
"And these are producers that have been awarded medals at some of the most prestigious spirit competitions around the world. Our Australian spirits are up there with the best of them in terms of quality and taste, and now we're taking them to the world."
"There is West Winds over in Western Australia, McHenry's down in Tasmania and Starward Whiskey in the heart of Melbourne, just to name a few" says Mackenzie.
It's an added bonus, then that the support offered by the wine community is "incredible," he says.
Four Pillars gins borrow influences from across the world, including spices from Asian, Mediterranean citrus fruits, and native Australian botanicals, including the abundant lemon myrtle and Tasmanian pepperbery leaf which the makers say add a lemon panacotta and warmth to the drinks.
"We also use fresh organic oranges in the botanical basket rather than dried peel. It's quite unusual to use fresh citrus in a distillation but we are very fortunate to have fresh citrus all year round so we just cut them in half and vapour infuse them for around six hours.
"It's bloody delicious and a very different character to orange peel," he says.
Mackenzie founded Four Pillars with Stuart Gregor, his friend of twenty odd years who he met in the wine industry, and marketer Matt Jones. Working to build the business since 2011, they released their first gin – Four Pillars Rare Dry – in 2013. It took around 18 months to perfect the recipe.
"Some of this was our 'Breaking Bad' phase where we tested botanicals in a small lab still.
"We were always big gin drinkers", he says. This background in wine helped them to create Four Pillars spirits. Unlike vodka, where the optimum drink is tasteless, a delicious gin, like a wine, has well-balanced and interesting flavours.
Since then, the Rare Dry Gin has been awarded medals at a number of prestigious international competitions including Double Gold at the San Francisco World Spirits Competition in 2016 and 2014, Gold at the Global Gin Masters 2016, and Gold at the Hong Kong International Wine & Spirits Competition 2014. Our Navy Strength Gin was awarded Trophy for Best Gin at the Hong Kong International Wine and Spirit Competition 2016, and has been twice been awarded Master status at the Global Gin Masters (in 2015 and 2016).
When the team started out, the Australian spirits industry was still emerging, he says. Now, some 45 Australian gins making up the nation's healthy craft distilling scene.
"Most gins or whiskeys were sold close to their distillery or from farm gate. We launched in late 2013 and found there was incredible interest in not only premium gin but Australian distilling. Since our launch the number of distilleries in Australia has grown enormously."
Mackenzie pins their success to the artisan food and drink scene taking over the globe, where customers – both those who drink socially and bartenders - are more interested in the provenance of what they consume, but also the story of the brand.
"It's not just gin – there are some truly world-class whiskeys, rums and vodkas being produced in Australia too. It's an amazing industry and it's a really exciting time to be a part of it."
Tying in with the experimental nature of the craft beer and spirits scene, the team also invites bartenders to visit its small distillery to create new drink. The Bartender Series include the Spiced Negroni Gin in collaboration with 2010 Australian Bartender of the Year Jason Williams; the Modern Australian Gin made with the leading restaurant company Rockpool Group.
And the team are happy to continue being ambassadors for the burgeoning Australian spirit scene.
"Almost everywhere we travel we meet bartenders and drinkers who have never tasted an Australian spirit! We are known for wine and beer and coffee and produce….but the time is now right for Australian craft spirits and Australian gin has quite a compelling story. We are pretty excited to keep telling that story."
Join our new commenting forum
Join thought-provoking conversations, follow other Independent readers and see their replies