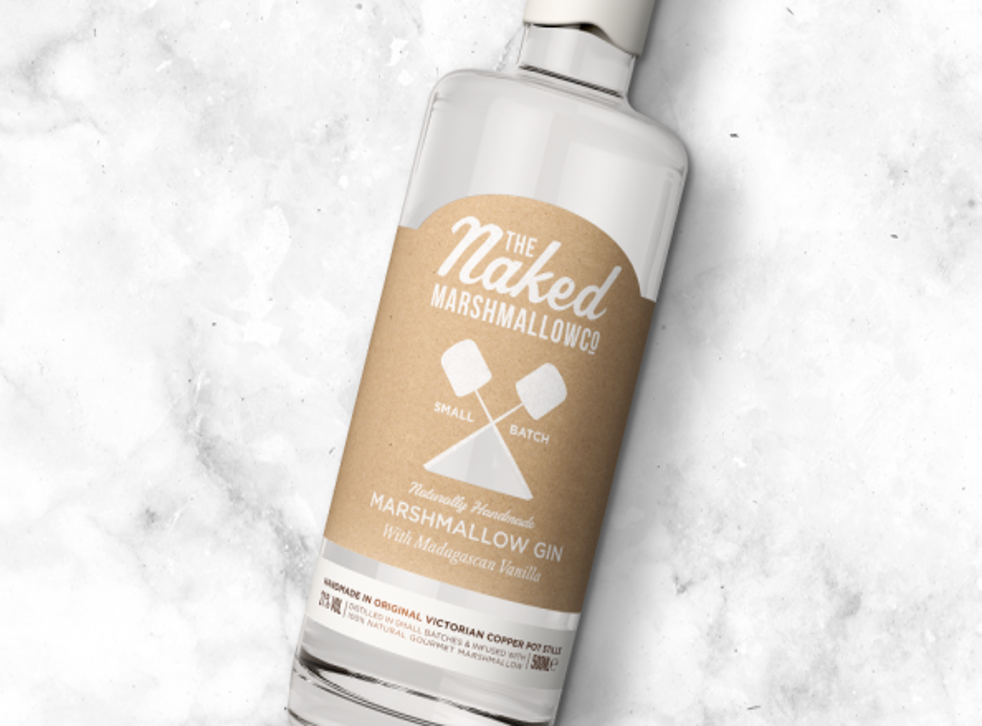 You can now buy marshmallow-infused gin
Thought you'd successfully tasted every flavoured gin out there? Well listen up, because the sweet-toothed creators at Naked Marshmallow Co have given everyone's favourite juniper-based booze a Willy Wonka-esque makeover.
From the same people that brought you alcohol-infused marshmallows – think raspberry and prosecco, elderflower and gin, and espresso martini – marshmallow gin is officially a thing.
Following consumer demand for sweet interpretations of popular liquors, the Naked Marshmallow Co have used the flavours of its homemade marshmallows to develop a small batch Vanilla Bean Marshmallow Gin that's infused with the taste of vanilla bean.
It's also handmade in England by master distillers and produced in traditional copper pot stills.
"We have had a great time with reinventing marshmallows and one request we always have is for alcohol flavours," Naked Marshmallow co-founder Joseph Colson told FoodBev.
"We thought it was a great opportunity to reinvent another product. With the growing interest in artisanal food and drink it was a fantastic opportunity to merge the two."
So, how should you enjoy this tasty tipple?
According to its creators, the premium gin is best served over ice or straight from the freezer and even suggest adding a box of marshmallows for the ultimate moment of indulgence.
If gin's not your thing, never fear, because the brand are also launching Salted Caramel Marshmallow Vodka.
Buy yours here for £32.
Join our new commenting forum
Join thought-provoking conversations, follow other Independent readers and see their replies