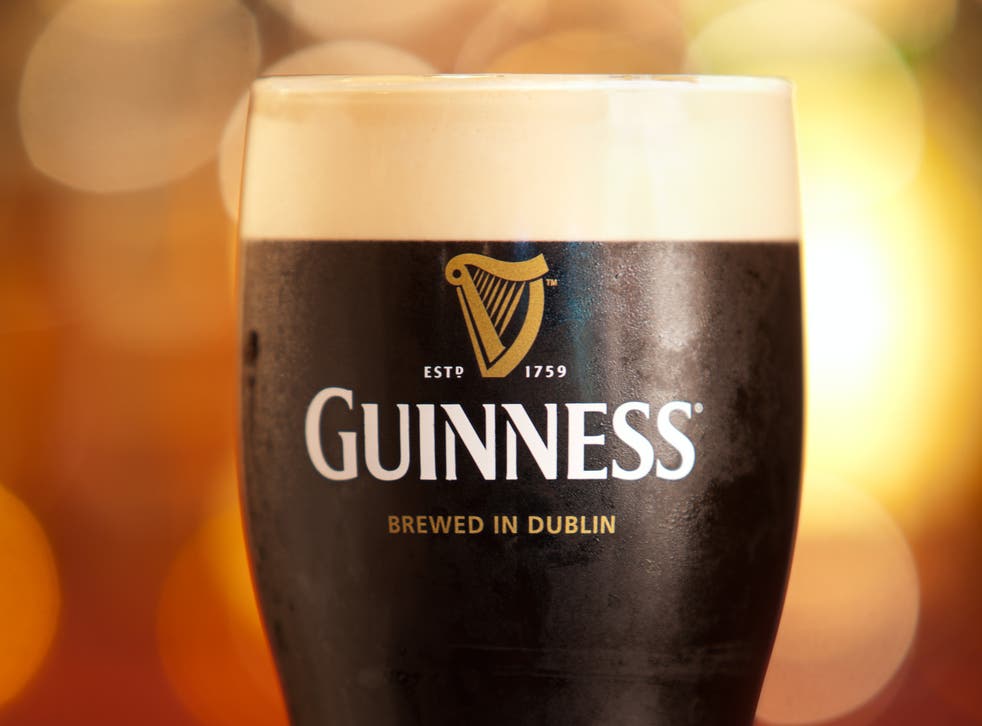 Guinness using leftover beer from closed pubs to fertilise Christmas trees during lockdown
'It's been a tough time in the brewery,' director of operations at Guinness in Dublin states
Guinness has been using hundreds of thousands of unused kegs of leftover beer to fertilise Christmas trees during lockdown.
When lockdown began in Ireland, the Guinness brewery at St James's Gate in Dublin reduced its operations to a minimal level to maintain its yeast stocks, the first time it has done so since the 1916 Easter Rising rebellion.
The firm retrieved millions of litres of stout beer and ale from pubs and bars that had closed their doors, repurposing leftover beer to fertilise Christmas trees as part of an environmentally friendly forestry project.
Aidan Crowe, director of operations at the brewery, explained that during the early stages of lockdown, Guinness decided to support its on-trade customers by collecting kegs that would have otherwise gone to waste.
"It's been a tough time in the brewery but it's been a much tougher time if you're trying to run on-trade outlets in this part of the world," Mr Crowe told PA.
"That's why it was very, very important right from the start of the lockdown to support the on-trade as much as we could. That's why we took the decision to bring back all of the beer from the on-trade."
Mr Crowe explained that after collecting the kegs of undrunk beer, "we decant it and we disperse the product through a number of environmentally sustainable routes".
"The vast majority of the beer goes to willow and Christmas tree plantations, it's used as nutrients in those farms," he said.
The director of operations stated that some of the beer has been "diverted through to anaerobic digesters, where it produces a bio-gas", which he explained could be a "suitable fuel source" for the brewery in the future.
"And then we've also diverted some of the product for composting," he added.
Mr Crowe emphasised that making sure Guinness manages its beer in an environmentally sustainable way is "critically important" to the business and Ireland.
When asked how much beer was returned from pubs and bars that had to close their doors, Mr Crowe said he would "probably cry" if he began calculating the full sum.
"But it's hundreds of thousands of kegs and we've still got some products to decant and we've still got some markets that haven't finished returning their beer to us. So a lot of beer and a lot of kegs," he said.
Diageo, the firm that owns Guinness, recently announced a $100m (£80m) fund called "Raising the Bar" to help pubs pay for new hygiene and safety measures amid the coronavirus pandemic.
€14m (£12.67m) of the fund has been sent to cover pubs in Ireland.
The Irish government states that the indoor spaces of pubs and bars can reopen from 3 July on a "table service basis".
Looking to the new future, Mr Crowe said that Guinness has to "be prepared for different eventualities" as lockdown eases.
"If it's slower than we expect, we've got to be ready for that. If it's significantly busier than we expect, we've got to be ready for that too. And we are ready, we will be ready," Mr Crowe said.
"It's a much nicer set of challenges to be trying to manage than the challenges that we had back in March when everything was being ramped down."
Join our new commenting forum
Join thought-provoking conversations, follow other Independent readers and see their replies