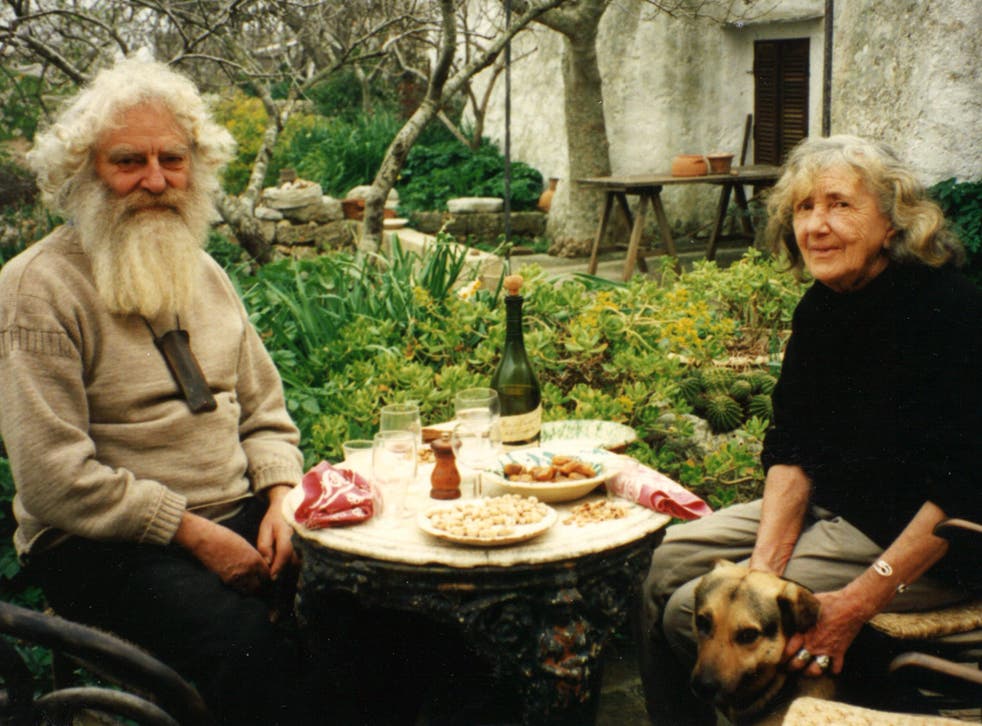 'Honey from a Weed': A cookbook as relevant today as when it was published 30 years ago
From Tuscany, Catalonia to the Cyclades in Greece and Apulia in Italy, Patience Gray put the places she loved to live in on her plate
Marble determined where Patience Gray and the Belgian man she called "the Sculptor" – Norman Mommens – lived and worked. The food she found in those places formed the basis for Honey from a Weed, her autobiographical cookbook that is as relevant today as it was when first published more than 30 years ago.
Honey from a Weed wasn't Gray's first book; she co-wrote the 1950s classic Plats du Jour with Primrose Boyd but it is its name that is synonymous with Gray. The book charts the foods she cooked and ate while living in Tuscany, Catalonia, the Cyclades in Green and Apulia in Italy – remote and often barren locations where "eating with the seasons" wasn't a trendy way of cooking but born of necessity.
It was in these places that she learned a lesson taught to her by her friend Irving Davis – that the very best cooking (and therefore eating) "is the result of a balance struck between frugality and liberality". While she celebrates the joy of feasting, it is the frugality of the lean times which seems to inspire her most.
You can read Honey from a Weed from cover to cover, although it's not written chronologically; or dip in and out as chapter ("Furred and feathered holocausts") or subject ("Chopping and pounding") catches your eye or appetite. This is by no means a "traditional" recipe book of starters, mains and puddings. Yes, there are recipes but it's also a distillation of Gray's vast food knowledge, especially on foraged foods like edible weeds and mushrooms and how to prepare them using only the most rudimentary cooking facilities.
On Naxos, for example, water had to be transported in jars from the village fountain which required a cliff walk from one bay to the next. Cooking was done over open fires, so she tells you that sweet chestnut wood makes a smoky fire, while dry vine-cuttings are ideal for "small grills" and lentisk (a resinous evergreen shrub or small tree found in Greece) "burn with the violence of a blowtorch" and give off "a smell of incense".
What is refreshing about Gray and Honey from a Weed is that there is nothing romantic about all of this. Yes, the food she made was delicious but there was an overriding functionality to it. While Gray was a writer, she was also a jewellery-maker. So in the summer, early morning was dedicated to work while it was still cool. "I was able to light a fire, start the pot with its contents cooking, plunge into the sea at midday and by the time I had swum across the bay and back, the lunch was ready and the fire a heap of ashes." It's the sheer practicality married with the simplicity – and beauty – of her life that strikes readers.
While the book is an intimate portrait of the places where Gray lived, it's tantalisingly short on biographical details of her life (Norman Mommens, the love of her life is never named but simply referred to as the Sculptor). A new biography by Adam Federman entitled Fasting and Feasting: The Life of Visionary Food Writer Patience Gray, fills in the gaps and paints a picture of a woman who was passionate, driven, at times difficult, intelligent, and single minded.
Born Patience Jean Stanham in 1917, she took the surname Gray, although she was never married to Thomas Gray, the father of her two children. Federman charts her life during and after the Second World War as a single mother and how early interests – such as foraging for mushrooms and edible wild foods – were formed.
It was meeting Mommens in the late 1950s that changed Gray's life. They fell in love and embarked on a peripatetic life in search of marble and somewhere to build lives based on an intense desire for self-sufficiency with space and time for their art. They found that in Puglia, in southern Italy – a place she called fin du monde. Gray was 52 when she and Mommens moved to their home called Spigolizzi, where they were to live for the rest of their lives. (She died five in 2005, five years after him.)
Throughout all their travels – in Italy, Spain and Greece, Patience collected recipes and knowledge about edible plants and weeds that later found its way into Honey from a Weed. Federman documents the long process not only of writing the book which was originally entitled Fasting and Feasting, but also the trouble Gray had finding a publisher. It wasn't until she met Alan Davidson, the then publisher of Prospect Books, that Honey from a Weed found a home.
It was incredibly well-received by critics and readers as soon as it was published. That holds true today. It is timeless and Federman's biography of Patience Gray is a welcome insight into one of the most important and influential food writers of all time.
'Honey from a Weed: Fasting and Feasting in Tuscany, Catalonia, The Cyclades and Apulia' by Patience Gray is published by Prospect Books
'Fasting and Feasting: The Life of Visionary Food Writer Patience Gray' by Adam Federman is published by Chelsea Green
Join our new commenting forum
Join thought-provoking conversations, follow other Independent readers and see their replies