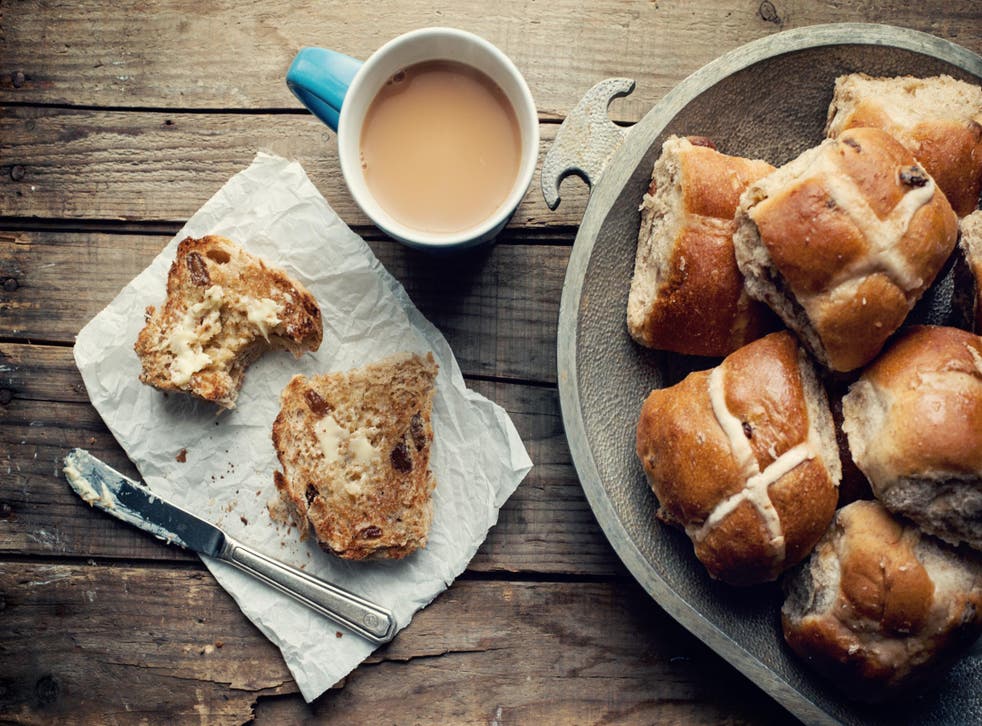 Hot cross bun prices set to soar due to raisin shortage
Not so one a penny, two a penny after all
Rachel Hosie
Sunday 25 February 2018 12:54 Comments
Whether you like yours toasted and slathered in butter or simply as it is, hot cross buns are undeniably one of the best Easter foods.
So it's worrying news that this year, hot cross buns may no longer be one a penny, two a penny, as the song dictates.
In fact, hot cross bun prices are set to soar due to a raisin shortage in California.
Bakeries are facing higher costs for the dried fruits due to the crop shortages – US raisin prices have risen by 50 per cent since September.
Farmers have been producing fewer and fewer sultanas, currants and raisins and focusing on other crops due to low profits over the past few years.
But the situation has reportedly been exacerbated by a heatwave.
It's estimated that 275,000 tons of raisins will be produced in 2017-18 in California, which is a reduction of 8 per cent compared to the previous year and 15 per cent below the five-year average.
The shortage in the US has forced British bakers to look elsewhere for dried fruits, turning to Turkey and Greece.
However the increased demand has resulted in Turkish sultana prices soaring by 30 per cent.
Some UK bakers are looking to Australia to fill the gap, but earlier this month it was reported that harvesting of the 2017 sultana crop was running two or three weeks behind the previous season.
This is mainly a result of unfavourable weather conditions and is expected to lead to a 20 to 25 per cent smaller harvest than the previous year.
There's only one thing for it – eat as many hot cross buns while you still can, and then turn to chocolate chip versions.
Register for free to continue reading
Registration is a free and easy way to support our truly independent journalism
By registering, you will also enjoy limited access to Premium articles, exclusive newsletters, commenting, and virtual events with our leading journalists
Already have an account? sign in
Join our new commenting forum
Join thought-provoking conversations, follow other Independent readers and see their replies