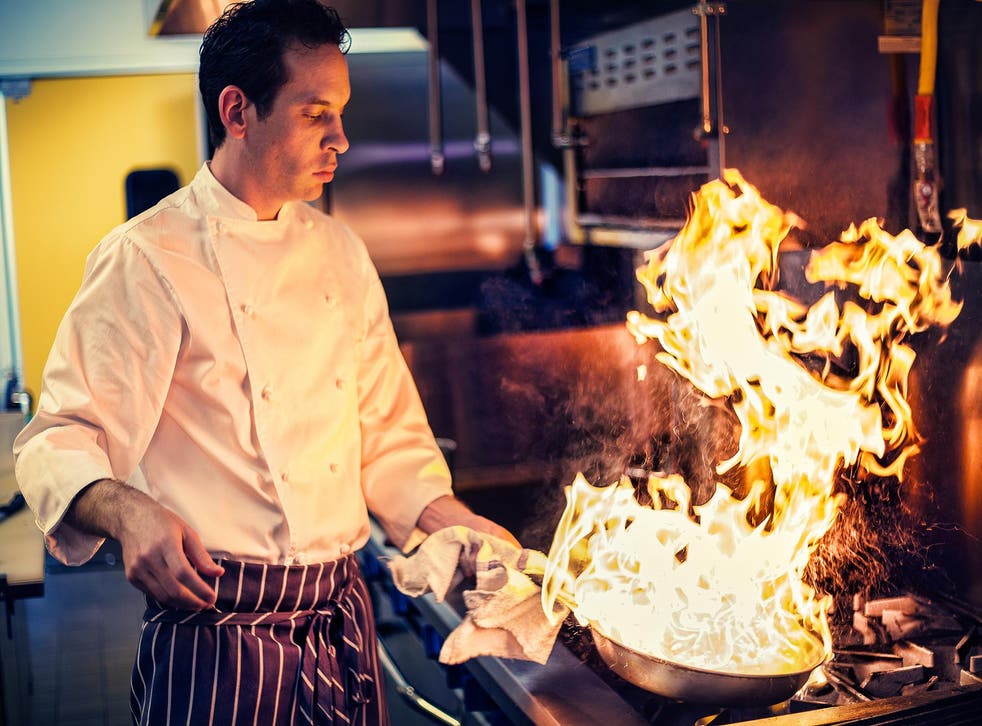 The one thing that can make you a better cook, according to 7 professional chefs
Sometimes, even though you have followed the recipe closely, your home cooking can turn out not quite as expected.
What went wrong? The Independent asked seven top chefs what is the one thing everyone should do to be a better cook.
Preparation is key
Tom Cenci, executive chef at the Duck and Waffle says: "Always keep things simple, when cooking for someone important make a recipe you know and then do as much prep as you can the day before, buy all the ingredients and get the harder jobs done like marinating, cutting, weighing and baking. This will give you time to concentrate on the recipe you are making so you are not having to rush around on the day."
Invest in an oven thermometer
Jamie Thickett, head chef at Veneta, London, says: "Residual heat will continue to cook food (especially meat) after it has been removed from an oven. People are so scared of undercooking meat and this is why much of it ends up overcooked! I would highly recommend buying a probe thermometer (around £10-£15) and checking temperatures online, in books etc."
Sharpen up your chopping skills
Neil Borthwick, head chef at Merchants Tavern, Shoreditch says: "For new chefs, learning basic knife skills is key. This means being able to chop things consistent in size and quality, quickly. It is important to be consistent to show respect to the produce. Having a consistent size when chopping means the ingredients cook evenly and will improve the presentation of the dish. The only way to improve the knife skills is practice, practice, practice."
Invest in high-quality kitchen staples
Meriel Armitage, co-founder of Club Mexicana "Invest in a small bottle of really high-quality olive oil - not for cooking - for drizzling. Just a small drizzle can bring out the flavour of pizza, pasta, salads... and is killer with a good sourdough and a little sea salt."
Food and drink news

Show all 35
Be inventive with herbs
Ben Marks, head chef at Perilla, London says: "Using the stems of all soft herbs will make you a better chef. Everyone uses the leaf but there is also great flavour and texture in the stem. We use coriander, lovage and parsley stems through loads of sauces and other things, they are delicious."
Think outside the box
Bruno Loubet, Chef Patron at the Grain Store says: "I would say planning and inspiration are the keys to successful cooking. I look to seasonal produce for inspiration - look around for whatever's beautiful and in abundance and be imaginative. Take the time the sit down and think about what you're going to prepare. It can be hard when you're busy, busy but planning is key to the creation of truly winning dishes'."
Getting the PH balance right
Henrik Ritzen, executive chef of Aquavit London, says: "The most important thing to learn as a chef is to balance the acidity in a dish. Add vinegar to pretty much anything you cook, but obviously making sure you taste as you cook. You can add it at the beginning or the end of the cooking process for different results. It will bring out more flavour and make your food delicious."
Join our new commenting forum
Join thought-provoking conversations, follow other Independent readers and see their replies