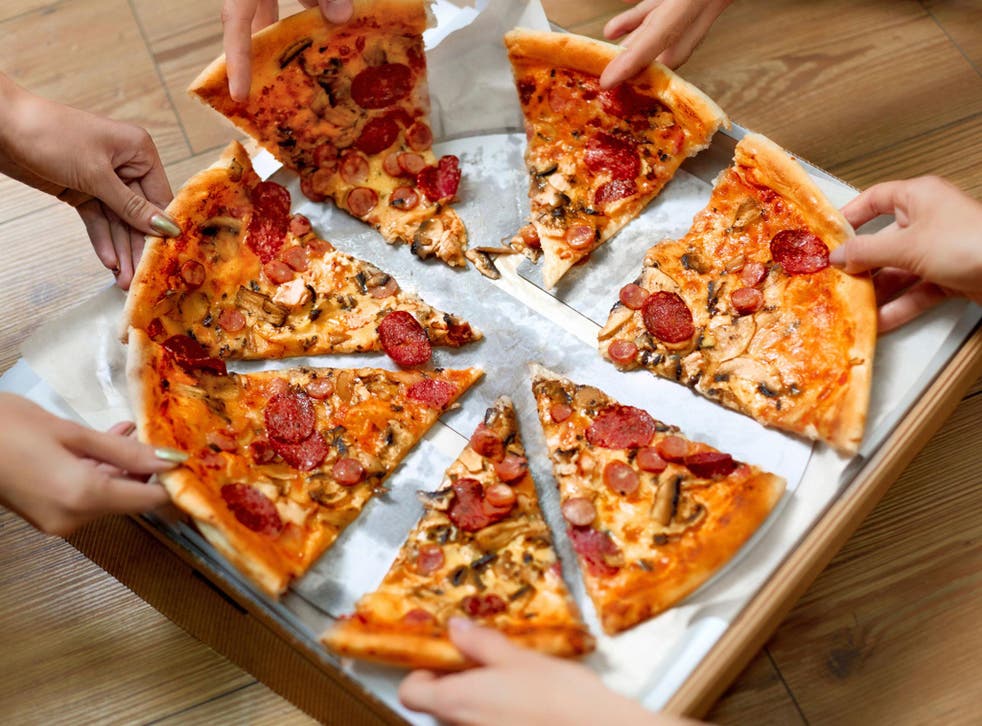 How to eat a pizza properly, according to the experts
We don't want to accuse you of doing it wrong your whole life, but you probably have been 
Kashmira Gander
Friday 14 October 2016 10:13 Comments
If you think pizza is the ultimate comfort food that you can shove into your mouth with little thought, you are wrong.
Experts, likely fed up of watching people sliding thin slices of Neapolitan pizza from their plates and watching the toppings slide off before dangling the scrawny remnants into their mouths, are very vocal about the right way to eat the Italian dish.
The correct way to eat a Neapolitan pizza, with a thin stone-baked crust, is to fold a slice in half.
Some even go a step further and fold the whole pizza in four like a wallet, as seen below.
"We've grown up to think pizza is a thing that you slice into perfect segments, pull a slice away by the crust and pick it up and put it in your mouth - like a bit of cardboard - and post it into your mouth," Jim Morgan, the co-owner of Rudy's Neapolitan Pizza in Manchester told the Manchester Evening News.
The correct way to eat pizza is such a touchy subject in New York, where there is a large diaspora Italian community, that politicians can find themselves in hot water if they use a knife and fork.
In 2011, long before the 2016 Presidential race, Donald Trump and then-vice presidential candidate Sarah Palin were criticised for eating pizzas with a fork.
Food trends in 2016

Show all 11
"It's not New York style," Adama Tourray, 25, a clothing store employee from the Bronx, told the New York Daily News at the time, adding he had never seen someone eat pizza with a fork in the Big Apple before.
"You got to grab it," he said.
Register for free to continue reading
Registration is a free and easy way to support our truly independent journalism
By registering, you will also enjoy limited access to Premium articles, exclusive newsletters, commenting, and virtual events with our leading journalists
Already have an account? sign in
Join our new commenting forum
Join thought-provoking conversations, follow other Independent readers and see their replies