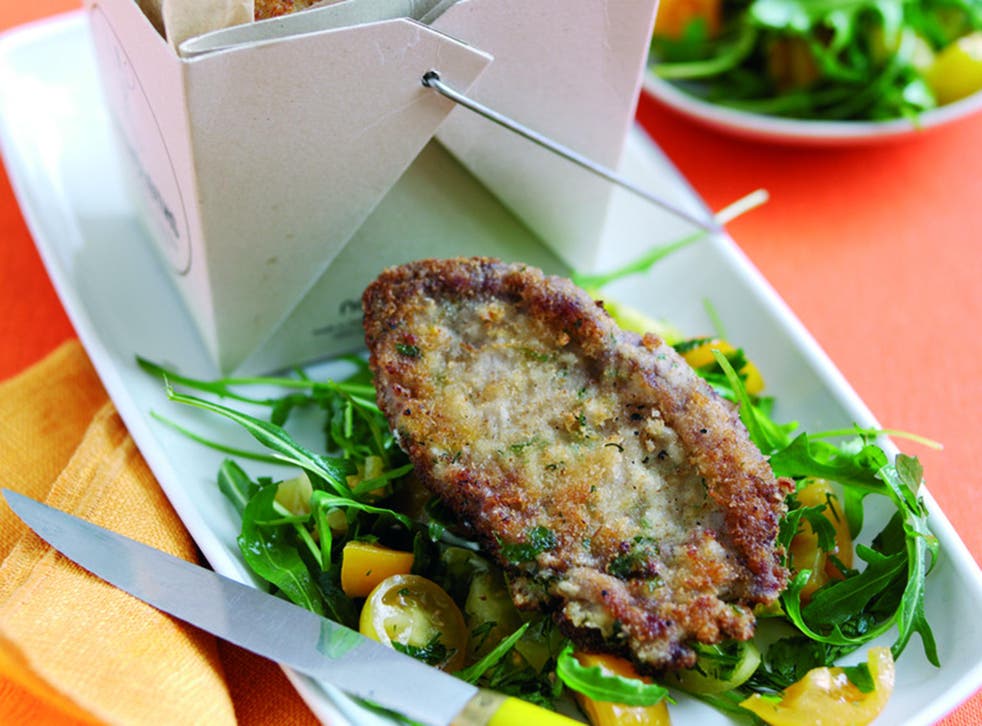 How to make crispy crumbed pan cooked Welsh beef steaks with horseradish mayo
Serve the crumbed steak with your favourite bread or place on top of a crunchy mixed salad with a dollop of horseradish mayo
Saturday 20 May 2017 18:02 Comments
If the steaks aren't very thin, place on a board and bash with a rolling pin to flatten.
Crispy crumbed pan-cooked Welsh beef steaks
4-6 very thinly cut Welsh beef steaks eg quick frying steak or rump
30ml flour seasoned with
salt and black pepper
1 egg, lightly beaten
1 lemon, rind removed (reserve juice for mayo)
50g fresh bread crumbs
30ml mixed fresh herbs – parsley, dill, basil and mint, finely chopped
Seasoning
30ml oil
45ml mayonnaise
15ml creamed horseradish sauce
Squeeze of lemon juice
Take three small plates and place onto one the seasoned flour, beaten egg on the second and crumbs on the third. Add to the crumbs the lemon rind and chopped herbs.
Take each steak and dip each side into the flour, then egg and finally the crumbs.
Heat a large frying and add the oil. Add the steaks and cook for three to four minutes each side until crumb is golden and crunchy, and steak is cooked through but juicy.
Mix together the mayonnaise, horseradish and a squeeze of lemon juice.
Serve the crumbed steak with your favourite bread or place on top of a crunchy mixed salad with a dollop of horseradish mayo.
For more Welsh meat recipes, go to eatwelshlambandwelshbeef.com
Register for free to continue reading
Registration is a free and easy way to support our truly independent journalism
By registering, you will also enjoy limited access to Premium articles, exclusive newsletters, commenting, and virtual events with our leading journalists
Already have an account? sign in
Join our new commenting forum
Join thought-provoking conversations, follow other Independent readers and see their replies