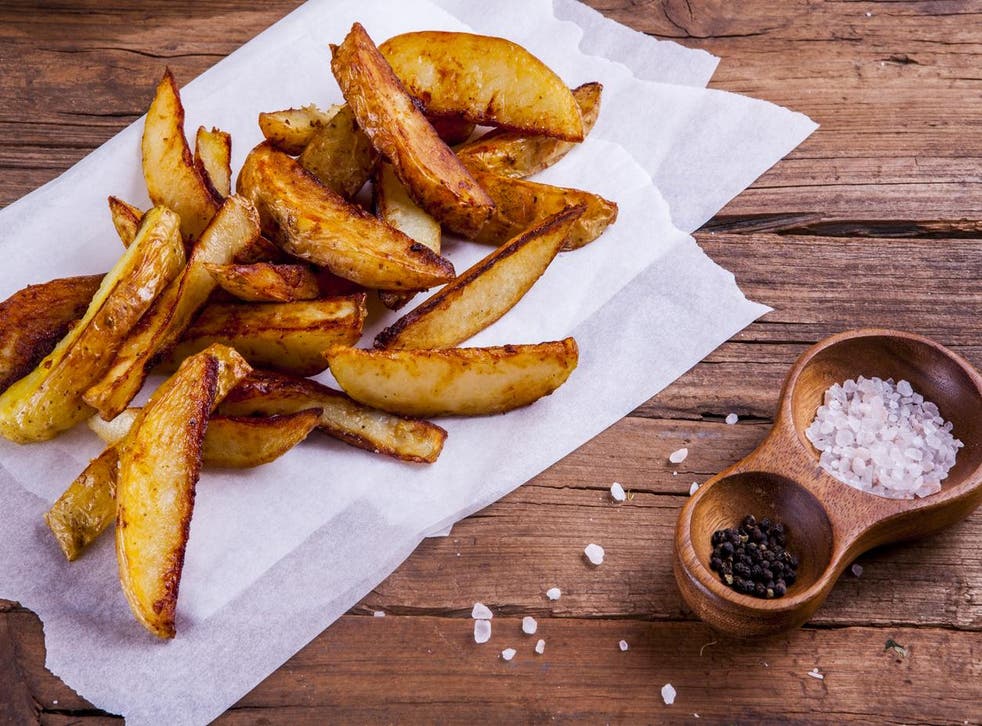 How to make the perfect oven chips
The secret ingredient might already be in your kitchen cupboard
Sarah Young
Thursday 13 April 2017 13:44 Comments
They've been a staple item of Saturday night take-aways and British pub-grub menus for years - but do you know how to cook the perfect chip?
It's just a matter of slicing some potatoes, slathering them in oil and tossing them in the oven, right?
Think again, because there's a reason your fries never turn out as golden and crispy as you might like them. And the answer is hiding in your kitchen cupboard.
According to experts from food website Greatist.com, there's one secret ingredient you need to make perfect oven chips - cornstarch.
Apparently, this common ingredient helps to absorb moisture from the potatoes, which helps the chips get extra crunchy on the outside while staying soft and fluffy inside.
How Brexit affected Britain's favourite foods from Weetabix to Marmite

Show all 8
Simply sprinkle over your sliced potatoes with a table spoon of the good stuff after washing and patting dry, then follow with olive oil.
They also recommend using classic Russet potatoes – the ones with dark brown skin – and to slice the potatoes to a quarter of an inch thick.
Any thinner and they'll burn on the outside before they're cooked properly.
The temperature is also crucial here; for beautifully golden chips bake yours at 230 degrees Celsius for 20-25 minutes and always flip them halfway through.
Register for free to continue reading
Registration is a free and easy way to support our truly independent journalism
By registering, you will also enjoy limited access to Premium articles, exclusive newsletters, commenting, and virtual events with our leading journalists
Already have an account? sign in
Join our new commenting forum
Join thought-provoking conversations, follow other Independent readers and see their replies