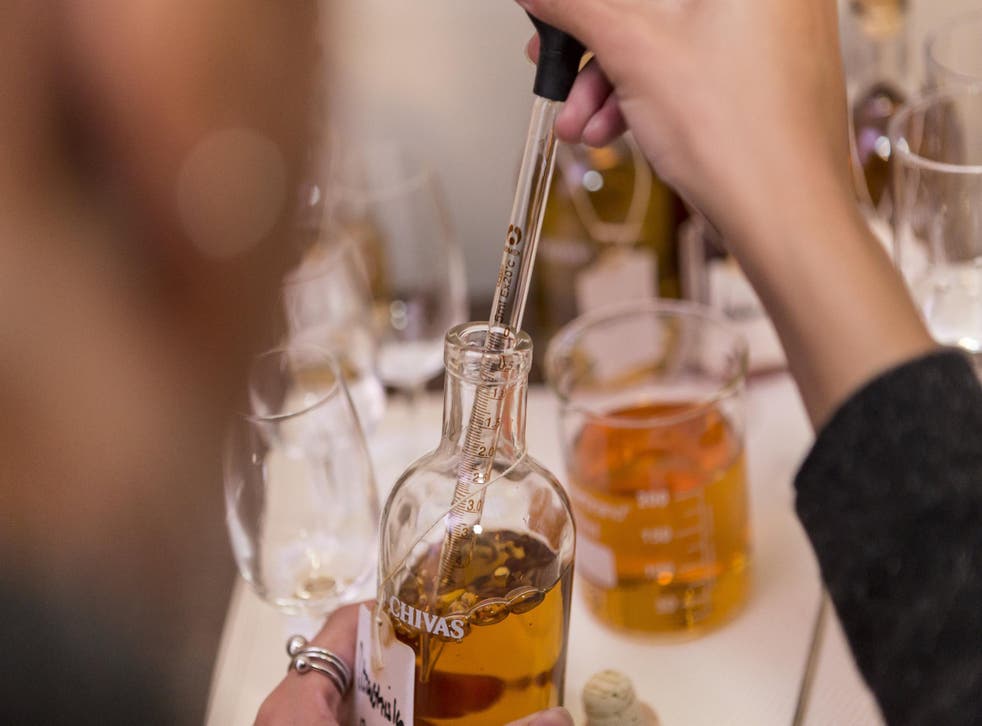 How to make whisky: The new classes that let you create your own blend
A pop-up whisky lab lets you conjure up your own creation
Roisin O'Connor
Friday 07 October 2016 10:30 Comments
If school science lessons were like this, I'd have probably aced it.
In front of me are an array of whiskies, and it's my job to create my perfect blended Scotch.
I'm at Chivas Regal's pop-up at Shoreditch's Truman Brewery, hoping to conjure up a bottle of Roisin Reserve.
Whisky is booming; as people become more conscious about the quantity of alcohol they drink, they're also becoming more choosy.
Right now, even the most generic of London pubs has suddenly acquired an impressive stock behind the bar.
At the brewery, one of the whisky experts talks us through the different whiskies used to make a Chivas blend, along with where they come from and how they're made.
A quick taste test lets us sample drams from Speyside, Islay, the Highlands and Lowlands - then it's time to create some whisky magic.
I kick off by pouring 100ml of grain whisky into a glass vial as a base.
I then add around 40ml of the Speyside which has light, floral notes and packs a good kick.
I pour in 40ml of the Islay with its incredibly smoky, medicinal character, along with 20ml of the Lowland which I felt had more caramel notes.
The result was then poured very carefully through a tiny glass funnel into a lovely bottle with a cork and a label, on which to write the names of the single malts used in the blend.
It'll take pride of place alongside the Laphroaig and Penderyn on my shelf.
Chivas Regal's Art of Blending experience is at The Truman Brewery until December 4. Tickets can be bought at chivas.com/theblend.
Register for free to continue reading
Registration is a free and easy way to support our truly independent journalism
By registering, you will also enjoy limited access to Premium articles, exclusive newsletters, commenting, and virtual events with our leading journalists
Already have an account? sign in
Join our new commenting forum
Join thought-provoking conversations, follow other Independent readers and see their replies