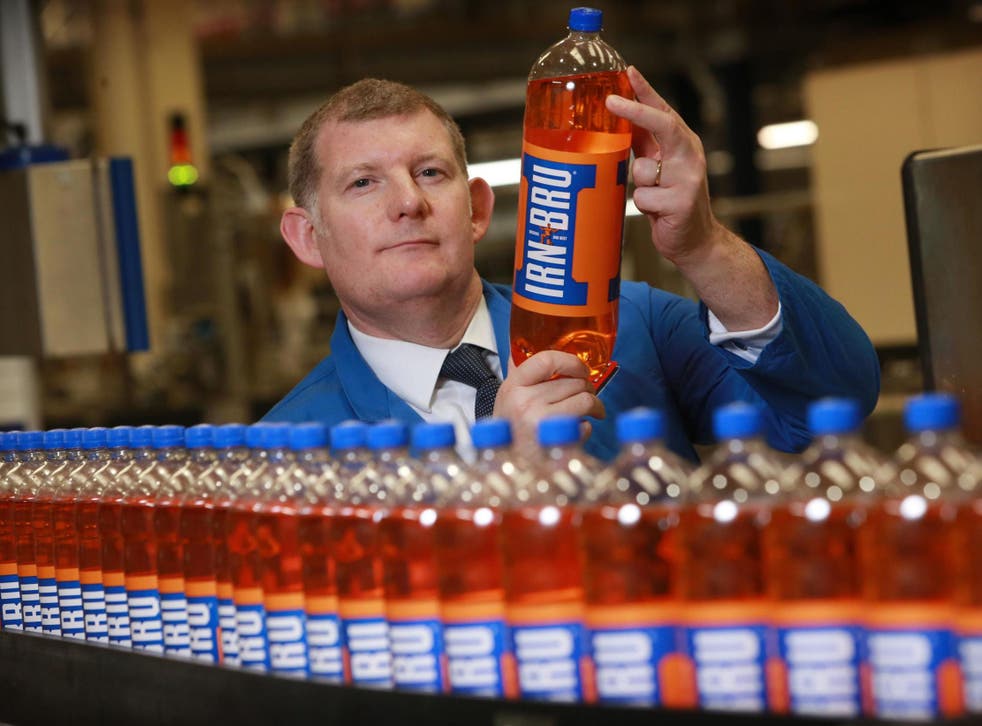 Irn-Bru has popular recipe replaced with low-sugar alternative
Irn-Bru is officially no more
The crackdown on sugar in the UK has resulted in the end of production for the beloved sugary beverage Irn-Bru.
Confirmed by AG Barr's, production of the soft drink has ceased completely as the company strives to adhere to the new UK government regulations targeting soft drinks - which officially go into effect in April.
However, a new recipe for the soft drink is in production - and it will be released later this month.
Laced with sweeteners, the updated Irn-Bru recipe features sugar levels slashed from 10.3g per 100ml to just 4.7g - which sounds like it could be awful. And Scots aren't happy that they've messed with perfection.
More than 42,000 Scottish sugar-fanatics have already signed an online petition opposing the change - but it is too late.
The Scots that have realised that the time to stock up on their favourite sugary soft drink is limited have taken to buying the drinks in bulk from their local supermarkets.
Others have resorted to eBay, purchasing the original sugar content version for inflated prices - with offers of up £52.
The mayhem surrounding the announcement ensued despite Barr's promise that they ran taste tests to ensure the new product tastes similar to the original, and that "Most people can't tell the difference - 9 out of 10 regular Irn-Bru diners told us we had a good or excellent taste match."
Because, as anybody who has tried a diet soda knows, the taste is never the same - and AG Barr's insistence that the new product will be made "using the same secret Irn-Bru flavour essence" doesn't make a difference when the sugar has been removed.
Although a recent poll proved Irn-Bru drinkers were so invested in saving their drink from its dire fate, they were even willing to pay a sugar tax on the drink - the day has finally arrived.
The days of full sugar Irn-Bru are officially over as the new, and allegedly improved, version with just four teaspoons of sugar gears up to take its place.
Join our new commenting forum
Join thought-provoking conversations, follow other Independent readers and see their replies