Is it too soon to think about seeds? Not for next season's cabbage patch
It's never too early to think about your next batch of cabs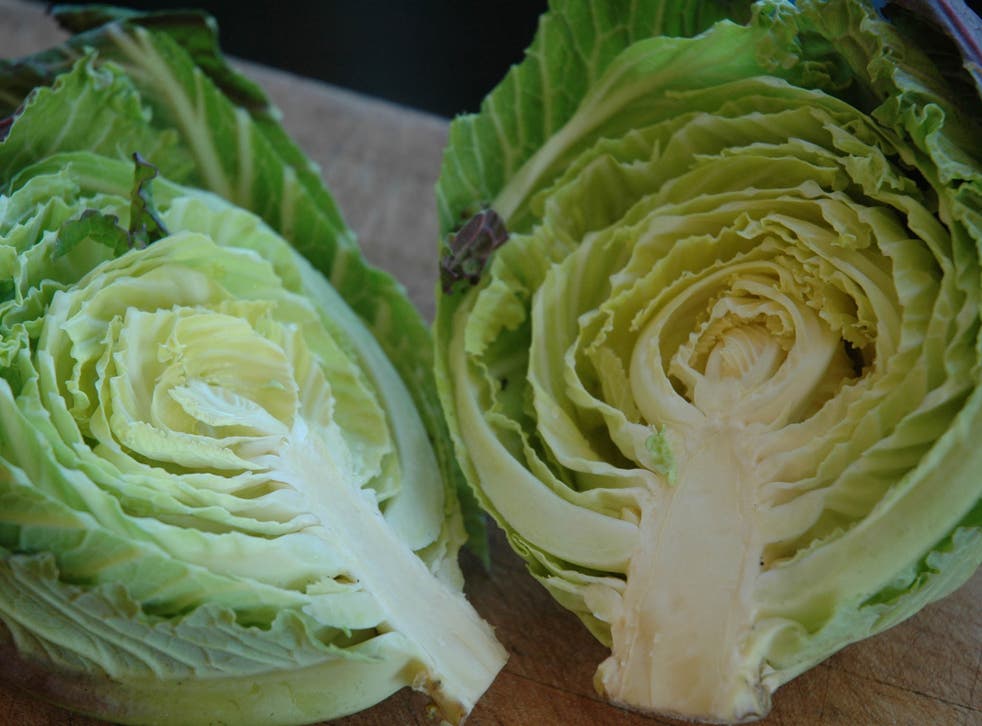 The 2017 seed catalogues that started to trickle in before Thanksgiving seemed as premature as the jingly caps on checkout elves at the supermarket. We were still harvesting the last of the cabbages to put into winter storage.
Why would we want to think about what's being offered for spring? Because we were curious, and because early browsing helps to evaluate the current year's choices while they are fresh in our minds.
My husband spotted a new cabbage with "distinctly silky texture excellent for sauerkraut." The variety is also available in the Johnny's Selected Seeds catalogue, which proclaims it "especially suited for Weisskraut, a Bavarian specialty which is mild and more tender than typical sauerkraut."
That sent me hunting through German cookbooks, because what I dislike about sauerkraut is that it's so sour, no matter how probiotic its devotees claim it to be. As near as I can tell, Weisskraut is not typically a sauerkraut but a boiled white cabbage dish, flavoured with caraway, sometimes bacon and sometimes little dumplings – which we agreed would be delicious.
We also agreed that people should grow more cabbages, starting with the hard, red, ball-shaped ones. They are so wonderful, simmered in beef broth, with sour cream stirred in at the end, or paired with beets in a meaty Russian borscht.
This often keeps all winter long in cold storage, as does the hard green version. I tend to chop those fairly fine, steam for 15 minutes and season with caraway seeds crisped in brown butter, a hearty but simple dish for a cold day.
Food and drink news

Show all 35
But it is also worth growing the softer, non-storing cabbages, such as the Portuguese couve tronchuda, a leafy, open-headed plant that is the basis of caldo verde, a meal-in-itself soup made with potatoes, olive oil, garlic and spicy sausages. Others in that category are the open-headed Asian varieties such as Tokyo Bekana, and the barrel-like Napa cabbages, with a shape so convenient for shredding or slicing.
These are so tender that they can be eaten raw and keep no longer than the average lettuce. They're great cooked in a stir-fry but could also stand in for romaine in a hefty Caesar salad.
In between, in terms of keepability, are the Savoy cabbages, named for the French alpine region they originate from. These are my favourites. Although they don't store all winter, we've had one called Deadon that has lasted up to four months in our root cellar.
Savoys are prized for their tenderness and for the beautiful netted pattern of their outer leaves, a texture that helps a sauce or dressing cling to them.
Even the inner leaves are crimped and more loosely packed than those of standard cabbages. In the case of Deadon, the "wrapper" leaves are an attractive purple, the interior ones a pale, lime-green. It's in lots of catalogues, including Johnny's.
When it's finally time to commit to next year's orders, if you haven't settled on a cabbage, you may find just the solution in the Pinetree Garden Seeds catalogue, which also just washed up on my desk ahead of the big spring surge. It offers a cabbage mix that includes "early ones, late ones, red ones, green ones, little ones, big ones, domed ones and flat ones, smooth ones and savoyed ones."
This conveniently staggers the maturity times and storage periods, for a continuous supply, and introduces you to a kingdom of cabbages from which – in 2018 – you may then make a most educated choice.
Register for free to continue reading
Registration is a free and easy way to support our truly independent journalism
By registering, you will also enjoy limited access to Premium articles, exclusive newsletters, commenting, and virtual events with our leading journalists
Already have an account? sign in
Register for free to continue reading
Registration is a free and easy way to support our truly independent journalism
By registering, you will also enjoy limited access to Premium articles, exclusive newsletters, commenting, and virtual events with our leading journalists
Already have an account? sign in
Join our new commenting forum
Join thought-provoking conversations, follow other Independent readers and see their replies