Isla restaurant review: A hotel restaurant you want to go back to
As it's first outpost outside of the US, this achingly cool hotel is able to provide a bar that's not in love with itself and a restaurant that doesn't force you to drink wine that tastes of mud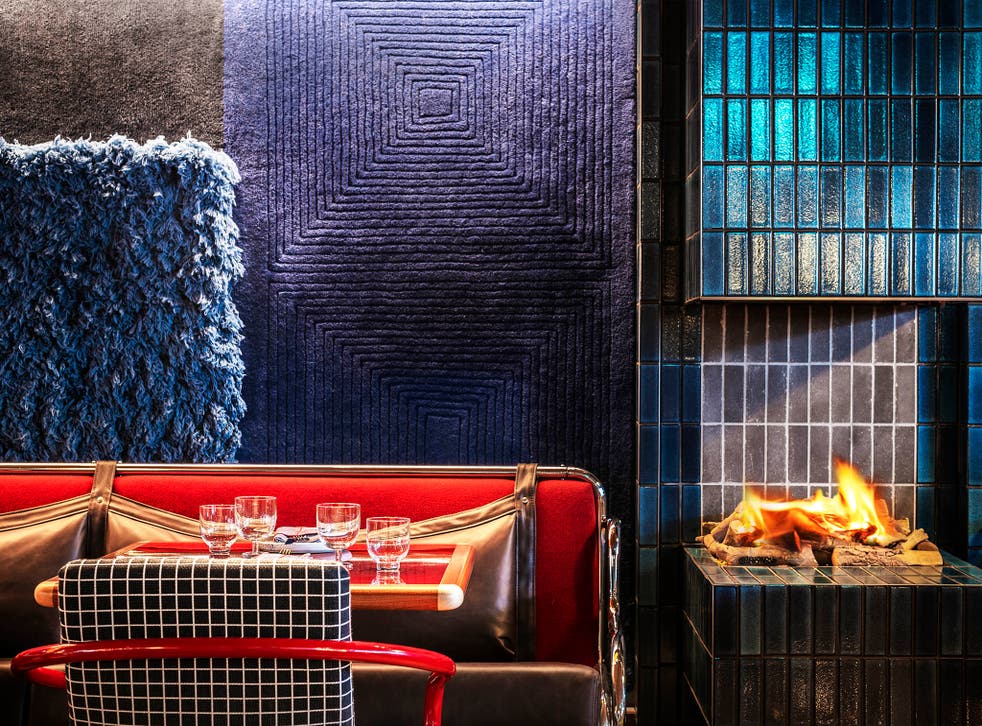 A few years ago I was staying at the Standard High Line in New York for work and invited an American friend for a drink. She was working for a fashion magazine at the time, and she appraised her surroundings with suspicion.
These people must be cautious about what they praise. "It's cool," she said, eyeing me up and down, "but it would be cooler if it wasn't full of badly dressed English people." She was right, on both counts.
The vibe would have been improved if I hadn't been contributing to it, but the hotel was appealing on its own terms. The rooms were small but well designed, there were DJs in the bar, and a club at the top.
Unusually for Manhattan hotels, the prices didn't make you want to throw yourself into the Hudson.
The best thing was the view. About 20 floors below me, I could see tourists walking up and down the old railway line, with grasses and young trees shivering in the breeze either side of them.
Now The Standard has finally landed in London, the company's first outpost outside the US. The hotel has taken over a large white-grey Brutalist building opposite Kings Cross, which in a previous life housed Camden council.
Despite passing it, at a conservative estimate, more than 10,000 times, I'd never noticed it before, but it's now clear to me it is a powerful and distinctive piece of architecture.
Up and down the side, in a transparent tube, a bright red lift rises and falls like a reluctant suppository. Kings Cross used to specialise in hotels you could book by the hour, apparently.
These days, between The Standard, the Great Northern Hotel and the St Pancras Renaissance, you'll be hard-pressed to find a beer for a fiver.
The ground floor has been designed as a kind of open-plan millennial playground with an appealingly seedy vibe, as if your 1970s playboy uncle was asked to design a co-working space. It is dimly lit, with low ceilings, thick rugs and mid-century furniture, and surprisingly welcoming. Unusually for hotel "libraries", the area just beyond the lobby has actual books in it, for lending, arranged by category. It'll never catch on.
Isla, the hotel's casual restaurant, is on the left as you walk in, and much lovelier than it needs to be. Inside there is a shag-pile carpet on the wall, outside an amazingly open-feeling terrace. The restaurant's blurb describes an "approachable seasonal menu featuring light proteins and a predominantly natural wine list". "Approachable" and "predominantly" suggest the hotel realises that fashion demands seasonal food and natural wines, but it doesn't want to rub them in everyone's faces. You aren't forced to have a steak, or anything else scarily unvegan, or have to drink wine that tastes of mud.
The menu is by Adam Rawson, formerly of jolly Marylebone Peruvian Pachamama, who has divided the dishes into "from the soil", "from the sea" and "from the land". The highlight is a bowl of fuzi pasta, earthily fragrant with mushroom and truffle, but there's plenty else to enjoy; a generous heap of Fowey mussels, their pale yellow flesh standing out against the Instagram-friendly pink table, duck rillettes, a yielding piece of trout with beetroot. It's probably true that nothing here will have Heston and co quaking in their boots, but it is a thoughtful, versatile selection, perfect for groups who don't know quite what they want or who have complicated dietary requirements, ie everyone in the western world under the age of 40.
The bar, Double Standard, is as much of a draw as Isla. It occupies the whole western flank of the ground floor. Unusually for London bars, Double Standard is not in love with the idea of itself. So many of this places act as if they are doing you a favour by permitting your presence. Double Standard appears to have been designed around the prospect of its customers having a good time. Revolutionary. The vibe is still louche, with red leather banquettes, plush stools and Mondrianish mosaic-tiles on the floor, but floor-to-ceiling windows open it up during daylight hours. The staff are brilliant, the drinks list is interesting but unfussy, and there is a small menu of moreish small plates, especially the mini hot dogs and fried chicken.
Its location means that in time this place will no doubt be taken over by Parisian influencers fresh off the Eurostar and Facebook middle management, and become unbearable. But for now the Standard is that rarest of new openings, a London hotel you want to go back to, and recommend for its food and drink. Just watch out for the badly dressed English people.
Would I go again? Yes
Should you go? Yes
Can you take your parents? Yes
Join our new commenting forum
Join thought-provoking conversations, follow other Independent readers and see their replies