Jack Monroe on food hacks, tinned food and mashed potato toppings
A food writer, journalist and campaigner, she's written four books on cooking on a budget which champion making good food accessible to all
Friday 05 July 2019 14:40 Comments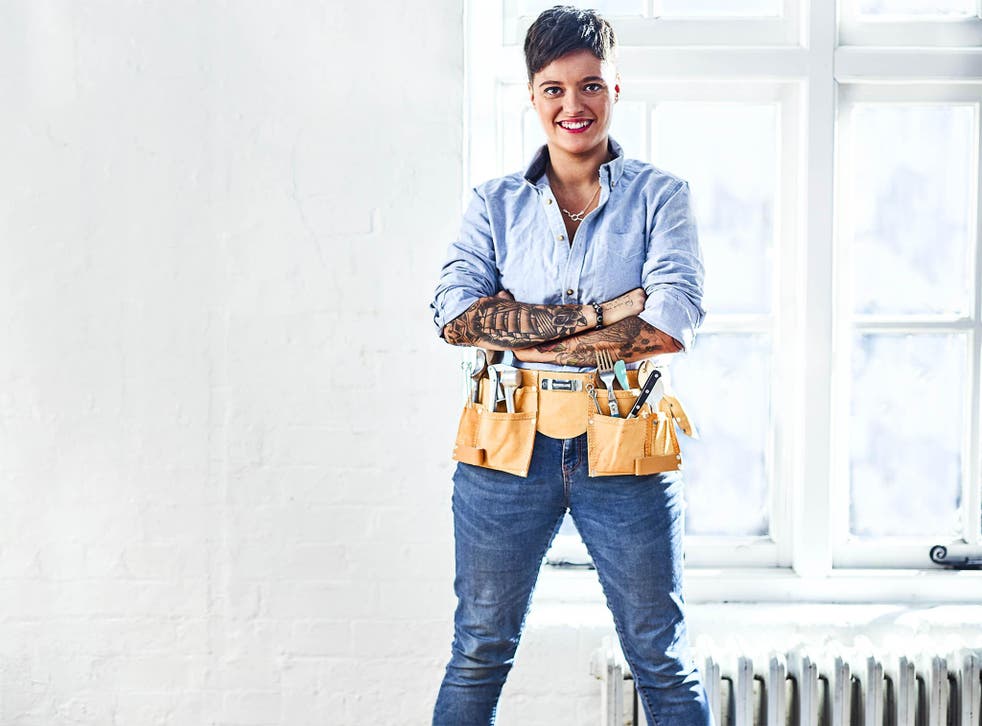 You've written and talked a lot about financial hardships – how do you think this has influenced your career so far?
It keeps me very aware of the challenges that people can face around food, cookery and access to nutrition in a way that I hope keeps my work accessible and relatable to more people than it would if it were standard glossy coffee table fare.
Your latest book, Tin Can Cook, is all about cooking with tinned food. How hard was it to fill an entire book with recipes using tinned food?
I have an entire books worth of half developed recipes that didn't make it into this one! I don't struggle for ideas, yet.
You describe yourself as a "money-saving ninja" – what's your best tip for saving money on shopping and cooking?
I shop online, because then I can't get distracted by special offers and bargains, and make it a rule that if I go to the supermarket I only buy yellow-stickered items or take a set amount of cash with me. It works – I have a delivery pass with the supermarket so I can get as many deliveries as I like for a set fee, I think it's £40 a year, so it quickly pays for itself in money saved by not impulse shopping.
What is your go to comfort food?
Any kind of mash, with anything fried and/or crunchy on top. Cheesy potato mash with smashed up cheese Doritos on. Buttery swede mash with crispy fried onions on top. Polenta mash with crispy soy sauce mushrooms. You get the idea.
Who or where do you look to for inspiration when writing new recipes?
I look in my cupboard, generally. I own hundreds of cookery books but I read them like novels instead of as reference points. Nigella is my favourite, with Sarah Raven a close second. You can't go wrong with Jamie Oliver, and I love to flick through obscure old cookbooks from the 1960s and older, too.
What has been the highlight of your career so far?
Too many to name. Every book published, every award won, every letter or card received from readers, I am truly blessed every day to do something I love and that I genuinely feel makes a small difference to someone, somewhere.
How do you think your cooking style has evolved over your career?
I become better at what I do every day, and I hope that never stops. I live to learn, to develop, to create, to build a huge library of knowledge around cookery and food at my mental fingertips, and it'll be a lifetime's work. Some things I used to do, I cringe at now, but I can laugh at myself.
Do you feel that you have to justify your reasoning's for creating cheap budget-friendly recipes?
No, I think that anyone who doesn't understand why I do what I do should look up their nearest foodbank and volunteer there for a day before casting judgement.
Why do you think cooking on a budget hasn't had a strong voice in the food world before?
It's pretty unsexy, compared to all the beautiful thin people making organic unicorn nonsense, isn't it? But I'm fine with being a slightly sweary matriarch on unorthodox home economics, because I feel like in a small way, it matters.
Did you ever imagine while sitting at a fire department call desk at your old job, that you'd one day have a number one best-selling cookbook, Cooking on a Bookstrap?
No. I imagined I would do that job til I moved onto the fireground - I was training to move when I found out I was pregnant - and maybe be a female station officer one day. That was my career plan, all mapped out. It didn't quite work out that way.
What's your favourite recipe from your new book?
Cannelini Bean beurre blanc
We're more than halfway through the year, so what else are you working on in 2019?
More books, more politics, more campaigning, endless piles of endless work.
Do you have one ingredient that you love and always find a way of including in recipes?
Black pepper, butter, salt, lemon. They elevate everything - any boring dish that isn't quite right can be rescued with one, two, three or all of the things on this list.
You're very open about dealing with mental illnesses and giving up alcohol – what advice would give to anyone going through the same thing?
Seek support, it's next to impossible to do alone, no matter how strong you think you are.
As summer begins, what's your favourite thing to cook this time of year?
Not cooking at all. I like big salads, coleslaws, chuck-it-together lentil dishes, cold pastas, anything that gets me out of the hot kitchen as quickly as possible and into the sun.
What are your food shopping hacks?
Shop online if you're an impulse buyer. Make a list and stick to it. Check your cupboards before you shop, and build your weeks meals out of what you have in already. Downshift a brand to save money - if you hate it, you don't have to do it again, but in most cases you'll scarcely notice the difference. Oh, and buy my book. That'll help.
Find more recipes on Jack's website cookingonabootstrap.com
Register for free to continue reading
Registration is a free and easy way to support our truly independent journalism
By registering, you will also enjoy limited access to Premium articles, exclusive newsletters, commenting, and virtual events with our leading journalists
Already have an account? sign in
Join our new commenting forum
Join thought-provoking conversations, follow other Independent readers and see their replies