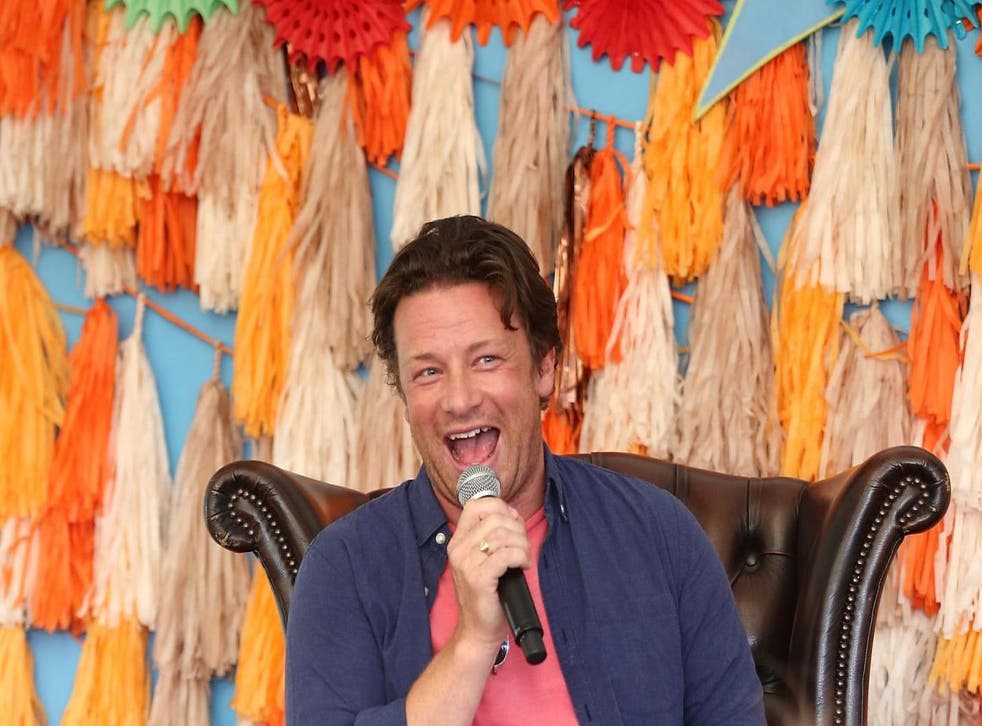 Jamie Oliver reveals men 'f***ing hated' him in his early career
'I got chased and punched a few times, I had loads of abuse'
Jamie Oliver has spoken out about being "hated" by men in the early days of his career.
According to the 43-year-old chef and restaurateur, he received an influx of vitriol when he first rose to fame in 1999 with his TV series The Naked Chef, which women credited for encouraging their male partners to cook for them.
"I didn't realise it was political at the time, but 20 years ago women, en masse, were going to work," he told Press Association.
"Women and men, husbands, boyfriends were coming home from work, they'd sit down at six o'clock and go 'Ahh, f****** tired', and men across Britain would look at their wives and go 'What's for dinner?'
"And they weren't having it. And rightfully so. They had both done a 12-hour day, their feet both hurt, they're both contributing to the rent – so I didn't know it because I was too young and stupid, and I was just enjoying life way too much – but women around Britain made me succeed."
He added that being just 23 years old - and looking even younger - at the time might've also exacerbated the criticism he received.
"When The Naked Chef was on telly, I look about one year old – I'm almost like a foetus," he said.
"So for the girls around the country, old and young, when their husbands said 'what's for dinner?', they said, 'See that boy, he's 23 years old, if he could cook for his missus, and all his friends, look what he's cooking, it's simple, look he's getting his hand in there' and they went 'go on.'"
How to cook a perfect steak with celebrity chef Wolfgang Puck
"And then that's why, if you look back in the papers and study it, men hated me for two years, and I got chased and punched a few times, I had loads of abuse. Men f***ing hated me."
He added that the "abuse" finally subsided when men stopped viewing him as competition.
Since The Naked Chef, Oliver has gone on to star in a number of popular TV shows in addition to writing several bestselling cookbooks that champion his signature rustic, no-frills approach to cooking.
He also runs a string of successful restaurants across the UK.
His latest endeavour, a TV show tied to his new book, Jamie Cooks Italy, launches on Channel 4 on Monday 13 August.
Join our new commenting forum
Join thought-provoking conversations, follow other Independent readers and see their replies