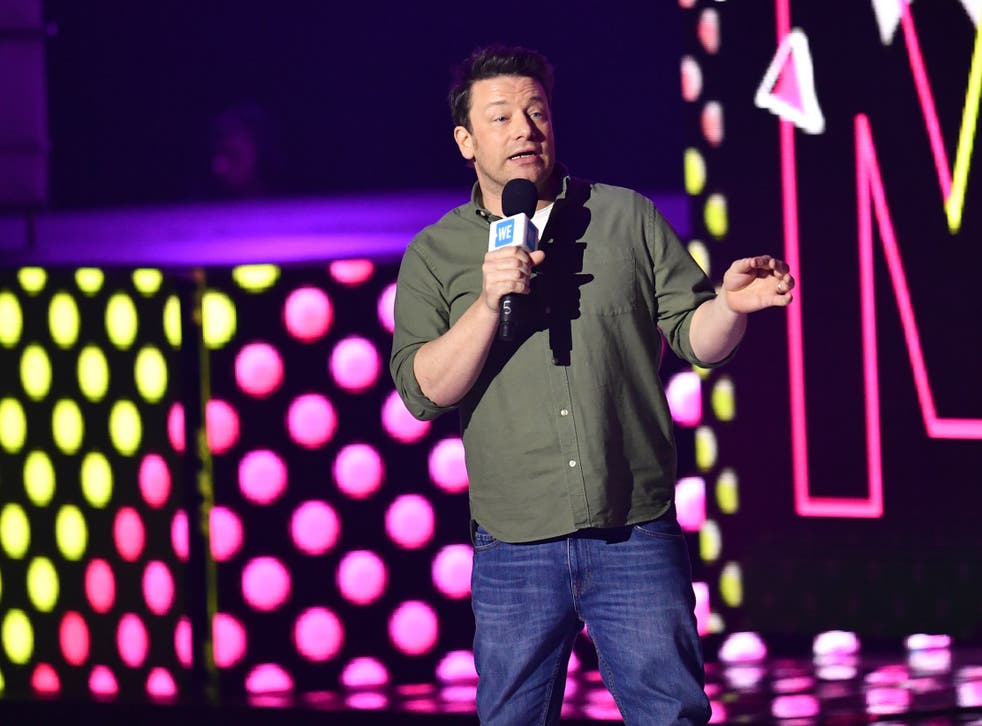 Jamie Oliver to stop using the term 'Kaffir lime leaves' in his recipes due to racist connotations
The chef will no longer use the term in his books, TV shows or online recipes
Ellie Abraham
Monday 21 June 2021 15:21 Comments
Jamie Oliver is to drop the term "Kaffir lime leaves" in his recipes in favour of "lime leaves".
His decision comes amid concerns that the term has historically been used as a racial slur in South Africa.
Going forward, the celebrity chef will no longer use the term in his recipe books or TV shows, and his team are reportedly in the process of editing his online content to remove the term.
Kaffir lime leaves come from the citrus hystrix plant, which is native to Southeast Asia. It is known as kaffir lime, Makrut lime, Thai lime or Mauritius papeda.
In South Africa, "Kaffir" is a highly charged racial slur that refers to black Africans. It was used widely in the apartheid era and is now commonly referred to as the "K-word".
A number of supermarkets, including Waitrose and Tesco, have also chosen to remove the word from their lime leaves packaging.
Last week, Waitrose was the first supermarket to announce its plan to change the product name to avoid causing offence.
The retailer said the decision was "in response to customer comments we've received" and the product would be labelled as Makrut lime leaves on its packaging, its recipe cards and at its Cookery Schools.
Waitrose packaging with the new name is due to be rolled out by early next year.
The dried lime leaves are a staple in Southeast Asian cooking, but many are unaware of the racial connotations.
Helena Dennis, Waitrose grocery trading manager, said: "This name change is a crucial step in recognising how important it is for us to listen to customers and educate ourselves when it comes to the language we use.
"While some of our customers may be unaware of the connotations of this particular word, it's important to us that we avoid offending anyone who shops with us. It is changes like this that ensure we are moving forward.
"We need industry-wide support on this, and encourage other retailers to do the same in order to make a difference on a widespread, national scale."
Register for free to continue reading
Registration is a free and easy way to support our truly independent journalism
By registering, you will also enjoy limited access to Premium articles, exclusive newsletters, commenting, and virtual events with our leading journalists
Already have an account? sign in
Join our new commenting forum
Join thought-provoking conversations, follow other Independent readers and see their replies