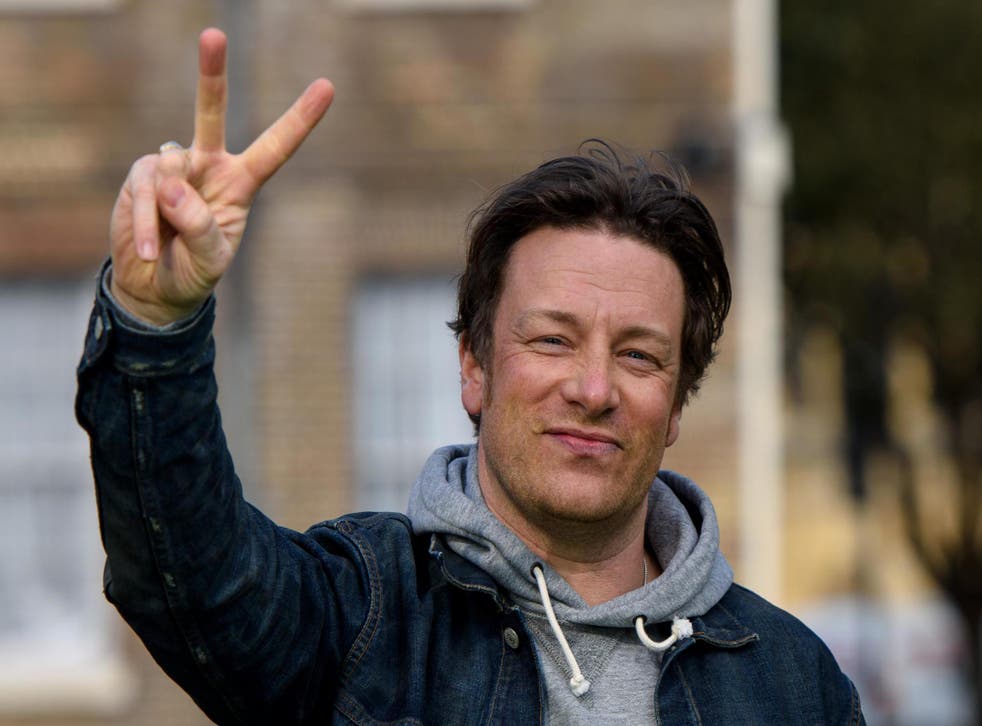 Jamie Oliver tribute documentary to cover collapse of restaurant empire
'I hope everyone enjoys looking back with me at the past two decades, remembering the amazing times and some tough times'
A new documentary set to celebrate Jamie Oliver's 20 year-long career will also touch on the recent closure of his restaurant group, it has been revealed.
The Channel 4 programme, titled 20 Years Of The Naked Chef: Jamie Bares All, will be hosted by Davina McCall and cover the ups and downs of the British chef's career trajectory.
In May, it was announced that the 44-year-old's restaurant chain had collapsed, resulting in 1,000 job losses.
Eateries closed included all but one branch of Jamie's Italian, along with Barbecoa and Fifteen London.
At the time, Oliver said he was "deeply saddened" by the outcome and thanked his company's staff and suppliers for putting "their hearts and souls into this business for over a decade".
Anthony Bourdain: Celebrity chef in pictures

Show all 8
In the upcoming documentary, Oliver is expected to address the disappointment of his restaurant closures and open up about his plans for the future.
Channel 4 has revealed it will have unparalleled access to the chef's private life, with several scenes filmed in his London home.
Oliver's children and wife, Jools, will make appearances in the documentary, which will offer "unseen clips, behind-the-scenes footage, plus interviews with as-yet unannounced celebrities and politicians", reads a statement from the channel.
Commenting on the documentary, Oliver adds: "Wow, 20 years. So much has happened in that time. Davina is a brave woman to come and get a taste of life with five kids in the Oliver household! But it's been a pleasure to welcome her in and show her what my world is really like, at home and work.
"I hope everyone enjoys looking back with me at the past two decades, remembering the amazing times and some tough times… not to mention a few dodgy haircuts along the way."
A release date for 20 Years Of The Naked Chef: Jamie Bares All has not yet been announced.
Join our new commenting forum
Join thought-provoking conversations, follow other Independent readers and see their replies