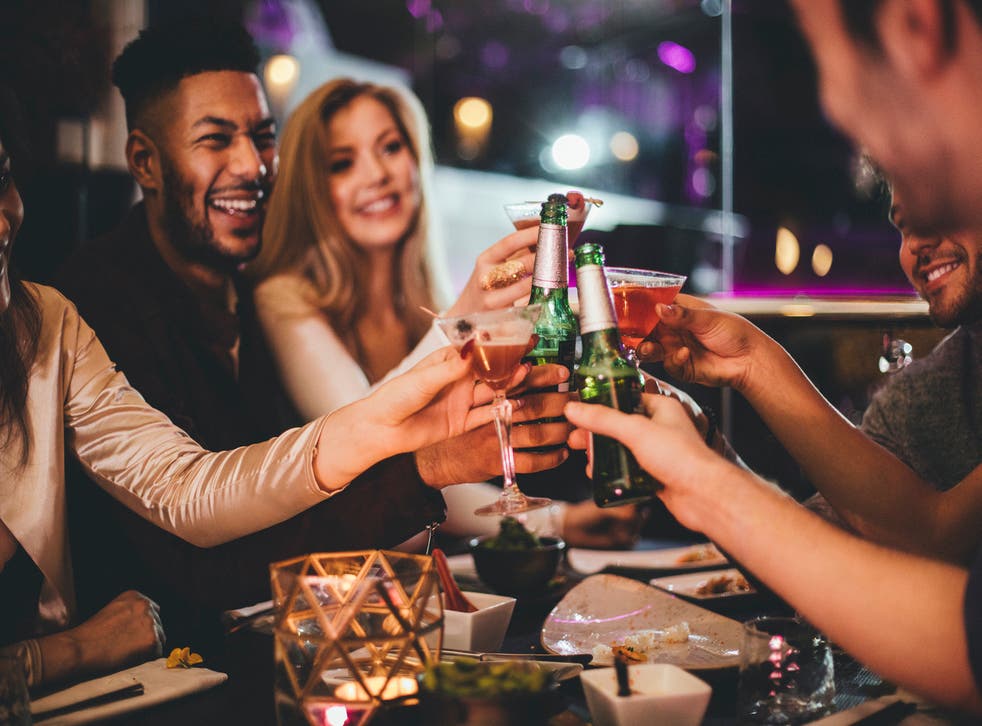 January 20 revealed as day most Brits quit Dry January
Let's call it Damp January
Rachel Hosie
Saturday 20 January 2018 12:13 Comments
If you're doing Dry January, the chances are you're feeling one of two ways: either you've barely noticed you haven't been drinking and may never touch a drop of alcohol again, or you're twitching for a glass of wine and seeing pints of beer everywhere you look.
And if you're in the latter camp, be warned: today is the day we're most likely to ditch our alcohol-free resolutions.
It's the third Saturday of the year and according to a new study, 20 January is when Brits who've committed to staying off the sauce for the month are most likely to break their resolution.
But hey, let's call it dry-er January than December. Damp January, if you will.
5.6 million Brits committed to doing Dry January this year, 2.6 million of whom decided to do it for the first time.
However, half of those who take up the challenge don't think they'll make it to the end of the month without a drop of booze touching their lips - lack of willpower is cited as the main cause.
28 per cent admit that running out of willpower is the reason they give into the lure of a drink before the end of the month, with 10 per cent saying they "miss relaxing with friends and family" and a further 10 per cent blaming it on other people leading them astray.
The new research, commissioned by alcohol-free beer Budweiser Prohibition Brew, reveals that men are less optimistic than women, believing they'll only stick it out for 19 days, whilst women's willpower will see them through to 23 January.
The 10 countries that drink the most alcohol

Show all 10
Dr David Lewes, Chartered Psychologist, analysed the results and said: "The long-term benefits of accomplishing health-focused resolutions, such as cutting down on alcohol, are so well documented that it seems a pity so few people are able to make the changes necessary.
"While highly desirable, the sad truth is that resolutions such as Dry January are easy to make, but even easier to break.
"Most Dry January resolutions are made over the Christmas period. Once back at work, however, old habits and routines overwhelm us making resolutions seem both distant and hard to accomplish."
However even giving up booze for part of January is something to be applauded and will have had a positive impact on your health, so don't beat yourself up if you can't resist a glass of prosecco tonight.
Research reveals that as a nation, Brits are drinking less alcohol, and it's millennials that are driving this trend.
What's more, 38 per cent of Brits (and 49 per cent of 25-34-year-olds) say that outings are less likely to involve alcohol than they did five years ago, according to YouGov.

Register for free to continue reading
Registration is a free and easy way to support our truly independent journalism
By registering, you will also enjoy limited access to Premium articles, exclusive newsletters, commenting, and virtual events with our leading journalists
Already have an account? sign in
Join our new commenting forum
Join thought-provoking conversations, follow other Independent readers and see their replies