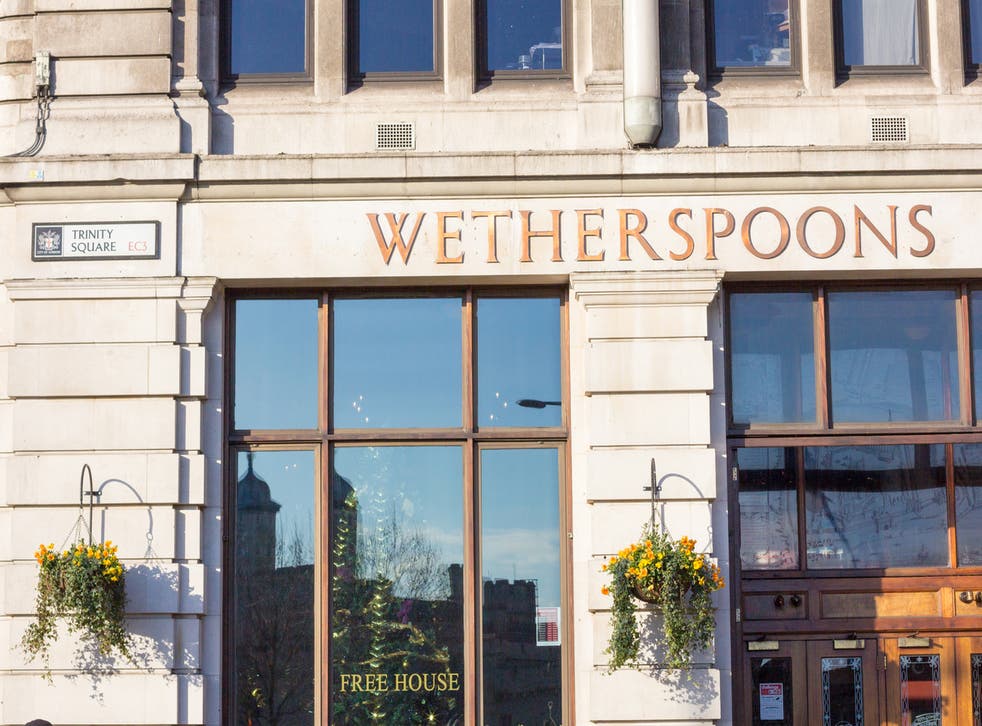 Wetherspoons bans dogs from all their UK pubs as of today
The pub chain says dogs are 'unpredictable'
J D Wetherspoon's dog ban comes into force today, prohibiting customers from bringing their four-legged friends into any of the company's pubs across the country.
The popular pub chain last month announced canines would soon be banned due to them being "unpredictable."
"Even well-behaved dogs can be unpredictable (every dog owner thinks their dog is perfect)," Wetherspoon spokesman Eddie Gershon tells The Independent.
"We welcome a lot of children and families (younger children in particular can be unpredictable around dogs and many are scared of dogs)," he continues, adding that the pubs "serve a lot of food" too.
Gershon points out that Wetherspoon has technically had a 'no dogs' (except assistance dogs) policy in its pubs, including all outside areas, since shortly after the company was founded in 1979.
In recent years, however, the company has "allowed a few exceptions."
Now, however, Gershon says: "After much consultation, we will be strictly enforcing this policy everywhere."
With nearly 1,000 branches, Wetherspoon's is the UK's biggest pub chain and is beloved by many across the country.
And the decision to enforce the ban on dogs strictly has not been wholly well received.
But not everyone is against the move.
"An interesting decision by Wetherspoons to ban dogs from their pubs," wrote one person on Twitter.
"At a time when pubs are closing down hand over fist I'm surprised they feel they can afford to lose custom in that manner."
Register for free to continue reading
Registration is a free and easy way to support our truly independent journalism
By registering, you will also enjoy limited access to Premium articles, exclusive newsletters, commenting, and virtual events with our leading journalists
Already have an account? sign in
Register for free to continue reading
Registration is a free and easy way to support our truly independent journalism
By registering, you will also enjoy limited access to Premium articles, exclusive newsletters, commenting, and virtual events with our leading journalists
Already have an account? sign in
Join our new commenting forum
Join thought-provoking conversations, follow other Independent readers and see their replies