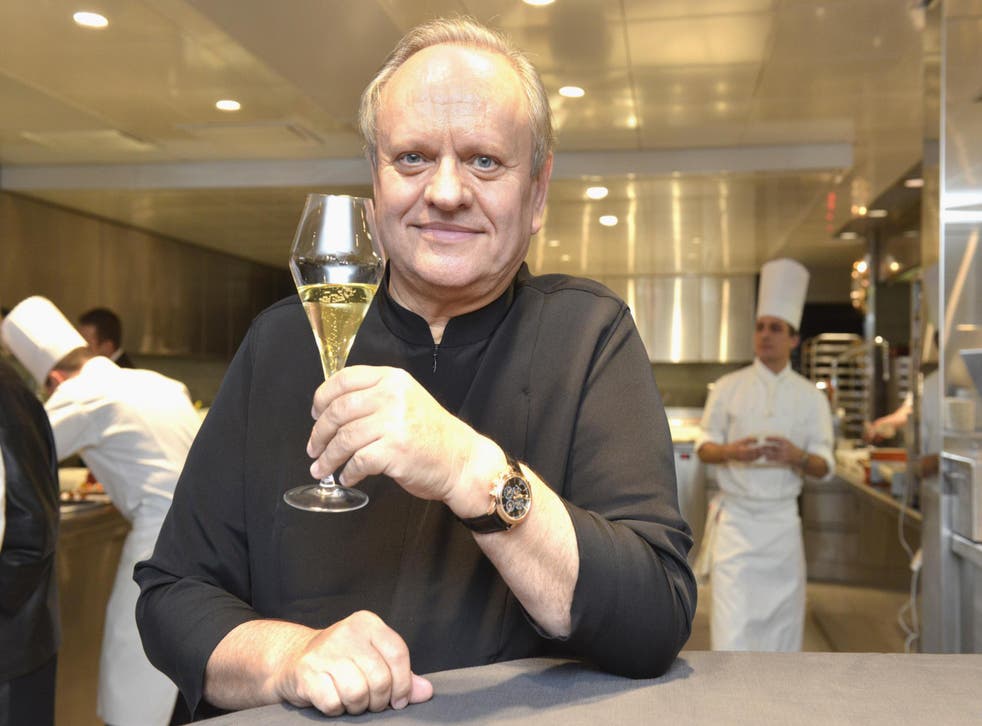 Joel Robuchon death: World's most Michelin-starred chef dies aged 73
The legendary chef mentored Gordon Ramsay
French master chef Joël Robuchon has died at the age of 73 in Geneva, his spokeswoman has said.
The legendary restaurateur died of cancer, according to Le Figaro.
Robuchon was the world's most Michelin-starred chef and ran several gourmet restaurants in cities across the globe, including Paris, Bangkok, Las Vegas and Hong Kong.
Among his many signature dishes, Robuchon was renowned for his rich and silky mashed potatoes, widely-hailed as the "best in the world".
However, his "pommes purée" recipe is far from complicated and is alleged to contain just four ingredients: ratte potatoes, milk, butter and salt.
He was named "chef of the century" by the prestigious Gault et Millau restaurant guide in 1990 and was awarded 32 Michelin stars across his restaurant empire in total.
He trained and mentored some of the best-known contemporary chefs, including Michael Caines, Éric Ripert and Gordon Ramsay, with whom he worked in Paris.
Speaking to The Daily Telegraph in 2013, Robuchon revealed that Ramsay was the only person he had ever thrown a plate at:
"I remember it was a dish of langoustine ravioli," he recalled.
"He hadn't made it properly. I told him so and Gordon reacted in a very arrogant manner."
He went on to describe Ramsay as "very talented" but criticised his "difficult" attitude.
"At the end of every service, he used to fling his pan down on the stove and threaten to resign because I was so demanding," he continued. "This time, it really got on my nerves and so I threw a plate at him."
Ramsay recalls working for Robuchon in his biography, Humble Pie, describing the experience as arduous and likening it to working for the SAS.
Born in Poitiers, France, in 1945, Robuchon started working in kitchens at the tender age of 15.
Tributes to the chef have flooded in on social media, with fans praising him as the "genius of gastronomy."
"A very sad day for any of us in our industry and for the millions of others who were touched by this amazing man," tweeted US chef and TV host Andrew Zimmern.
"When I was 23 I almost crapped myself being part of a team cooking him a birthday dinner in NYC. Over the years he was beyond kind to me."
"RIP Joel Robuchon," added British chef and food writer Gizzie Erskine on Twitter.
"Have entered into a brilliant Robuchon history hole on the internet and I suggest you do too. So many brilliant dishes that have inspired so many brilliant dishes from other chefs. True talent and visionary."
Join our new commenting forum
Join thought-provoking conversations, follow other Independent readers and see their replies