Johnnie Walker whisky to become available in paper-based bottle
'This bottle has the potential to be truly groundbreaking,' says Johnnie Walker owner Diageo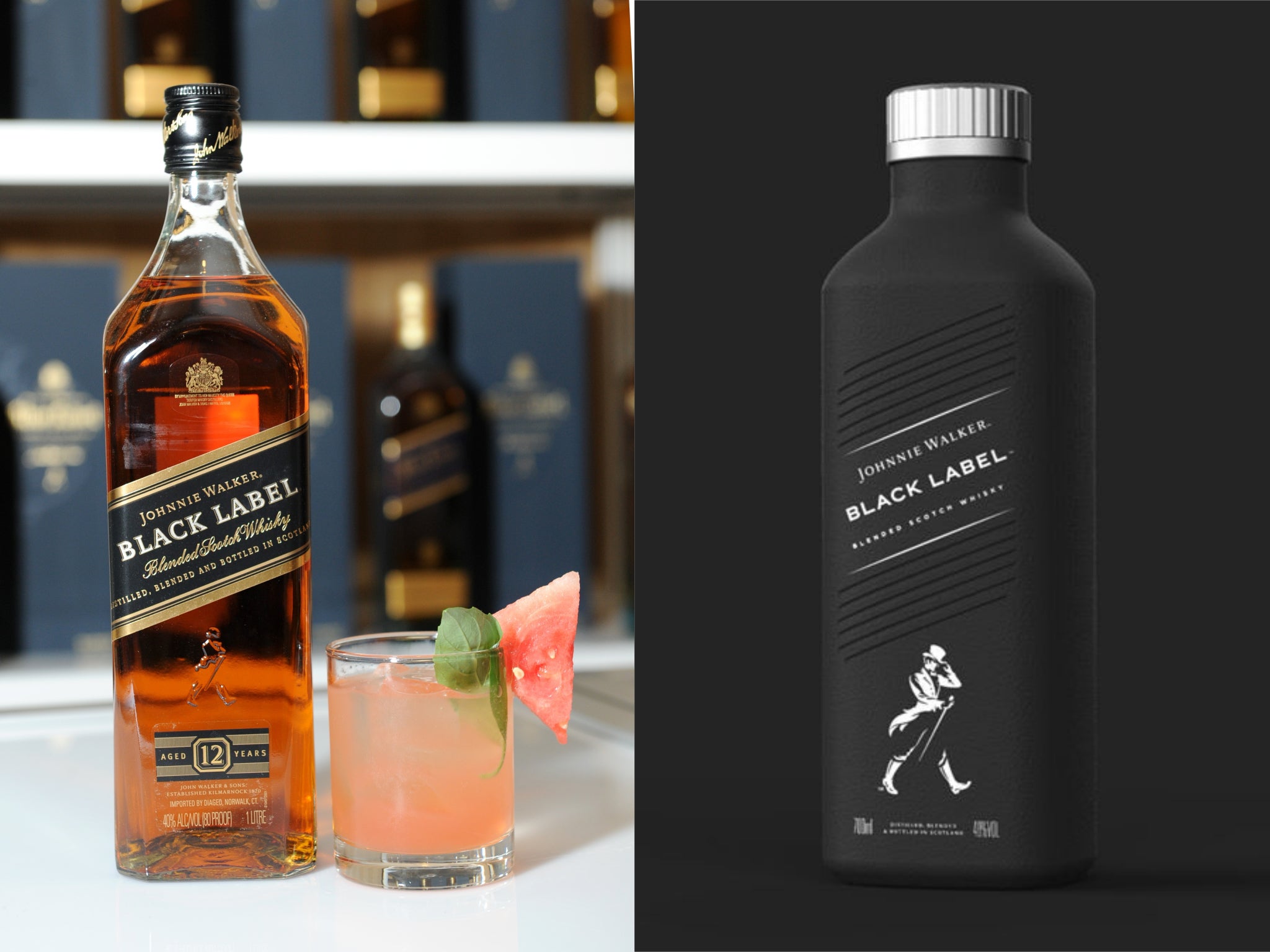 Johnnie Walker whisky is to become available in a paper-based bottle that's 100 per cent plastic-free, the brand's owner has announced.
Since first being launched by grocer Johnnie Walker in 1820 in the Scottish burgh of Kilmarnock, Johnnie Walker whisky has become a worldwide household name, becoming arguably the most popular blended Scotch whisky across the globe.
It comes in several iterations, including the Black Label, Red Label and Blue Label, all of which feature distinct characters and flavours.
Now 200 years after it was first conceived, Johnnie Walker whisky is debuting an innovative new bottle made with the aim of protecting the environment when disposed.
Diageo, the company that owns Johnnie Walker whisky, revealed that it has created what it describes as "the world's first ever 100 per cent plastic-free paper-based spirits bottle", which it will launch in early 2021 with Johnnie Walker whisky.
The bottle, which is made of sustainably-sourced wood, has been created through a collaboration with venture management company Pilot Lite and sustainable packaging technology company Pulpex Limited.
"Pulpex Limited has developed a 'first-of-its-kind' scalable paper-based bottle designed and developed to be 100 per cent plastic-free and expected to be fully recyclable," Diageo stated.
"The bottle is made from sustainably sourced pulp to meet food-safe standards and will be fully recyclable in standard waste streams."
Diageo stressed that the creation of the bottle will hopefully inspire other firms to "rethink their packaging designs" while at the same time "not compromising on the existing quality of the product".
Ewan Andrew, chief sustainability officer at Diageo, expressed his pride in the launch of the new spirits bottle.
"We're proud to have created this world first," he said. "We are constantly striving to push the boundaries within sustainable packaging and this bottle has the potential be truly ground-breaking.
"It feels fitting that we should launch it with Johnnie Walker, a brand that has often led the way in innovation through its 200 years existence."
In addition to Johnnie Walker, Diageo also owns alcohol brands including Smirnoff, Baileys and Guinness.
Last month, a paper wine bottle was launched as an eco-friendly alternative to the standard glass and plastic bottles currently available on the market.
Made from 94 per cent recycled paperboard, the Frugal Bottle comes with a food-grade liner to hold the wine inside.
It is five times lighter than a standard glass bottle of wine and has a carbon footprint that is six times lower.
Join our commenting forum
Join thought-provoking conversations, follow other Independent readers and see their replies